Jokes app Neihan Duanzi shuttered by China's media regulator for 'vulgarity'
Society & Culture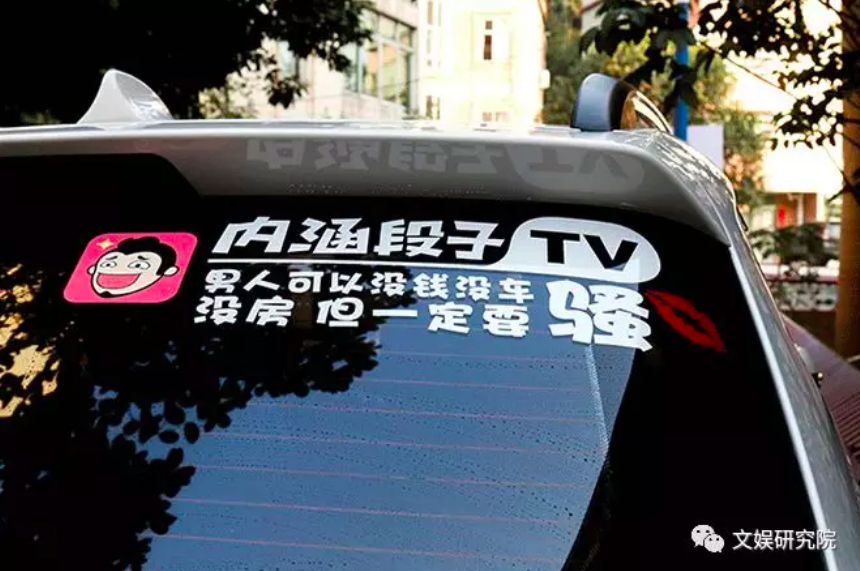 It seems like Jingri Toutiao (今日头条), one of China's most popular news aggregators, just can't catch a break these days. On Monday, as part of the government's growing control over online content, the State Administration of Radio and Television (SART*) ordered the temporary removal of several news apps, including Toutiao, from Chinese app stores. And on Tuesday, news broke that Neihan Duanzi (内涵段子), an app under Toutiao that circulates jokes, memes, and humorous videos, had been permanently shuttered.
*Newly spun off from the State Administration of Press, Publication, Radio, Film and Television (SAPPRFT), which of course was formerly (and sometimes still referred to as) the State Administration of Radio, Film, and Television (SARFT).
While the app Neihan Duanzi was still available for download in app stores at the time of publication, users were greeted with this message (seen below) upon accessing the homepage. According to the notice, Neihan Duanzi's closure was in compliance with orders from SART.
In an announcement on the media regulator's official website, SART accused Neihan Duanzi of hosting "vulgar" and "improper" content and "triggering strong sentiments of resentment among internet users." It also cautioned Jingri Toutiao to take a cue from the shutdown of Neihan Duanzi and start "cleaning up" its other audiovisual programs.
Loyal users of the app — 段友 (duàn yǒu), which means literally "friends of Duanzi" — form a tight-knit fraternity whose communications extend both online and offline. Not only does the app have its own unofficial anthem, but its merchandise, such as car stickers that consist of the app's most well-known in-jokes, allow the app's users to identify each other in real life. There is a popular convention among users to greet each other with a secret signal — a long blast from their car horn followed by two short honks — if they spot a fellow duanyou in a nearby car. Other interactions are replete with similar inside references and coded phrases. Members tend to greet each other with the first half of couplets widely circulated on the app and expect the other person to supply them with the second half.
According to news outlet Entertainment Capital, Neihan Duanzi, which was launched in 2012, began as an app that shared jokes, funny GIFs, and later, short videos. Two years ago, however, the main focus of the app began to pivot toward live streams. Some users attribute the shift, as well as the cancellation of procedures that evaluated new members before they were allowed to join, to the changes in the app's tone and deterioration of quality. Older users complained that the content on Neihan Duanzi had become increasingly lowbrow and inane. Videos on the app that verged dangerously on pornographic also attracted the attention of China's media regulator, which has, since last year, been cracking down on live-streaming broadcasters for streaming content that it deemed "obscene" or "socially indecent."
Bytedance: Celebrating innovation while apologizing for its political crimes