Five social topics up for discussion at this year's Two Sessions
Society & Culture
Here are five proposals on social issues suggested by delegates to China's annual Two Sessions political meetings.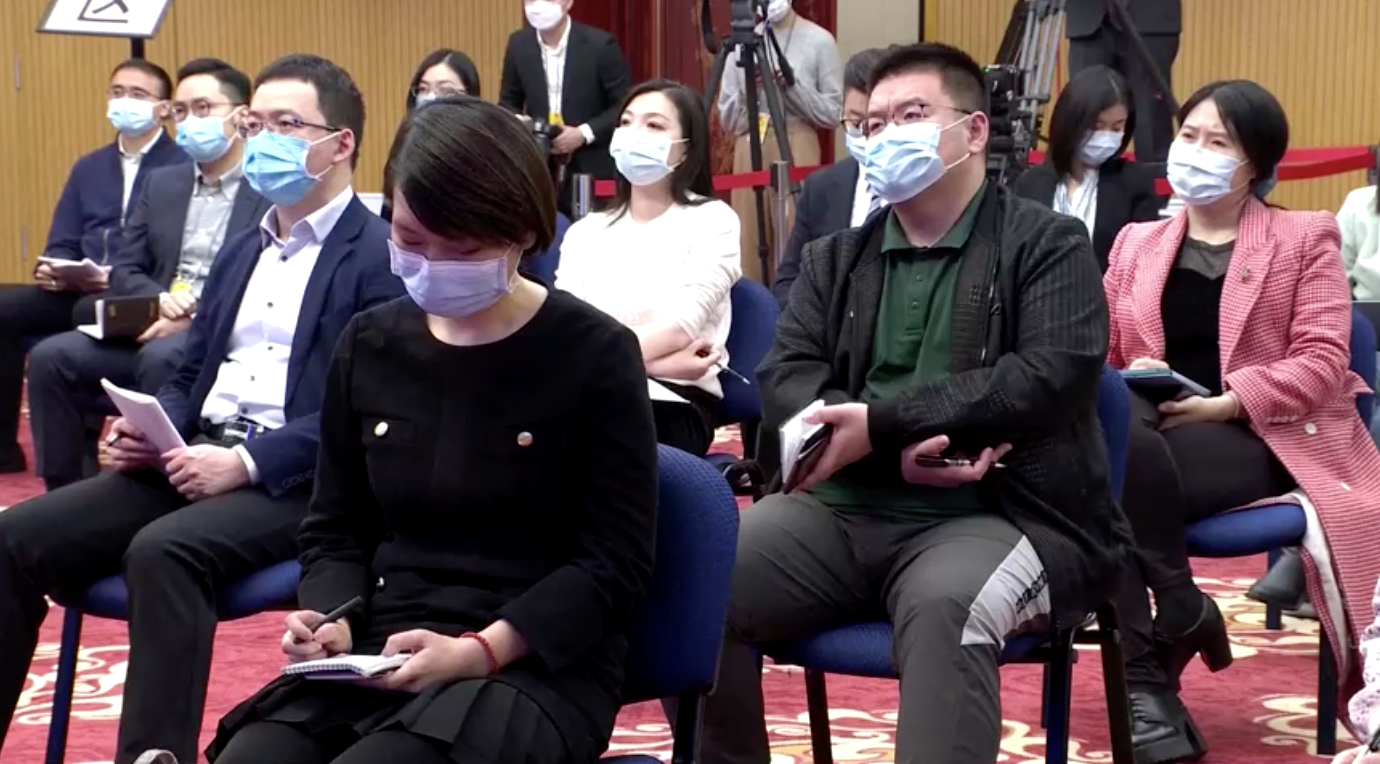 On Thursday, China's largest series of political gatherings — known collectively as the "Two Sessions" — kicked off at Beijing's cavernous Great Hall of the People. Nearly 3,000 delegates to the National People's Congress (NPC), the country's top legislature, plus over 2,100 members of the Chinese People's Political Consultative Conference (CPPCC), the country's top political advisory body, descended on the capital for the weeklong event, where a variety of government policies and goals will be revealed.
Delegates vote on and give feedback to key items on China's political agenda, but in practice new legislation is never turned down. But there is sometimes genuine discussion, even controversy from the flurry of policy proposals put forward by delegates themselves. These proposals include issues ranging from healthcare and education to labor rights and violence against minors and women. Although most of the ideas discussed at the meetings are unlikely to be acted on soon, they offer a glimpse into some of the most urgent social problems facing China at the moment. 
Below, we take a look at five suggestions that have generated the most discussion on Chinese social media.
Creating a special emergency hotline for domestic violence reports 
On March 1, 2016, China implemented its first-ever anti-domestic violence law. Designed to protect victims of intimate partner violence or child abuse, the legislation was celebrated back then as a landmark victory for women's rights, as it not only allowed victims to seek protection through legal procedures like restraining orders, but also mandated education on the subject in schools and awareness efforts in the media to end the social stigma surrounding those in abusive relationships.
However, five years later, the law appears to be depressingly ineffective. Despite growing attention on the matter, victims of domestic violence — when trying to escape assault or holding their abusers accountable — still face a host of challenges, including poor enforcement of protection orders and lenient punishments for offenders.
Pinning the majority of the blame on public security organs, the All-China Women's Federation, a government-controlled and -funded organization tasked with advancing women's rights in the country, raised a proposal (in Chinese) to integrate a special service hotline for domestic violence reports into the 110 emergency number, which it hopes will encourage earlier intervention from enforcement and more follow-up on cases that need to be monitored. 
Increasing healthcare access in rural areas
Although expanding China's healthcare coverage to rural residents and farmers is (something close to) a consensus position among delegates, some argued for very particular new policies:. 
CPPCC members Dài Xiùyīng 戴秀英 and Xú Cóngjiàn 徐丛剑

lobbied for

(in Chinese) a human papillomavirus (HPV) vaccination campaign for women in the countryside, saying that because proper health checkups were a scarce resource in rural regions, they were in more urgent need of HPV vaccines and screening programs compared with their urban counterparts. 

NPC delegate Chén Fèngzhēn 陈凤珍

argued

that in China's push to promote regular physical checkups across the country, farmers should be prioritized because people living with low incomes tend to have more adverse health outcomes than others.
Establishing a minimum wage for food delivery drivers
Following a recent controversy surrounding Ele.me, China's biggest food delivery app, which was widely criticised for its treatment of drivers during the Chinese New Year holiday, NPC delegate Xiāo Shèngfāng 肖胜方, president of the Guangdong Lawyers Association, argued that food delivery couriers should be entitled to a minimum wage, overtime pay, and other benefits, like health insurance.
Xiao noted that because food delivery drivers were classified as independent contractors, they had no employee rights and were vulnerable to exploitation by delivery companies like Ele.me. 
Xiao's suggestion comes at a time when China's booming ecommerce and food delivery industries are being forced to confront their mistreatment of workers after a spate of negative news and damning investigations. 
Last September, the plight of delivery drivers made national headlines after a

scathing exposé

that detailed problematic labor practices by Chinese food delivery companies. 

A month later, ahead of Double 11, China's annual ecommerce extravaganza, a substantial number of couriers

walked off their jobs

in protest at unfair wages and poor working conditions. 
Strengthening ban to stop surrogacy travel
It's been almost two months since the surrogacy scandal of actress Zhèng Shuǎng 郑爽 — who was accused by her estranged partner of abandoning two babies they had through U.S.-based surrogate mothers — rocked the Chinese internet, igniting a fierce debate on legal questions and ethical issues surrounding commercial surrogacy, a practice illegal in China.
In light of the allegations, Zheng completely disappeared from the public eye, but the stench of the scandal doesn't seem to have worn off. Equating legalizing commercial surrogacy with "opening a Pandora's box," NPC delegate Jiǎng Shèngnán 蒋胜男 made a case for a stricter ban on the practice in her proposal, calling for the government to ban all surrogacy, commercial as well as altruistic, and to take steps to prevent citicizens from going to clinics abroad. "Women, as human beings, can't be treated like walking wombs," she said (in Chinese) in an interview.
Making Chinese boys "more like boys"
Firmly convinced that Chinese boys are having a "masculinity crisis," NPC delegate Xióng Sīdōng 熊思东, the principal of Suzhou University, has joined a growing list of Chinese politicians and educators advocating for a school-based campaign to teach teenage boys male qualities and enhance their masculinity.
In his proposal, Xiong even took a step further to suggest "gender-differential education" to "make boys more manly and girls more girly womanly. He urged (in Chinese) schools to set up more courses to guide students to better understand their biological sex and social gender. His argument has been countered by Liú Wénlì 刘文利, a professor at Beijing Normal University and an expert in sex education, who responded to Xiong's proposal with sharp criticism, saying that traditional gender roles are oppressive and outdated.