'Wet Season': A rain-soaked search for love and belonging
Society & Culture
A delicate portrayal of forbidden romance.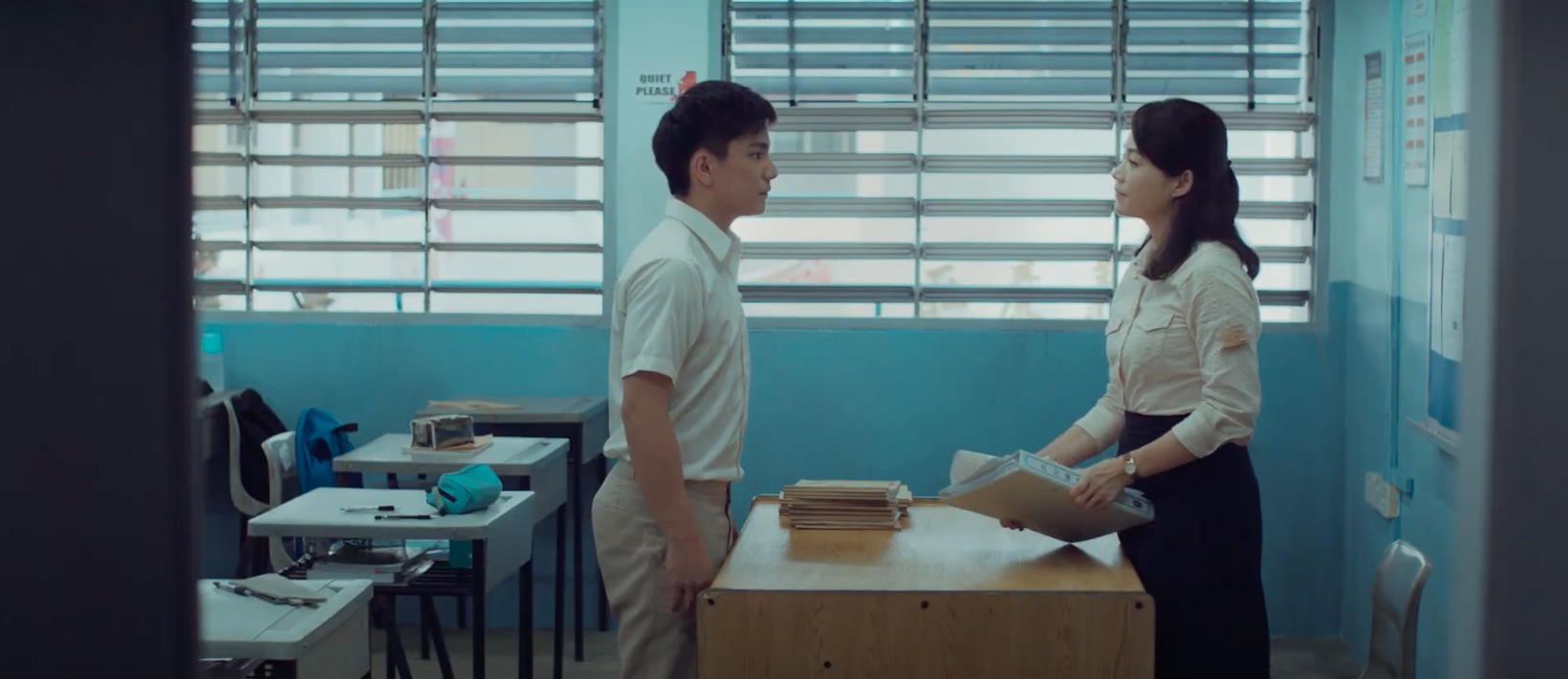 With its sympathetic performances and delicate construction, Singaporean director Anthony Chen's (陈哲艺 Chén Zhéyì) Ilo Ilo (爸妈不在家 bà mā bù zàijiā) was one of the most pleasant surprises of 2013. Chen's feature debut, set against the Asian economic crisis of 1997, was the story of a bratty, neglected boy named Jiale (Koh Jia Ler) and his relationship with the family's Filipino maid and his jealous mother (Yeo Yann Yann). It wasn't the first film from Singapore to impress foreign critics, but it was the first to win any kind of award at the Cannes Film Festival, giving it a rare international spotlight. The director's follow-up, Wet Season (热带雨 rèdài yǔ), returns Koh with Yeo for another drama about a surrogate mother and misunderstood boy.
Unlike the overworked, pregnant mom she played in Ilo Ilo, Yeo's character Ling doesn't have children here. She wants a baby badly, but Ling and her husband Andrew (Christopher Lee) have had trouble conceiving. In fact, Andrew's lost all interest, and keeps coming home late because he's supposedly out with clients. He leaves Ling home alone often, forcing her to take care of his elderly father (Yang Shi Bin) when the maid isn't around. Andrew's relatives aren't welcoming of her, and Ling's own Malaysian family pesters her for money and nags her to get citizenship. Ling's alienation extends to her work, where she's a Chinese teacher at a boys' school that looks down on any subject that isn't English or math.
Despite their Chinese heritage, Ling's students don't care about studying the language. One day, a remedial class she teaches actually walks out, and only one student stays behind: Wei Lun (Koh), a troubled boy who loves martial arts and Jackie Chan movies. The teenager's determination to improve impresses Ling. She also can't help but pity Wei Lun when she notices that his parents are strict and neglectful. After school, Wei Lun starts going to Ling's house for lessons. He spends time with Ling and her father-in-law, with the trio turning into a family of sorts as they practice calligraphy, eat durian, and attend Wei Lun's wushu tournament.
For Ling, who takes care of her father-in-law to fulfill her maternal urges, Wei Lun is like the child she's been dreaming about. She knows, however, that their relationship might be inappropriate. Other characters take note of the unusual amount of time they're together, and one even mistakes Wei Lun for Ling's son. As their friendship might hint at something more, Wei Lun eventually becomes aggressive and stalker-ish. The ambiguity and confusion of the boundary leads to a disturbing encounter. If Ling's life was only slowly falling apart before, this incident accelerates the tumult, making the final third of the film darker and uncomfortable.
No matter how painful it gets, Wet Season's subdued style prevents it from being melodramatic. The constant rain, a result of Singapore's monsoon season, creates a melancholic setting. It keeps Ling trapped inside her car and home, reflecting the stifling constraint she feels emotionally. Yeo Yann Yann plays this complicated character brilliantly, portraying Ling as repressed but resolute, gentle but firm, lonely yet surrounded by people. Yang Shi Bin's role as the father-in-law is also particularly moving. He can't speak, and he's confined to a wheelchair, left only to work with careful gestures and a gentle face. In terms of the script, the rest of the cast is missing the depth and richness of the family of Ilo Ilo. Their good chemistry notwithstanding, Wei Lun isn't as layered as his counterpart Ling. He's naive and reckless, and doesn't appear to be more than that. Andrew, on the other hand, is a dull and stereotypical representation of a bad spouse.
The loneliness in relationships and the striving for belonging are themes at the heart of Wet Season. It can be a cold heart with a premise that verges into the problematic, but the film is greatly affectionate and intelligent in the way it examines Ling's various relationships and her desire for happiness. There's a lot of suffering and questioning along the way, but also moments of genuine sweetness and self-discovery.

"Wet Season" was released in Singapore in November 2019, and since April 2021 has been available to stream in the United States through VOD services like Amazon Video and Google Play.