Chinese cities announce vaccine requirements for public places, setting off debate about freedom and vaccination inequality
Politics & Current Affairs
It's not just the U.S. and Europe where some people object to vaccine passports: some Chinese internet users are complaining that compulsory jabs are a form of discrimination.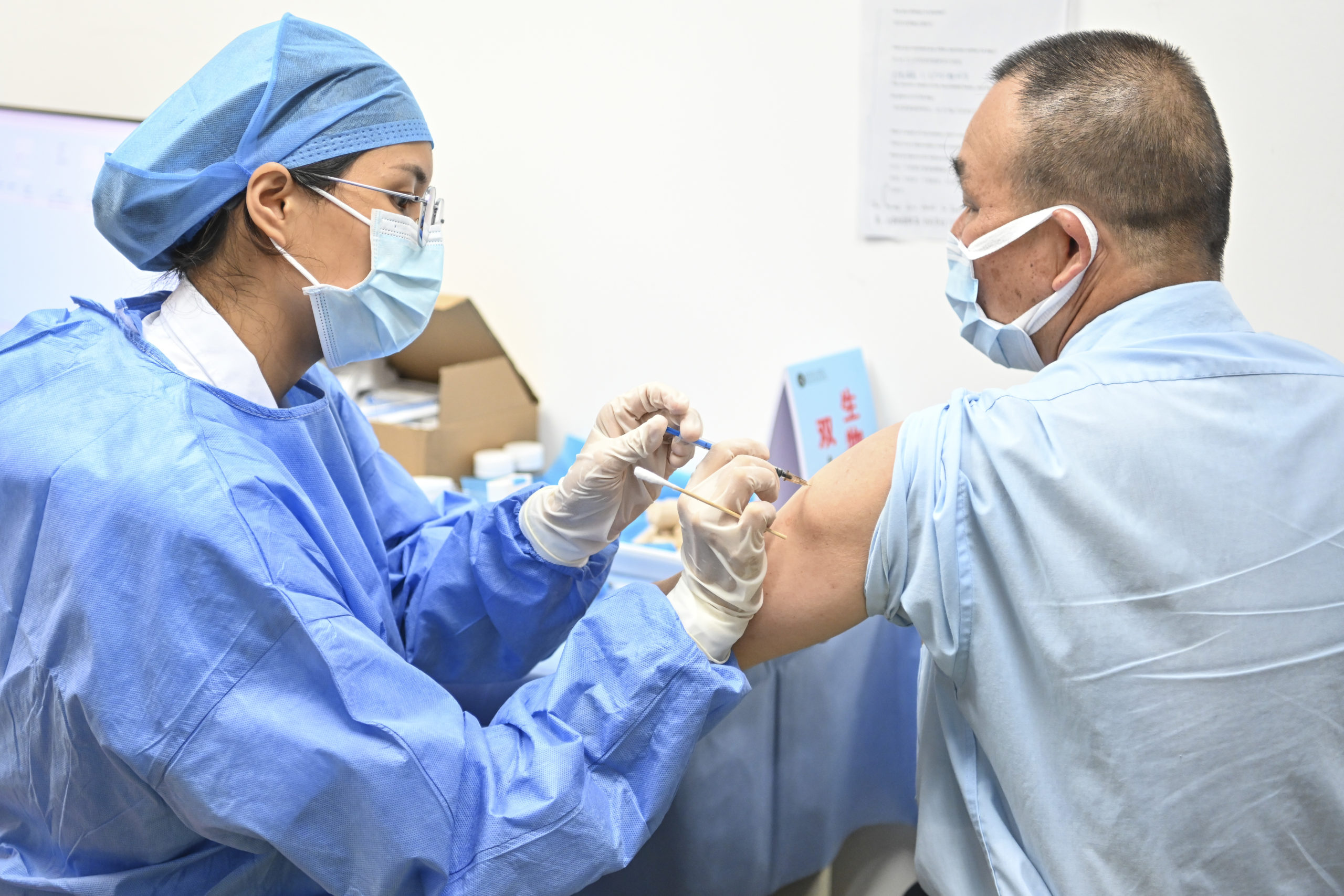 It's become a hot button issue across the world, igniting heated debate on both sides. 
Should the government be allowed to require COVID-19 vaccinations for people to use public transportation, to shop at a grocery store or to work out at a gym?
The issue has taken on added urgency in China this week as several cities in Jiangxi and Zhejiang provinces announced mandates that would bar unvaccinated people from public places.
Starting July 27, residents in Jinggangshan, Jiangxi Province, will have to show proof of vaccination before entering medical institutions, educational facilities, libraries, museums, and other "key locations," according to an announcement made today by the city's local government. Similar ordinances have also been introduced in several cities in Shandong and Zhejiang Provinces, where the unvaccinated will be turned away from most public buildings later this month. 
In Zhejiang's Qingtian County, under a new mandate that took effect last week, locals are required to present two health credentials — a green health code on one's smartphone that shows the bearer's recent negative COVID-19 test result, and a vaccination certificate issued by an authorized hospital — in order to gain entry to establishments like hotels, supermarkets, and banks. When denied access, unvaccinated individuals have to provide personal information that will be used by community workers for contact and vaccination persuasion. 
Meanwhile, local officials in Qingtian have set July 21 as the deadline for people aged 18 and above to receive at least one shot. A month later, full vaccination is expected for all adults eligible for vaccines. But it's unclear if other penalties — in addition to the ban on entering certain public places — will be imposed on people who remain unvaccinated past the deadline.
All of these restrictions and requirements grant exemptions for people unable to be vaccinated for medical reasons.
Despite a slow start characterized by its prioritization of vaccine exports and a lack of urgency among people about getting jabs, China's COVID-19 inoculation drive has been in full swing in the past few months. In a bid to boost inoculations, local governments across the country have deployed a broad range of vaccination incentives ranging from cash giveaways to free groceries. In Shanghai, where the 16 districts are in a competition to hit vaccination goals, local officials have adopted creative methods to entice people to receive jabs, such as offering photos with celebrities and free tickets to Shanghai Disneyland. 
These incentives have paid off, allowing the country to reach a major milestone in June with over 40 percent of the entire population inoculated against the coronavirus. But still, vaccine hesitancy — born of a sense of security about the virus situation, as well as distrust of domestically made vaccines, which are the only vaccines available in the country right now — stymie China's ambitious goal of fully inoculating 70% of the country's nearly 1.4 billion people by the end of this year. 
With the new measures designed to target unvaccinated individuals, the nationwide inoculation campaign seemed to have moved in a different direction, one that focuses less on rewarding the vaccinated, but more on punishing the unvaccinated. 
On social media, this new approach was met with a great deal of negative feedback, with people accusing the government of not following through on its initial promise to keep vaccination voluntary. "On what grounds does the government have the right to discriminate against the unvaccinated? They are not COVID positive. They just don't want to get vaccinated. Stop abusing government power. This is an insult to people and trampling on the law," a Weibo user wrote (in Chinese), while another one commented (in Chinese), "Looks like soon I'll have to bring documentation to prove my pre-existing conditions whenever I go. Imagine how inconvenient my life will be when I have to tell strangers about my health situation."
Others pointed out that because the rollout of vaccines had been uneven, with people in major cities like Beijing and Shanghai being prioritized in the inoculation drive, and many of them generously rewarded for their vaccinations, it's unfair to penalize unvaccinated people in rural areas, who they said actually wanted to get inoculated but didn't have means to.
With the Delta variant spreading fast, China isn't the only country implementing vaccination requirements at public places. In a live address to the nation, French President Emmanuel Macron said yesterday that starting in August, anyone who wants to visit cafés, bars or shopping centers must show proof of vaccination or a recent negative test for the virus. In Greece, Prime Minister Kyriakos Mitsotakis also announced new measures on Monday that would provide vaccinated people with privileged access to activities such as indoor dining, entering shopping malls and cinemas and traveling on planes and trains.