Passengers trapped in Zhengzhou subway as floodwaters rise
Politics & Current Affairs
Torrential rain flooded streets and deluged the subway system in Zhengzhou, a city of 10 million people in central China. The death toll is not yet known.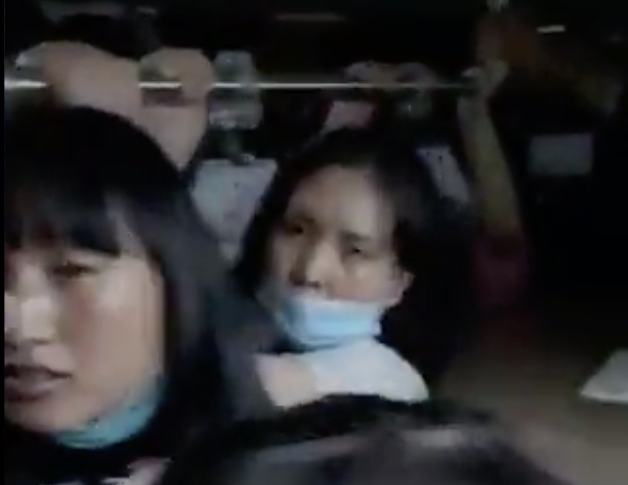 Horrifying footage of people trapped in subway cars as floodwaters rose in Zhengzhou, Henan Province, captivated the Chinese internet today. Cars were adrift in deluged streets and civilians stood waist-deep in brown water, as posted to Twitter and WeChat.
At least three people have been killed

, state media reported. The number of people trapped is not yet known, but around 300 people have been rescued thus far.

Disturbing footage of bodies on the subway was

posted to social media

(viewer discretion advised) as the devastation unfolded.

Rescue missions are still underway as the entire subway system has been forced to close.

A The China Project contact in Zhengzhou is currently trapped on a bus for the night, unable to get home through flooded streets. 
Zhengzhou, the capital of Henan, sits along the Yellow River, which was hit hard by torrential rain in recent days and resulted in floods that have affected more than a dozen cities.
Record-high precipitation

of 18.01 inches fell on Zhengzhou within 24 hours to 5 p.m. local time on Tuesday, more than 60% of the city's

usual

average

annual

rainfall of 29.7 inches.

Most of the rain fell in one hour: commuting peak time of 4-5 p.m. 
Heavy damage to infrastructure remains a big concern, as an aluminium alloy plant exploded due to flooding of a nearby river.
The PLA has also

warned

that Henan's

Yihetan dam

"could collapse at any time" due to the flooding.

Longmen Grottoes

, a UNESCO World Heritage site featuring ancient Buddhist statues, may also be at risk.
A series of climate disasters has, in the last few days, shaken the globe, including the shocking floods that wreaked havoc in Germany and the deadly heat wave in the U.S. and Canada.