Xi Jinping says China 'will not build new coal-fired power projects abroad'
Politics & Current Affairs
At the UN General Assembly, China's leader pledged to end support for coal projects overseas in favor of green and low-carbon energy. But while the single sentence effectively marked the end of coal financing abroad, China continues to build new coal power plants at home.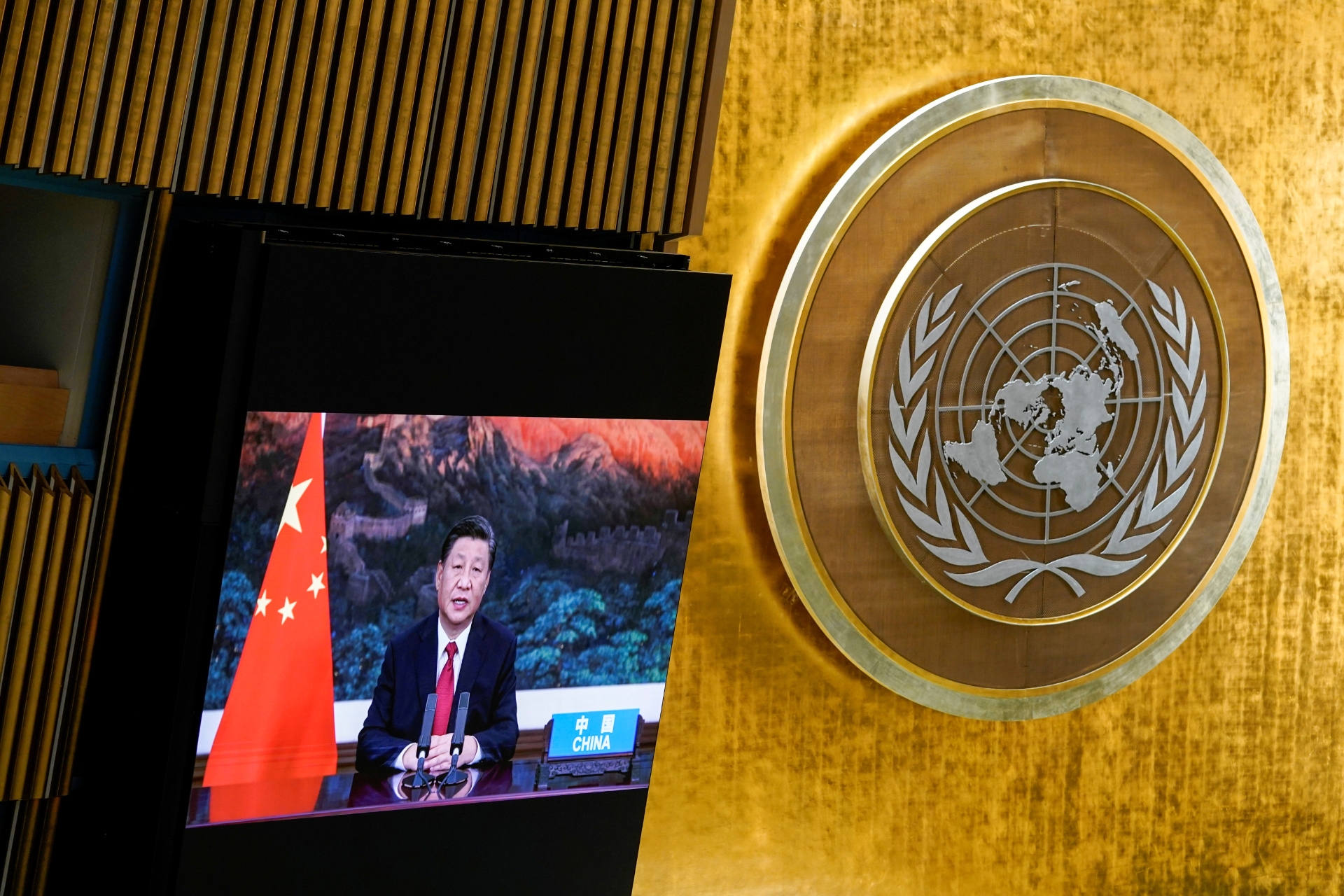 For the second year in a row, Chinese leader Xí Jìnpíng 习近平 has made a significant environmental pledge at the UN General Assembly. In his address today, Xi repeated last year's pledge to peak China's carbon emissions by 2030 and "achieve carbon neutrality before 2060," but then added:
China will step up support for other developing countries in developing green and low-carbon energy, and will not build new coal-fired power projects abroad.
While last year's carbon neutrality pledge came as a surprise, and preempted the world's other major carbon emitter, the United States, the phasing out of Chinese financing for overseas coal projects had been apparent for months.
Still, the pledge is significant, as it will likely be remembered as the official death knell for international financing of coal projects, since China was already seen as a "lender of last resort."
"That is a massive shift and leaves no international financing for new coal," said Lauri Myllyvirta, an analyst at the Centre for Research on Energy and Clean Air.
"This announcement will also send strong messages domestically on the leadership's determination to fulfill the climate pledges," added Yan Qin, an analyst with Refinitiv Carbon.
It is "an extremely welcome decision," said U.S. climate envoy John Kerry.
China news, weekly.
Sign up for The China Project's weekly newsletter, our free roundup of the most important China stories.
What about coal in China?
Unfortunately for the climate, China's domestic electricity grid still largely runs on coal, and there are more than a few years before the 2030 "peak" is followed by a draw-down in carbon pollution in the country. What level of emissions China peaks at is still an open question, and based on current trends, it could be dramatically higher than current levels. The Washington Post notes that many heavy industry interests in China appear to be "charging to the peak," despite official denunciations:
Even after factoring in the plants retired in 2020, China's coal-fired fleet capacity last year rose by a net 29.8 gigawatts, more than the cuts made by the rest of the world, according to research released by Global Energy Monitor, a U.S. think tank, and the Helsinki-based Center for Research on Energy and Clean Air (CREA). In the first quarter of this year, China's carbon dioxide emissions were 9 percent higher than pre-pandemic levels, according to the CREA.
See also: