COP26 agrees on 'phase-down' of coal after last-minute deal between U.S., China, EU, and India
Politics & Current Affairs
The COP26 "Glasgow Climate Pact" is the first climate summit agreement to explicitly mention fossil fuel reduction — though a "phase-out" of coal was watered down to "phase-down" at the last minute, at the behest of China and India.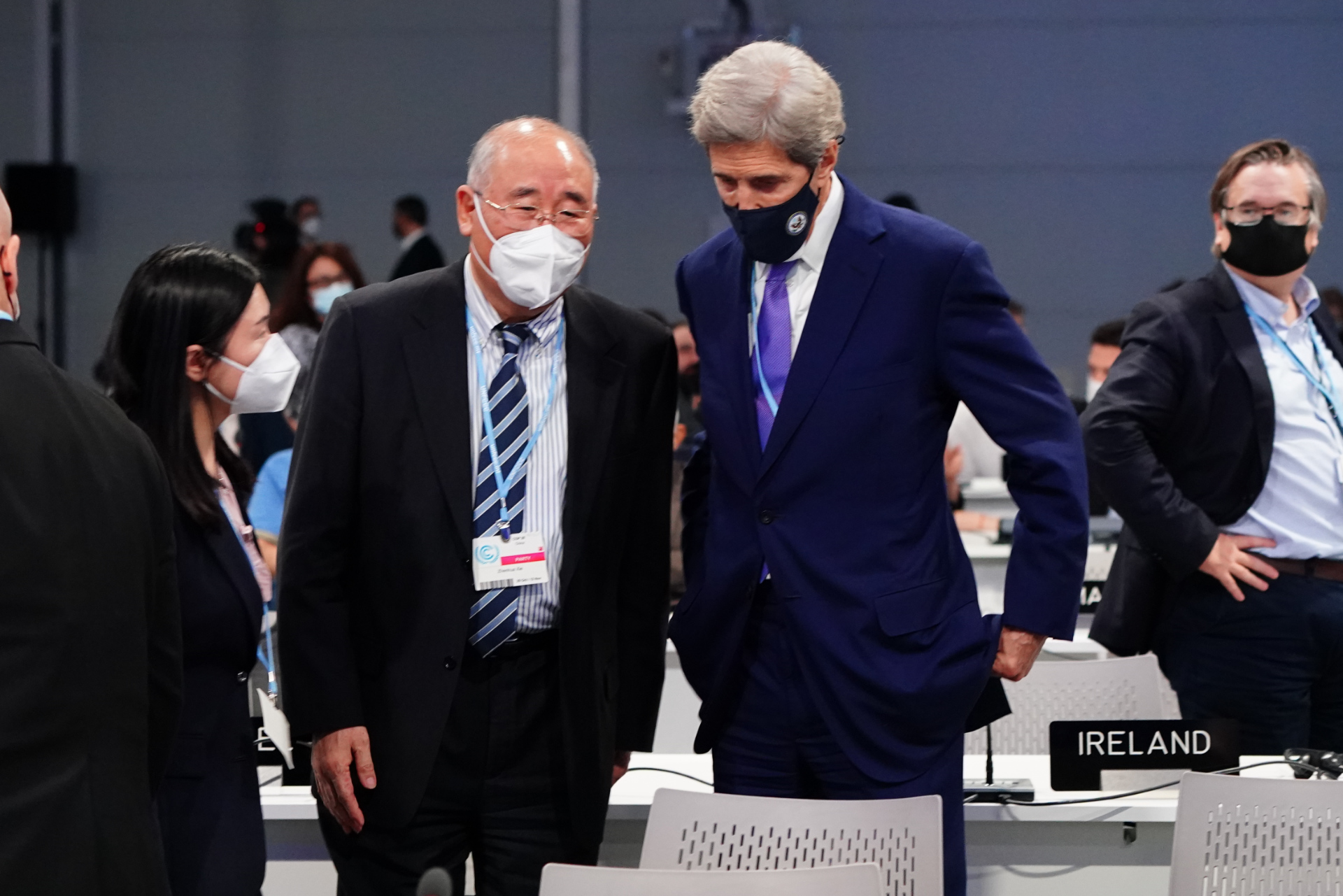 The COP26 climate summit in Glasgow wrapped up on November 13, but not without first lurching from hope to despair and back, before ending in something close to what had been the expected outcome. The "Glasgow Climate Pact" agreed by the nearly 200 countries present followed up on the Paris Agreement of 2015, affirming the hope to limit global warming to 1.5°C but providing only a tiny — and so far, still woefully inadequate — step towards achieving that goal.
For the first time, fossil fuel reduction was explicitly mentioned in a global climate summit agreement. A promise to accelerate "efforts towards the phase-down of unabated coal power and inefficient fossil fuel subsidies" represents "the most that almost 30 years of climate talks have ever agreed to say about coal and fossil fuels, so that represents progress," climate policy analyst Lauri Myllyvirta noted.
However, "phase-out" was watered down to "phase-down" at the last minute — at the behest of China and India, according to multiple reports. The compromise was reached after a "huddle between the U.S., EU and China," the Financial Times reports.
At the same time, a U.S.-China deal announced late last week might have saved the negotiations from completely falling apart. An unnamed senior EU official told Bloomberg that "China threatened to dig in and take down the talks, and the U.S. deal was what stopped it from pushing too hard and scuppering the whole summit."
Is it enough to stop warming above 1.5°C?
No. "Earth is still on a path to exceed 2 degrees (3.6 Fahrenheit)," the Associated Press reports. One scientist told the AP that the Glasgow pact had "shaved maybe 0.1°C off of warming…for a best-estimate of 2.3°C warming."
However, another scientist pointed to a promising paragraph of the pact that "calls on countries whose emission-cutting goals aren't in line with 1.5- or 2- degree limits to come back with new stronger goals by the end of next year."
More on the COP26 climate summit and China's emissions trends: