China bans tattoos in soccer
Society & Culture
Meanwhile: Eileen Gu claimed her third freeski halfpipe World Cup win in a row on New Year's Day in Calgary. The teenage sensation is hitting top form with the Olympic Games only a month out.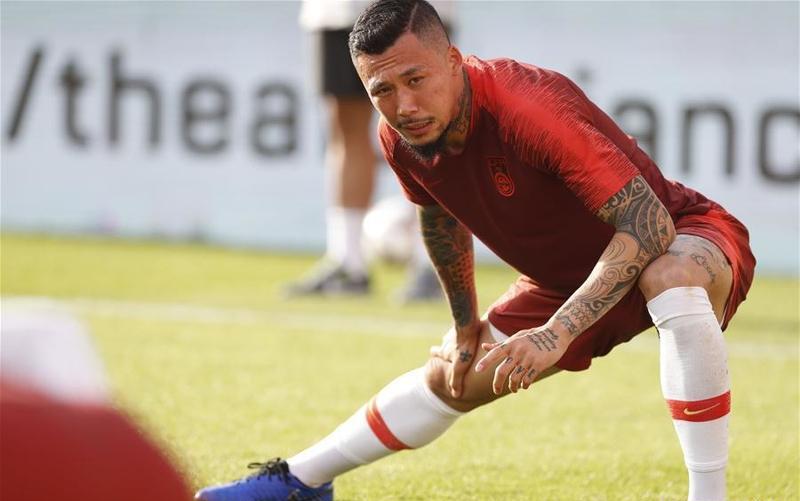 Chinese soccer may be collapsing in front of our very eyes, but that has not stopped the powers that be from focusing on the real issue in the game: tattoos.
Last week, China's General Administration of Sport released a statement saying players on the national team "are strictly prohibited from having new tattoos" and that "those who have tattoos are advised to have them removed."
The statement also stated that "in special circumstances, the tattoos must be covered during training and competition, with the consent of the rest of the team," and that junior teams (u20 and under) would be "prohibited" from recruiting players with tattoos.
Tattoos have been in the firing line of Chinese sports and soccer officials for a number of years, with the Communist Party striving for cultural purity and setting a "good example for society."
From athletes to television personalities, there has been a drive to cover up tattoos as well as more mundane things such as dyed hair. According to the BBC:
Last December, a women's university football match in China had to be called off after players were told they were not allowed to have dyed hair.

The match organisers, the National Youth Campus Football League, said in a statement at the time: "Athletes at all stages shall not have tattoos, dye their hair, wear weird hairstyles, or wear any accessories, otherwise they will be ineligible for the competition."
Current national team players with tattoos, such as Zhāng Línpéng 张琳芃, usually cover up their markings during national team games with tape or undershirts.
China news, weekly.
Sign up for The China Project's weekly newsletter, our free roundup of the most important China stories.
The General Administration of Sport's statement also said that teams should organize "ideological and political education activities" that would "strengthen the patriotic education" of players.
The Chinese national team has failed to qualify for every World Cup since 2002 and currently looks to miss out yet again after a disappointing start to the final qualifying round.
Meanwhile, the professional game is staring at financial abyss, with 11 of the 16 Chinese Super League clubs presently in wage arrears, and foreign players, coaches, and naturalized players fleeing the country in search of stability.
In the press-conference before the last match of the season, Chang Woe-ryong, the head coach of Chongqing Liangjiang Athletic, began to weep after a few words. Players & staff, without getting paid for a long time, have experienced a season which cannot be more tough. pic.twitter.com/g4HTqxzlhq

— China Sports Vision 2050 (@CSV2050) January 2, 2022
~
Eileen Gu making history with Beijing 2022 on the horizon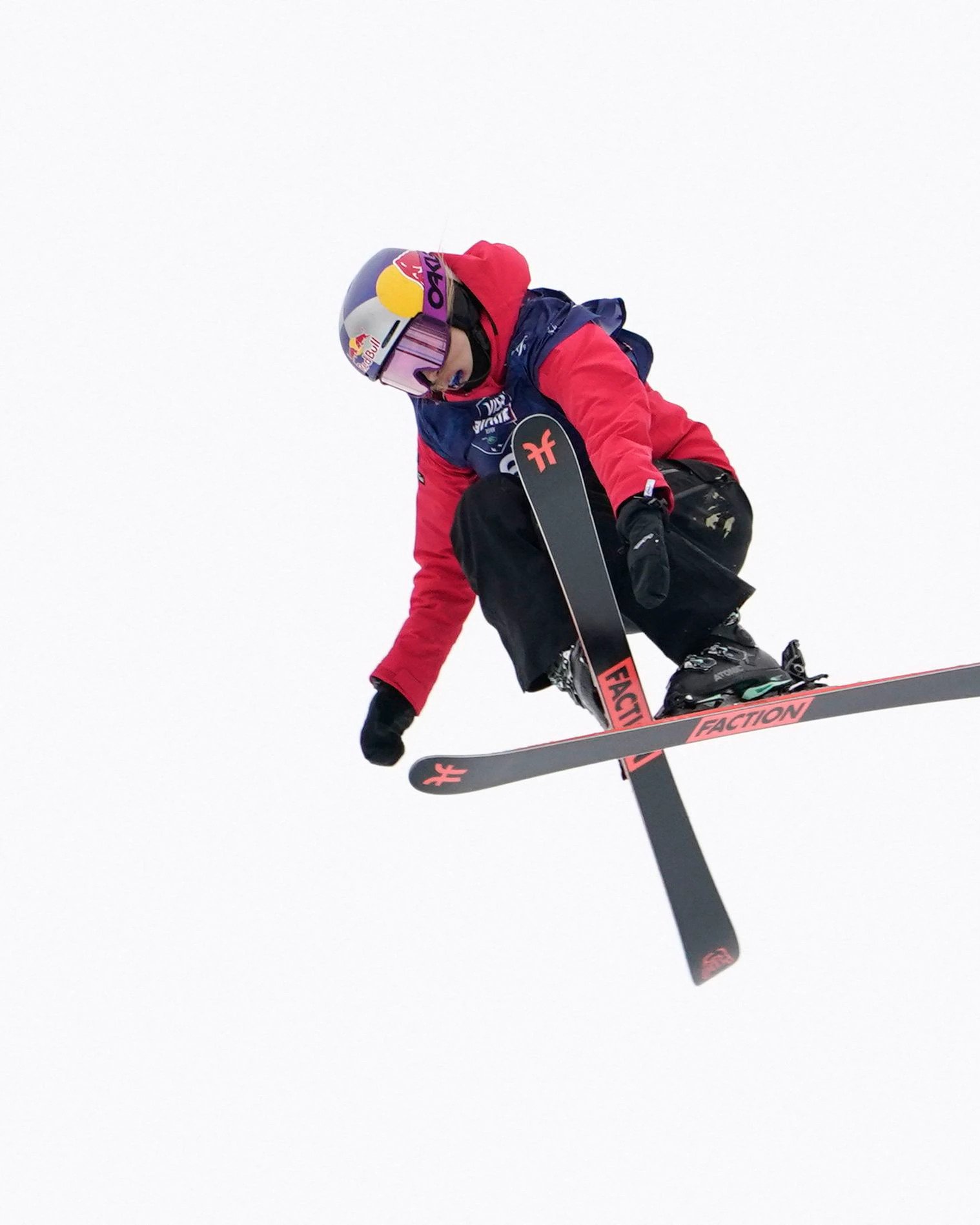 Eileen Gu (谷爱凌 Gǔ Àilíng) won twice in three days at the FIS Freestyle Ski World Cup in Calgary over the weekend, and now has three straight World Cup halfpipe victories. The teenage sensation is hitting top form with the Olympic Games only a month out.
The naturalized Chinese skier represents one of China's top medal hopes at the Beijing Olympics. The 18-year-old is favored to claim gold in halfpipe, big air, and slopestyle.
This season, Gu has found herself with a perfect record of three out of three gold medals in the halfpipe, her favored event, and also won a big air competition at Steamboat last month.
Gu almost didn't have a chance to compete in Calgary after losing her passport before her flight. She arrived at the venue only on the day she was due to compete.
After a brief 45-minute warm-up, Gu put down an impressive run that included her new combination of a left alley-oop flat 540 mute (two full rotations, grabbing the outside of the opposite ski, spinning uphill) into a right alley-oop flat 540 safety (two rotations, grabbing the outside of the same ski, spinning uphill).
Eileen Gu 🇨🇳 showed up in Calgary on Wednesday night, dropped in on 45 minutes of training at the Snow Rodeo on Thursday morning, then took top spot in qualies, and then stomped this run on her victory lap to score a 96.80 and blow all our minds yet again…🤯👌#fisfreestyle pic.twitter.com/DfuoWdzBxo

— FISfreestyle (@FISfreestyle) December 31, 2021
"Yesterday I was in a different country with a lost passport and had no idea how I was going to get here," Gu said afterwards. "But I figured it out at the last moment, got to my flight, was the last person on my flight, forgot my phone charger, no mom, no coach…everything was just kind of chaotic.
"I've been talking to my mom and my coach on the chairlift and getting amazing support from my friends here, so it's been good.
"We made it work. I wanted to come out here and have fun…That was the goal and I had a great time tonight."
 

View this post on Instagram

 
~
Other Stories:
Zhou Guanyu on toy cars, karting and his rise to F1 (SCMP)
UK Peer leads boycott of Coca-Cola over Beijing 2022 role (The Guardian)
Omicron leaves Beijing's spectator plans up in the air (Nikkei)
---
The China Sports Column runs every week on The China Project.