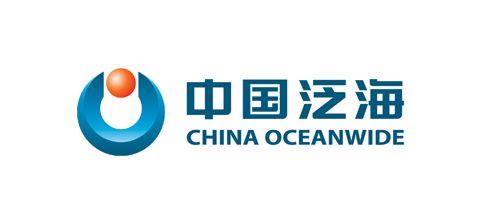 Fast facts
Year Founded

1988

HQ Location

Beijing, China
Publicly Traded?

No

Overseas Operations

Yes

In December 2013, it was reported that Oceanwide Holdings had purchased a massive parking lot for $200 M in downtown Los Angeles across from the Staples Center to develop a hotel, residential, and retail complex. In January 2019, it was announced that construction had halted due to financing shortfalls. In November 2014, Oceanwide Holdings purchased a 1.2 acre plot of land in San Francisco at 50 First St. for $296 M to develop Oceanwide Center, another massive commercial and residential complex. Construction is still ongoing in 2021, and Oceanwide Holdings is attempting to sell the project to pay off debt obligations, but over $40 M in mechanical liens are complicating the sale. In August 2015, Oceanwide Holdings purchased 80 South St and 160 Front St for $390 M for the development of a commercial and residential tower that top 1000 feet in height. In early 2019, it was reported that Oceanwide was looking to sell the property, but in mid-2019 it secured a $175 M loan to continue construction. In March 2020, the New York Department of Financial Services approved Oceanwide Holdings' acquisition of Genworth Life Insurance Company of New York. Oceanwide Holdings also has substantial property investments in Indonesia.Source: LA Timeswww.latimes.com/business/la-fi-chinese-la-purchase-20131228-story.htmlSource: LA Timeswww.latimes.com/business/la-fi-oceanwide-plaza-stalled-20190125-story.htmlSource: SF Gatewww.sfgate.com/business/networth/article/Chinese-developers-muscling-in-to-Bay-Area-6885583.phpSource: The Real Dealtherealdeal.com/la/2021/01/14/contractors-pull-out-as-oceanwide-center-sale-falls-through-again/Source: Mingtiandiwww.mingtiandi.com/real-estate/outbound-investment/chinas-oceanwide-buys-390m-ny-project-for-4th-us-deal/Source: The Real Dealtherealdeal.com/2019/06/07/china-oceanwide-takes-out-175m-loan-against-supertall-seaport-site/Source: PRNewsWirewww.prnewswire.com/news-releases/new-york-regulator-reapproves-proposed-oceanwide-acquisition-of-genworths-new-york-domiciled-insurance-company-301028651.htmlSource: Oceanwide Holdings Websitewww.fhkg.com/index.php/Ch/En/Industrial/nyinfo/id/18

US Sanctions

No

Military Affiliation in China

No
Revenue
*2021 revenue is taken from the 2021 Annual Report under the publicly listed company Oceanwide Holdings.
Valuation
*Valuation was not publicly reported. As of May 16, 2022. Oceanwide Holdings, this company's publicly listed affiliate, is valued at USD 1.15 B.
This is the profile for an operating company known as China Oceanwide. For the profile of the publicly listed company associated with, but distinct from this company, click here: Oceanwide Holdings Co., Ltd.
Established in 1989 and listed on the Shenzhen Stock Exchange in 1994, Oceanwide Holdings Co., Ltd. is a Chinese property-to-finance conglomerate headquartered in Beijing. Its founder is billionaire property tycoon Lu Zhiqiang, who heads Oceanwide's parent company, China Oceanwide. It divides its business operations into four segments: finance, real estate, investment, and energy. In 2013, Oceanwide Holdings kicked off its global expansion with the purchase of several marquee properties in Los Angeles and San Francisco, and an additional purchase of a large property in Manhattan in 2015. With mounting domestic corporate debt in China a major concern for regulators, they began tightening restrictions on debt-fuelled expansion and sparked a liquidity crisis in Oceanwide in the midst of its capital-intensive global expansion. As a result, Oceanwide has begun defaulting on bond repayments, selling off portions of its business, stalling construction on its properties, and selling shares via judicial auctions to pay off the mountain of debt (over $3 B) that comes due in 2021. Fitch has downgraded the company to CCC+ and from 2015-2020, Oceanwide's share price plummeted over 80%. It remains to be seen if Oceanwide can dig itself out of the debt hole generated by its property investments as it attempts to shift more toward a finance model.
Latest News
headline
date
source
tags