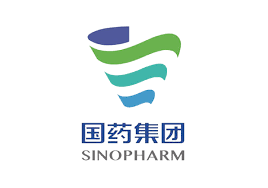 Fast facts
Year Founded

2003

HQ Location

Shanghai, China
Publicly Traded?

Yes

Overseas Operations

Yes

Sinopharm signed an agreement in July 2021 to provide 170 million COVID-19 vaccine doses to COVAX, the global initiative to distribute vaccines to low- and middle-income countries. The company has reportedly also reached cooperation deals with the United Arab Emirates, Serbia, Morocco and Hungary to produce its vaccines locally. Its chairman said it is now in discussion with African, Southeast Asian, and American countries to build local vial-filling and packaging plants.Source: China Dailywww.chinadaily.com.cn/a/202109/27/WS61510727a310cdd39bc6baae.html

US Sanctions

No

Military Affiliation in China

Yes
Revenue
*2020 revenue was reported in RMB and was converted to dollars using the exchange rate from November 5, 2021.
Valuation
*Valuation is reported as market capitalization. It was converted from HKD using the exchange rate from September 13, 2022 00:08:44.
Sinopharm Group Co., Ltd. is a state-owned drug researcher, distributor, and manufacturer best known globally for its COVID-19 vaccine, which was the No. 3 most-used in the world as of September 2021.
Sinopharm's vaccine, the first Chinese jab to be given emergency approval by the World Health Organization, has made up a significant proportion of the 2 billion doses administered in China and 693 million sent abroad, along with peer company Sinovac Biotech's shot. Also as of September, Sinopharm's vaccines have been approved in 11 countries and authorized for emergency use or market access in 107 countries and regions.
The company has an annual production capacity of 7 million doses and is currently developing an mRNA vaccine. It is a subsidiary of Sinopharm Industrial Investment, which was a joint venture of Fosun Pharmaceutical and state-owned China National Pharmaceutical.
Sinopharm has been listed on the Hong Kong Stock Exchange since 2009, with the ticker symbol 1099:HK.
Mr. Liu Jingzhen, Chairman Mr. Liu Yong, President, Deputy Secretary of Party Committee
Mr. Li Yang, Vice President
Mr. Jiang Xiuchang, Vice President
Mr. Lian Wanyong, Vice President
Mr. Cai Maisong, Vice President
Ms. Li Xiaojuan, Chief Financial Officer
Mr. Zhou Song, Vice President
Mr. Zhou Xudong, Vice President
Mr. Chen Zhanyu, Vice President
Mr. Xu Shuangjun, Non-Executive Vice President
Sinopharm signed an agreement in July 2021 to provide 170 million COVID-19 vaccine doses to COVAX, the global initiative to distribute vaccines to low- and middle-income countries. The company has reportedly also reached cooperation deals with the United Arab Emirates, Serbia, Morocco and Hungary to produce its vaccines locally. Its chairman said it is now in discussion with African, Southeast Asian, and American countries to build local vial-filling and packaging plants.
Sinopharm Group Sanctions
While at this time it appears that this company is not the subject of any U.S. or other global sanctions, it is important to note that Chinese companies tend to have more opaque organizational structures than their Western peers. Chinese companies' affiliated brands, operating units, and overseas subsidiaries are not always obvious or even identifiable. Given this, a Chinese company may not be the subject of sanctions, but one of its subsidiaries may be, thus making it difficult to accurately ascertain a company's full sanctions status.
Latest News
headline
date
source
tags