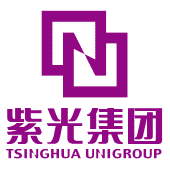 Fast facts
Year Founded

1993

HQ Location

Beijing, China
Publicly Traded?

No

Overseas Operations

Yes

US Sanctions

No

Military Affiliation in China

No
Valuation
*Valuation was not publicly reported as of November 23, 2021.
Tsinghua Unigroup is China's leading chipmaker majority-owned by the prestigious Tsinghua University. It is the third largest designer of commercially available mobile phone chips in the world, accounting for 20 percent of the global SIM card market. The company is integrating its expertise with international operations to become a trusted partner of such world-class technology companies as Intel, Hewlett Packard Enterprise and Western Digital. It also has invested in 60 R&D centers around the world, with locations in China, the United States, France, Germany, Singapore, India and Thailand.
Tsinghua Unigroup's finances have long faced investors' skepticism, and the fears materialized in late 2020 as the company defaulted in multiple domestic and international bonds.
On July 12, 2022, Tsinghua Unigroup completed its debt restructuring, indicating the end of the company keeping afloat several of its major semiconductor operations. The repayment plans involved a cash outlay of $8.94 billion. On July 26, 2022, unverified sources said Weiguo Zhao (赵伟国), the former chairperson of Tsinghua Unigroup, was taken away by police from his home in Beijing. The reason is unclear.
Tsinghua Unigroup's Chairman Zhao Weiguo owns 70% of the company's second largest stakeholder, Jian Kun Group. This allows Zhao to have around 34.3% Unigroup's stake.
Zhao Weiguo, Chairman, CEO
Fan Xin, Vice Chairman
Sun Juan, Director
Wang Huixuan, Director
Diao Shijing, Director
Zheng Chengwu, Director
Qi Lian, Director
He Junmei, Director
Zheng Bo, Director
Tsinghua Unigroup Sanctions
While at this time it appears that this company is not the subject of any U.S. or other global sanctions, it is important to note that Chinese companies tend to have more opaque organizational structures than their Western peers. Chinese companies' affiliated brands, operating units, and overseas subsidiaries are not always obvious or even identifiable. Given this, a Chinese company may not be the subject of sanctions, but one of its subsidiaries may be, thus making it difficult to accurately ascertain a company's full sanctions status.
Tsinghua Unigroup Reputational Disclosures
Tsinghua Unigroup in December 2020 defaulted on a $450 million Eurobond and said it will constitute a cross-default. The company in November 2020 defaulted on a 1.3 billion yuan ($198.6 million) domestic bond. The cross defaults have led to stock drops of its publicly traded subsidiaries, and the board appointing a new co-CEO from Unigroup's major stakeholder Tsinghua Holding.
Latest News
headline
date
source
tags