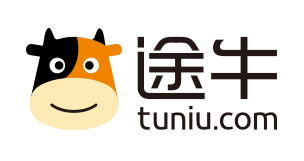 Fast facts
Year Founded

2006

HQ Location

Nanjing, Jiangsu, China
Publicly Traded?

No

Overseas Operations

Yes

US Sanctions

No

Military Affiliation in China

No
Revenue
USD 66.90 M
2021 revenue is taken from the annual report under the publicly listed company Tuniu Corporation.Source: Tuniu Annual Report 2021www.sec.gov/ix
*2021 revenue is taken from the annual report under the publicly listed company Tuniu Corporation.
Valuation
*Valuation was not publicly reported. As of May 4, 2022. Tuniu Corporation., this company's publicly listed affiliate, is valued at USD 77.927 M.
Employees
1916
No of employees is taken from the annual report under the publicly listed company.Source: Tuniu Annual Report 2021www.sec.gov/ix
This is the profile for an operating company known as Tuniu Technology. For the profile of the publicly listed company associated with, but distinct from this company, click here: Tuniu Corporation.
Founded in 2006 in Nanjing, Tuniu is an online travel agency that provides services such as airline and rail tickets, car rental, hotel reservations, and packaged tours. Tuniu established partnerships with over 30 independent local tour operators and provides reservations for travel products departing from over 420 cities. In 2017, Tuniu's role in the arrangements of organized tours changed from being a principal into an agent that provides tour booking services to tour operators and travelers. As a result, after 2017 revenues from organized tours were calulated differently, leading to a major drop in revenue in 2017. Due to the Covid-19 pandemic, Tuniu has also experienced a sharp decline in travel demand and thus profits since 2019. The company has cut over 50% of its employees, and its tour group business declined 67.1% in Q1 2020 leading to worries among investors.
Tuniu provides its services in international destinations, including the United States, Japan, Europe, and popular travel sites such as Maldives and Bali. In 2018, Tuniu announced its "Global Partnership Plan" which aims to partner with leading local tour operators at international destinations. Tuniu will offer a range of services such as access to the company's supply chain resources, customer base, financial assistance and technology support.
Tuniu has been involved in multiple disputes with other entities. In 2021, Tuniu was accused of copyright infringements. In 2015, Tuniu was boycotted by 17 travel agencies in China over pricing disputes, which caused its stock prices drop by 4.7%. 
Dunde Yu ([于敦德](https://www.qcc.com/pl/p8b5cd3c8c48b74270db88c977800744.html)), Founder, Chairman and Chief Executive Officer
Kun Li, Director
Jie Zhu, Director
Haifeng Yan, Independent Director
Frank Lin ([林欣禾](https://www.qcc.com/pl/p09b342510a419c552a8b6cab72360b7.html)), Independent Director
Shiwei Zhou, Independent Director
Onward Choi (蔡安活), Independent Director
Jack Xu (许良杰), Independent Director
Jiangtao Liu, Independent Director
Haijing Cheng, Independent Director
Tuniu Sanctions
While at this time it appears that this company is not the subject of any U.S. or other global sanctions, it is important to note that Chinese companies tend to have more opaque organizational structures than their Western peers. Chinese companies' affiliated brands, operating units, and overseas subsidiaries are not always obvious or even identifiable. Given this, a Chinese company may not be the subject of sanctions, but one of its subsidiaries may be, thus making it difficult to accurately ascertain a company's full sanctions status.
Tuniu Reputational Disclosures
Latest News
headline
date
source
tags