Amid pollution's haze, stories make it worth staying in China
Beijing and other parts of China may present health-threatening problems with air quality, but the country is one of the best places in the world to find stories that can change, challenge and charm those who come looking.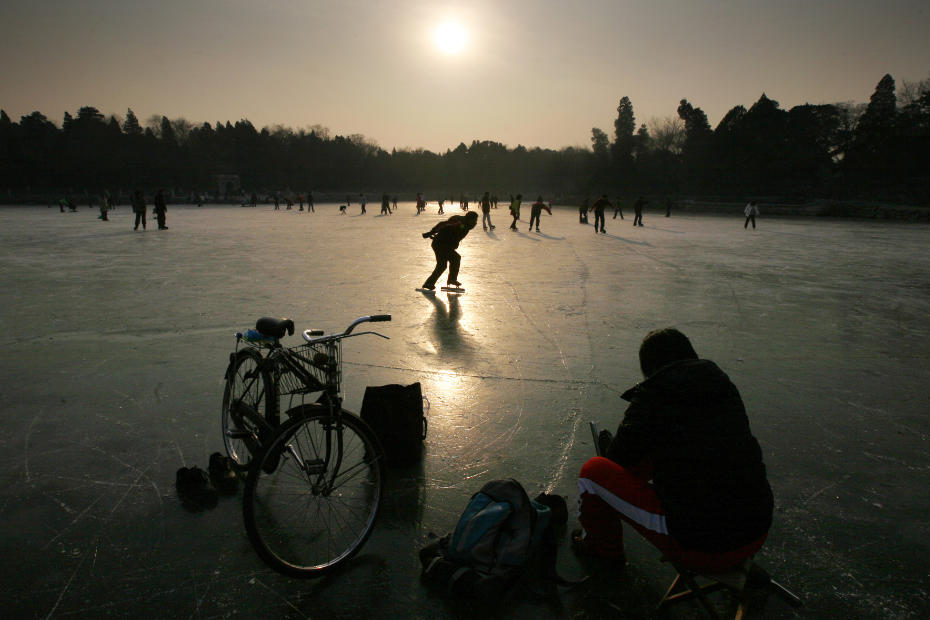 When I returned to Beijing from a vacation in Canada, it was a blue-sky day fit for skating on one of the frozen lakes and rivers near my apartment.  The city's air quality index — a measurement of how many health-threatening particulates might claw their way into your lungs — came in at only 50. I had survived several 500-plus days in December, a month when China's capital issued its first-ever "red alert" over smog. Fifty was nothing. I began planning a day trip to "ice hike" over a frozen river on the outskirts of the city.
But I started coughing as soon as I stepped out of the airport.
By the next morning, my throat was raw and sore. From there, my symptoms grew worse as I struggled through the winter — the season when coal-burning heaters fired up across the country, adding to the aerial waste generated by cars and factories. Phlegm flooded my sinuses. I would sometimes wake up in the middle of the night gasping for breath and wondering if I could choke to death on smog. Eventually, a terrible transformation occurred: I joined the ranks of Beijingers who hack and hurl huge gobs of spit into the street. I had no choice; there was no other way to manage my body's revolt.
A few weeks later, my doctor confirmed my suspicion: I wasn't just sensitive to pollution, I was allergic. Then he asked me a question.
"Why are you in Beijing?"
It was something locals had wondered, too. You must be very odd, they said, to leave both Vancouver and Hong Kong to join them in a metropolis notorious for its dirty air.
They had a point. This is a place where the smog grows so thick that it compromises visibility enough to cause fatal traffic accidents. This is a place that often shoots past the World Health Organization's definition of safe limits on exposure to tiny particulates. This is a country where air quality is one of the top three reasons that wealthy people choose to emigrate. This is where 4,400 people die from health issues caused by pollution every day.
There is no other place I want to be.
Since I was a kid, I have dreamed of being a journalist in China. My drive to understand the country began with a dark moment in its history: the Tiananmen Square protests of 1989. The government's violent crackdown led to the deaths of hundreds or perhaps thousands of people, depending on which estimate you use. It was partly why my family left Hong Kong for Canada in 1990— after tanks and soldiers poured into Beijing, none of us wanted to wait around and see what would happen when Hong Kong, a British colony at the time, was returned to Chinese rule in 1997.
In our new home, my family never talked about those terrible events. It made me want to know more. How could this happen? Why? To find answers, I spent hours in the library of our Vancouver suburb learning about that bloody June night and day in China's capital. The stories were horrifying, but they didn't stop me from learning other bits and pieces about the past, culture and people of the country I came from. At university, I majored in history with a focus on Asia and wrote a 100-page thesis on revolutionary China. The picture that emerged was of a complex place stumbling, leaping and racing through extraordinary changes.
My desire to understand China only intensified, and after taking additional courses on the nation at Columbia University in New York, I moved to Hong Kong to be a journalist. From the vantage point of the semiautonomous Chinese city where I was born, I began to learn even more about the country that had fascinated, disturbed and inspired me for years. I went to and from the mainland for a number of stories. In 2014, I wanted to be even closer, and I moved to Beijing — the heart of all the political, economic and social upheavals that have shaken the nation.
China is one of the few places in the world that is transforming so quickly and so intensely that you can't take a step without encountering a story that is sure to move, shock or entertain you. Only in China would I encounter a zoo trying to pass off a fluffy dog as a lion and streets lined with luxury-brand knockoff stores like "Cnanel." In the lush hills of Anji County in Zhejiang, I visited a huge Hello Kitty amusement park. Other stories were more serious. I learned about gay men and women who married each other to cope with an intense stigma against homosexuality and marital pressures. I met lawyers from a women's legal aid center — which was shut down last month — that had successfully lobbied to change laws that labeled child rape victims "underage prostitutes."
Stories like these — stories that inspired and changed me — are harder to find in the comforts of Canada and other places working with vastly different histories and stages of development. Yet tracking them down in big cities does occasionally present the challenge of overwhelming pollution. On particularly bad days, I'm grateful to have the option to work from home, cranking my two air purifiers at full blast. It's cramped and noisy in my studio apartment, but it can be fun when a friend visits. We pretend we're stuck inside a nuclear bunker, surviving a catastrophe while slurping noodles and watching movies.
Such comforts are a privilege that I recognize many other residents of Beijing go without. I'm lucky enough to work for a news agency that pays the approximately $5,000 it costs to run the machines both in my home and in my office over a year — an amount that is $245 more than the average annual salary of a worker in China's private sector.
The government is keenly aware of the problems posed by pollution. Beyond being a threat to public health, it poses a political danger as well — any cause that can unite a large number of people worries the Communist Party. Authorities have already relocated high-polluting factories to western provinces and are now planning giant ventilation corridors to move smog away from the city. In 2014 and 2015, President Xi Jinping and U.S. President Barack Obama made joint statements about emissions and climate change. China is serious about finding alternatives to coal: It is the world's biggest investor in clean energy and intends to increase its supply of solar and wind power by 21 percent in 2016. Last year, it played a leading role in negotiations that led to 195 countries agreeing to a landmark deal on climate change.
I am not certain these steps will do enough, fast enough, to keep me in China. Health is ultimately more important than my fascination with the country. One day, I'll likely let go of this second home and return to quiet Canada or head somewhere else. Until then, I'll go for a bike ride or ice hike when the skies are blue, wear a mask if I have to, and keep telling the stories and meeting the people I can't find anywhere else.
---
Note to readers: What do you think about living and working China amid its struggles with pollution? Share your thoughts with us at editors@supchina.com.