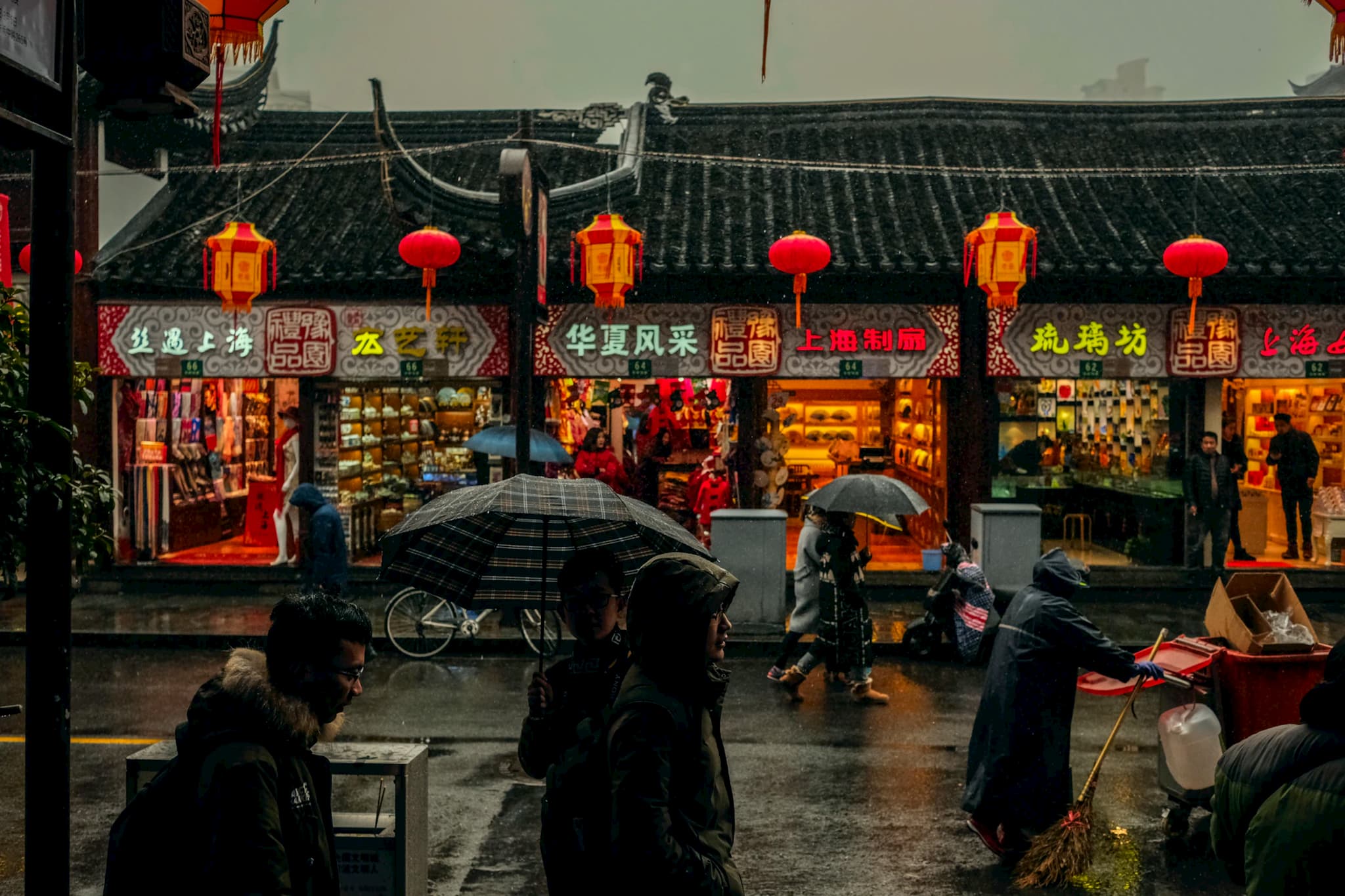 Reporting on China without fear or favor
The China Project is a New York-based, China-focused news, information, and business services platform. We inform and connect a global audience regarding the business, technology, politics, culture, and society of China.
Stats
1,800
articles and investigative reports published yearly
235
contributing writers from 35 countries
38
countries with The China Project subscribers
The Team
Our team hails from all around the world. Many of us were born or raised in China or come from families of Chinese heritage. Most of us have lived, worked, and traveled extensively in China. All of us know and care deeply about China as a country and a people, and we believe strongly that an accurate and contextual understanding of China is critical for understanding the modern world.
The China Project is owned by SupChina Inc., a New York-based company.
Want to book one of our team members to speak at your event? Email info@thechinaproject.com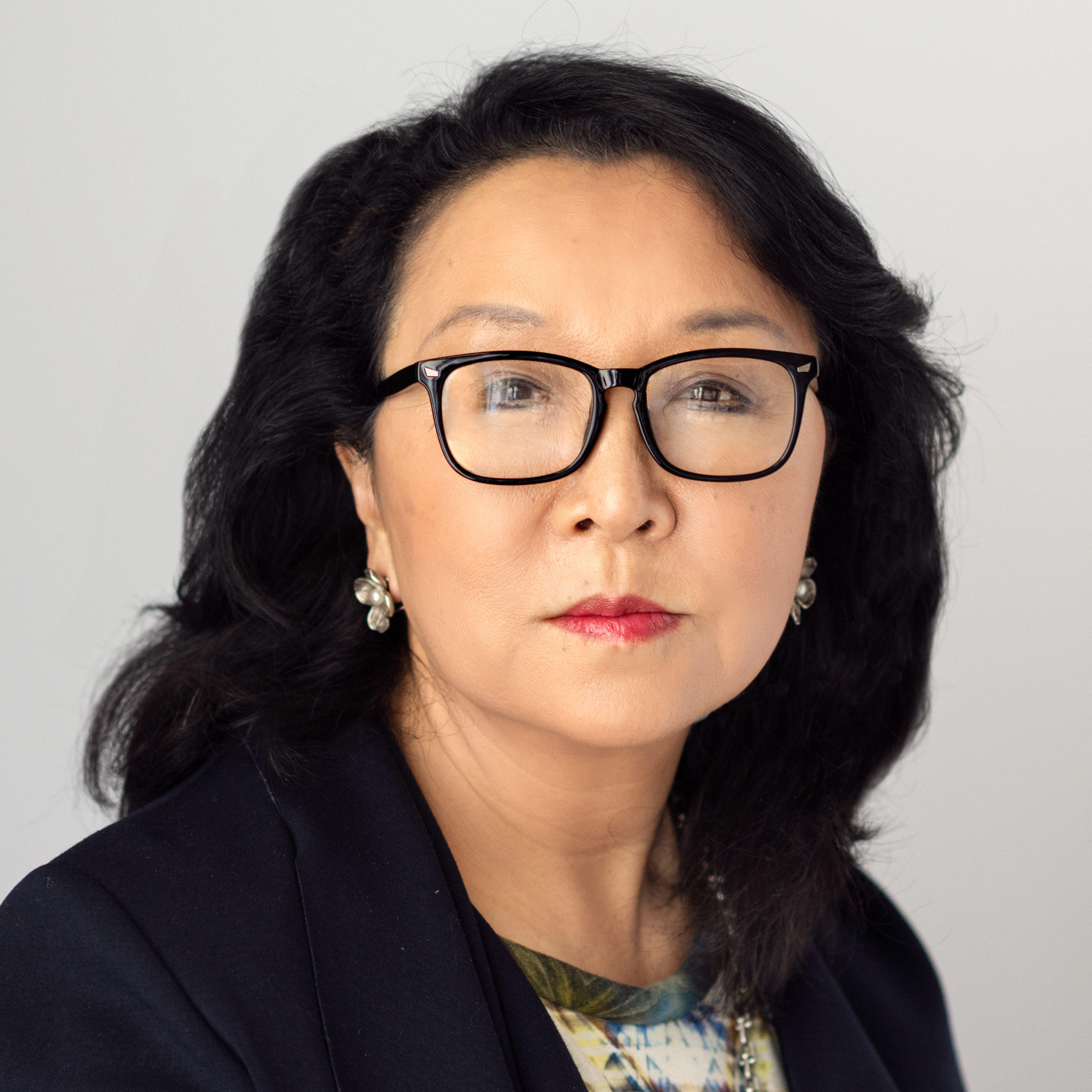 Anla Cheng
Anla Cheng is the Founder and CEO of The China Project (formerly The China Project), an independent news and business intelligence company focused on helping a global audience understand China. The China Project produces journalism, conferences and database tools that reach 2 million people every month. We inform and connect a global audience regarding the business, technology, politics, culture and society of China. Prior to this, Ms. Cheng ran a Family Office of Asian Hedge Fund of Funds. Centenium Capital. Her career included work as Asia Head, SVP at Robert Fleming, (bought out by JP Morgan). Her career began at Goldman Sachs, then Citi where she was a Pacific Basin analyst, then became an Asian Portfolio Manager for both Institutional and Private Wealth Group. Ms. Cheng received her MBA from the Wharton Graduate School of Business. She is a Trustee of the following Boards: Vice-Chair of China/US at TNC (The Nature Conservancy); Facing History and Ourselves(past Chair of China Project); Vice-Chair at China Institute; and past Trustee and current member of Committee 100. Ms. Cheng is also China/ Global Council Member of Brookings and a Member of NCUSCR and Columbia University's China Global Center. The China Project/Sinica (podcasts) have received multiple awards from Asia Society; China Institute; the New York Chinese Cultural Center; Ascend; and The Chinese Cultural Foundation.
Bob Guterma
Bob Guterma is The China Project's Chief Operating Officer. He lived in China for nine years, during which time he worked as an M&A-focused management consulting with Control Risks, a London-based consultancy. He later joined a venture-backed Chinese information services startup called Capvision Partners, which is now the largest primary investment research provider in China. Since then he has held partner-level positions with digital agencies (Bantam Communications) and management consulting firms (Point86 LLC) where he was worked on large scale strategy, digital transformation, and communications projects with clients including PWC, McKinsey, Bain Capital, and more. In between it all he co-founded and/or experimented with a number of venture-backed startups in the U.S. and Germany. He speaks fluent Mandarin Chinese and Spanish, conversational German, and native English, and he received a degree in Economics from Georgetown University and certificates in Chinese economic and political systems from East China Normal University in Shanghai, China.
Jeremy Goldkorn
Editor in Chief and Sinica Podcast Co-Host
Jeremy Goldkorn is editor-in-chief of The China Project and co-host of the Sinica podcast. He moved to China in 1995 and became managing editor of Beijing's first independent English-language entertainment magazine. In 2003, he founded the website and research firm, Danwei, which tracked Chinese media, markets, politics, and business. It was acquired in 2013 by the Financial Times. He has lived in a worker's dormitory, produced a documentary film about African soccer players in Beijing, and rode a bicycle from Peshawar to Kathmandu via Kashgar and Lhasa. He is a graduate of the University of Cape Town.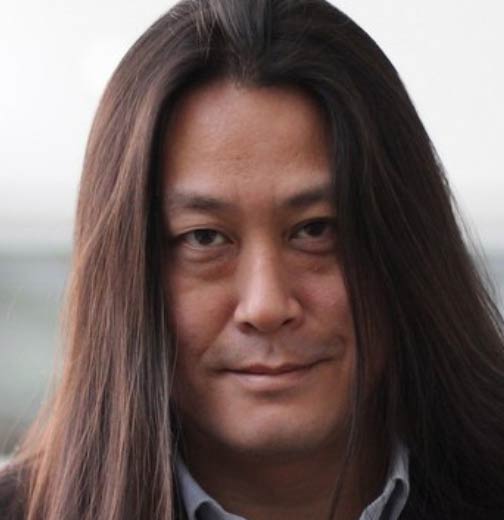 Kaiser Kuo
Sinica Podcast Founder and The China Project Editor at Large
Kaiser Kuo is the host and co-founder of the Sinica Podcast, the leading English-language podcast on current affairs in China and the flagship show of the Sinica Network on The China Project. Sinica has been running continuously since April 2010 and has published over 500 episodes featuring prominent diplomats, political leaders, academics, journalists, activists, technologists, and business people with expertise on China. Kaiser previously served as director of international communications for Baidu, China's leading search engine, where he was named to the Holmes Influence 100, an annual list of the top in-house PR professionals for five consecutive years. Prior to that, he served as director of digital strategy, China, for leading advertising agency Ogilvy after several years as a technology reporter in Beijing for Red Herring magazine. Kaiser graduated in political science from the University of California, Berkeley, in 1988, and received a master's degree in East Asian Studies from the University of Arizona in 1992. Kaiser was the co-founder and lead guitarist of the seminal Chinese heavy metal band Tang Dynasty, founded in 1989. He now lives in Chapel Hill, North Carolina.
Elaine Chow
Elaine is The China Project's Chief Marketing Officer. After an early career in journalism, in which she served as Asia Editor for tech website Gizmodo and Managing Editor of English-language China news website Shanghaiist, she went into digital marketing with a focus on helping multinationals with China-specific needs. She holds a BA from NYU and an MBA from the University of Cambridge. You can follow her on Twitter at @elaineisxyz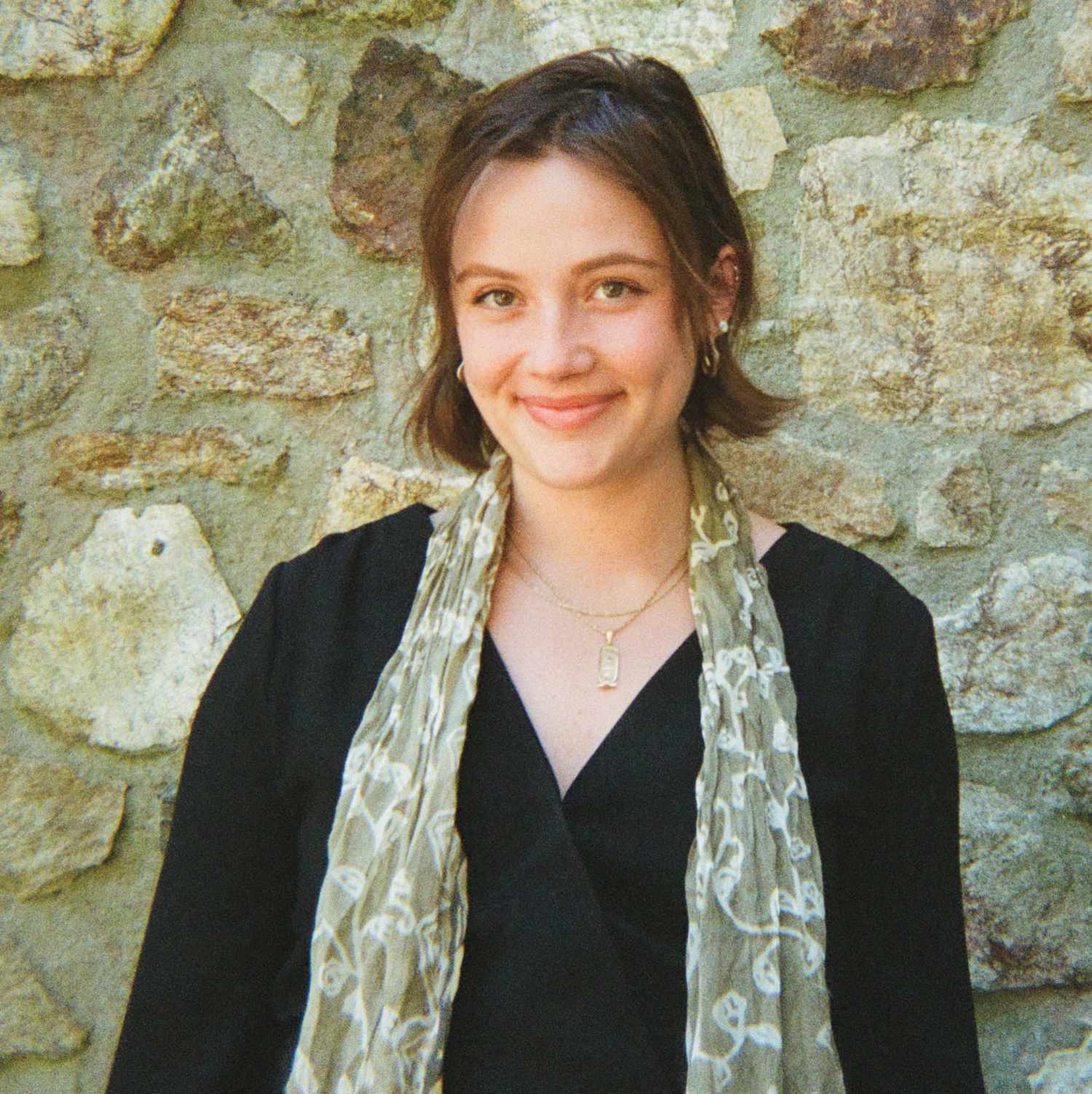 Lona Sniderman
Director of Business Development and Sales
Lona Sniderman heads up business development at The China Project where she is responsible for all commercial initiatives and institutional sales. Lona previously worked in the New York offices of CICC, the largest Chinese investment bank. At CICC, Lona focused on Equity Sales where she helped a U.S. client base shape their China-focused investment strategies. Prior to that, she lived in China and worked with a technology-focused hedge fund, researching industry trends and opportunities through interviews conducted in Mandarin and firsthand consumption of new technologies. She graduated from Hamilton College with a degree in Foreign Languages (Chinese, Spanish) & Public Policy.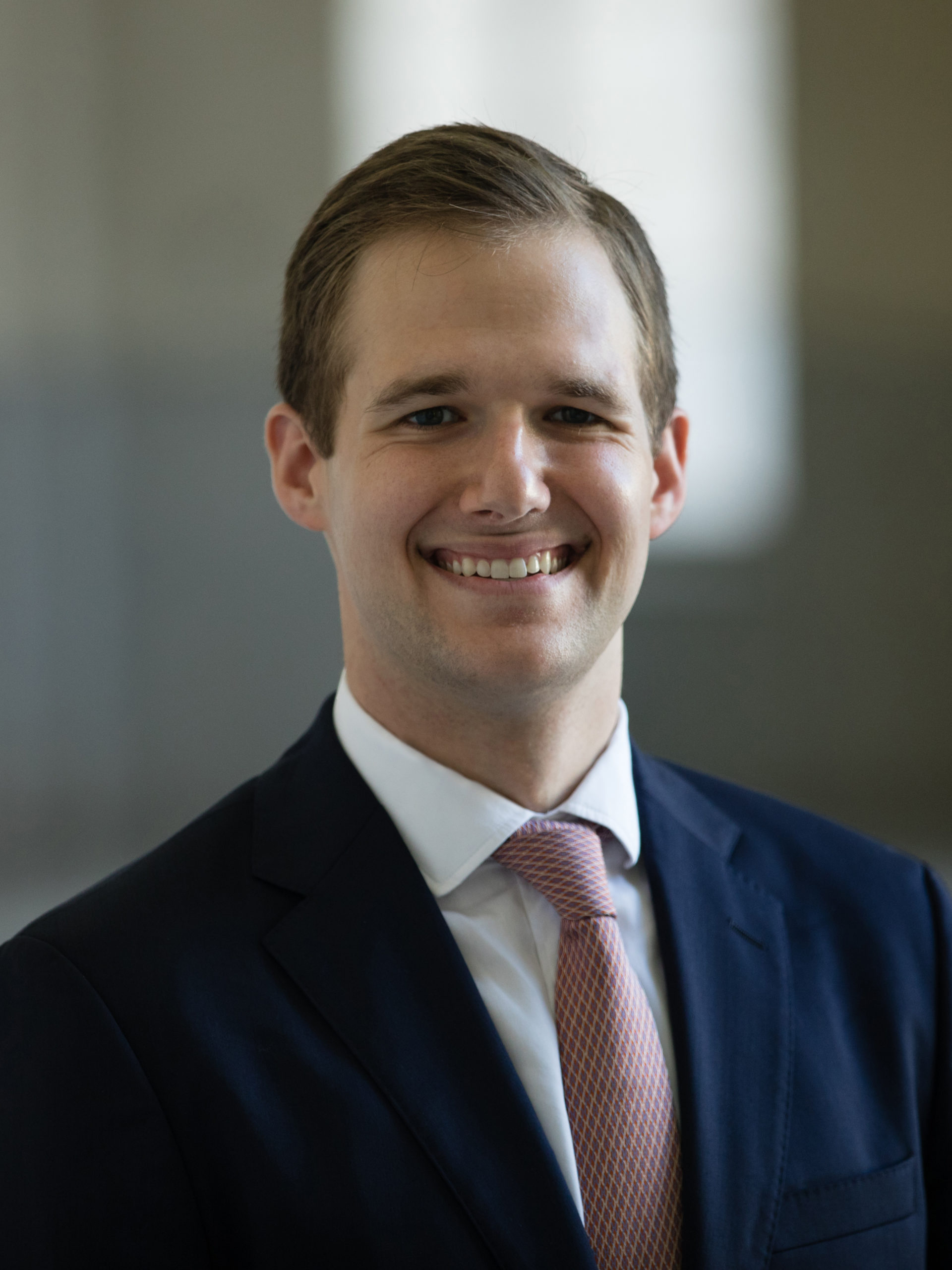 Matthew Silberman
Matthew Silberman is the Product Manager for ChinaEDGE, The China Project's business intelligence database. Previously, he studied intensive Mandarin as a Blakemore Freeman fellow at the International Chinese Language Program in Taiwan. He has also been a speechwriter for then-Director Jane Harman of the Woodrow Wilson Center in Washington, D.C.; a researcher and fact-checker for Evan Osnos; and an editor at the Korea JoongAng Daily in Seoul, South Korea. He is a graduate of Princeton, where he majored in philosophy and studied in Beijing and Buenos Aires.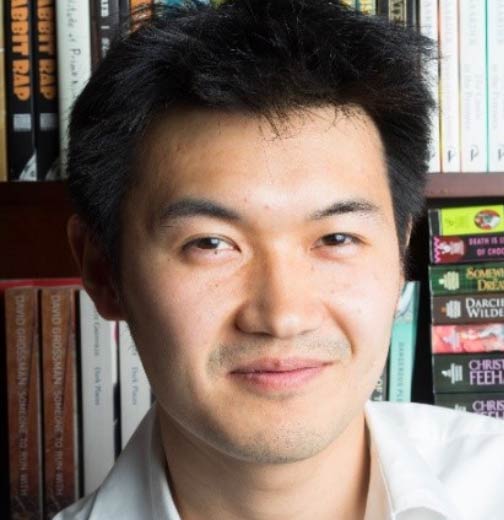 Anthony Tao
Anthony Tao is managing editor of The China Project. He is based in Beijing, where he hosts a monthly poetry night and recites his poems as part of Poetry x Music Band (poetryxmusic.com). His poem "Coronavirus in China," published in Rattle in February 2020, was nominated for a Pushcart Prize. Previously, he was the first editor-in-chief of Radii, the founding editor of Beijing Cream, and two-time coordinator of the China Bookworm International Literary Festival. He is a graduate of the Medill School of Journalism.
Barry van Wyk
Barry van Wyk is a Business Editor at The China Project. Barry was Project Coordinator of the Africa-China Reporting Project in Johannesburg from 2015 to 2022, where he supported activities providing facilitation and capacity building for journalists. He spent eight years in China from 2006 to 2014 studying Chinese in Tianjin and then working as a business analyst and media industry project manager in Beijing. His research interests include the networking and media of Overseas Chinese communities, especially in Africa, and his recent publications include Networking a Quiet Community: South African Chinese News Reporting and Networking (2021). Barry holds a Master of Arts in Economic History from the London School of Economics (2005), and Master of Arts in African History from the University of Pretoria (2004).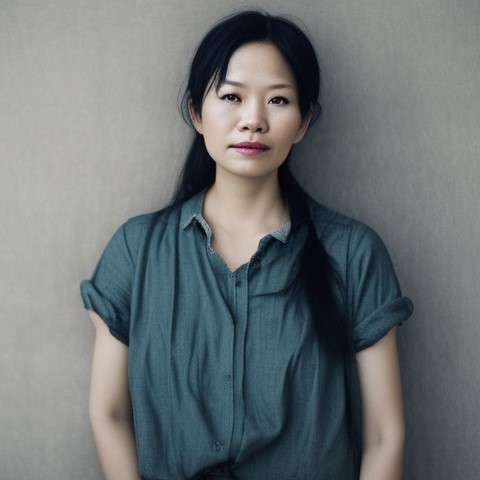 Zhao Yuanyuan
Society and Culture Editor
Zhao Yuanyuan is a Society and Culture Editor at The China Project. Born in China, she has a Master's degree in journalism from an American University and has interned at several China-based news outlets.
Nadya Yeh
Staff Writer and Editorial Associate
Nadya Yeh is a Staff Writer and Editorial Associate at The China Project. Nadya previously worked as an intern for the China Institute and as an assistant for the Indian and Southeast Asian art department at Sotheby's, New York. She earned her Bachelor's degree in Art History at Williams College and her Masters degree in Global Thought at Columbia University.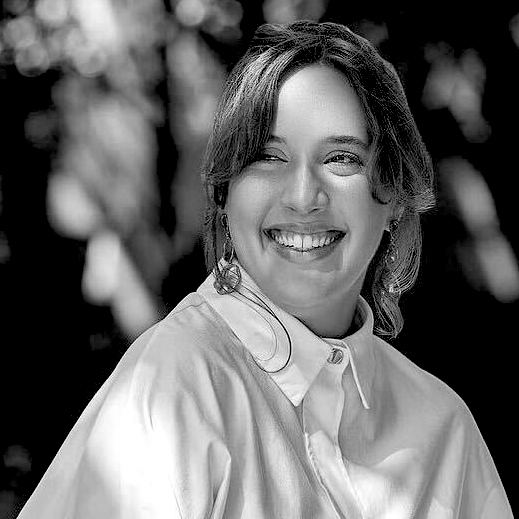 Susan St. Denis
Susan St. Denis has a Bachelor's in Communication from the University of North Florida, concentrating in production and journalism, and a Master's in Asian Studies from Florida International University. She is our newsletters editor and also runs The China Project TikTok account: @thechinaproject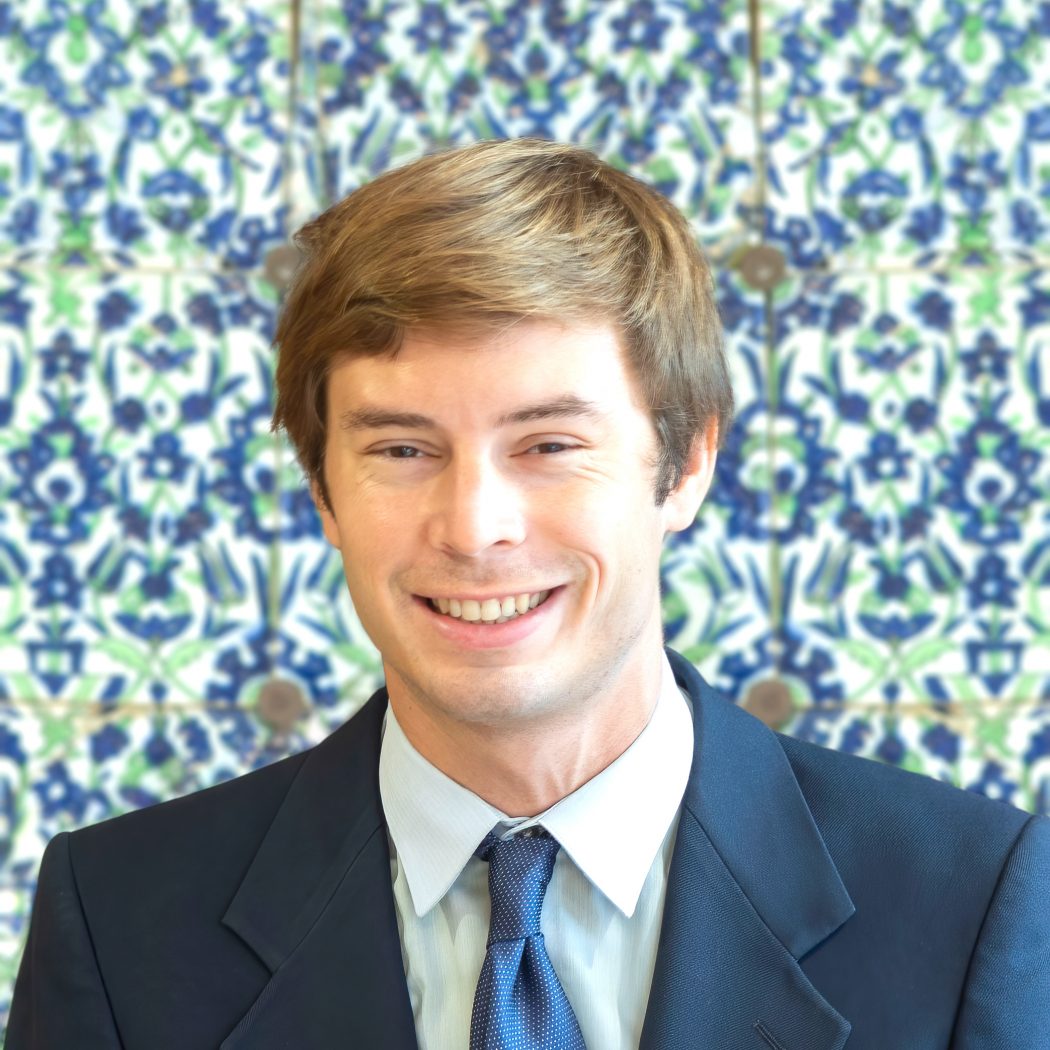 Eduardo Jaramillo
Eduardo Jaramillo holds a Bachelor's degree in History and East Asian Studies from Bowdoin College, and a Master of Arts in Asian Studies from Georgetown University. He has spent a combined two-and-a-half years in Taiwan and China, and now lives in the Logan Circle neighborhood of Washington, D.C.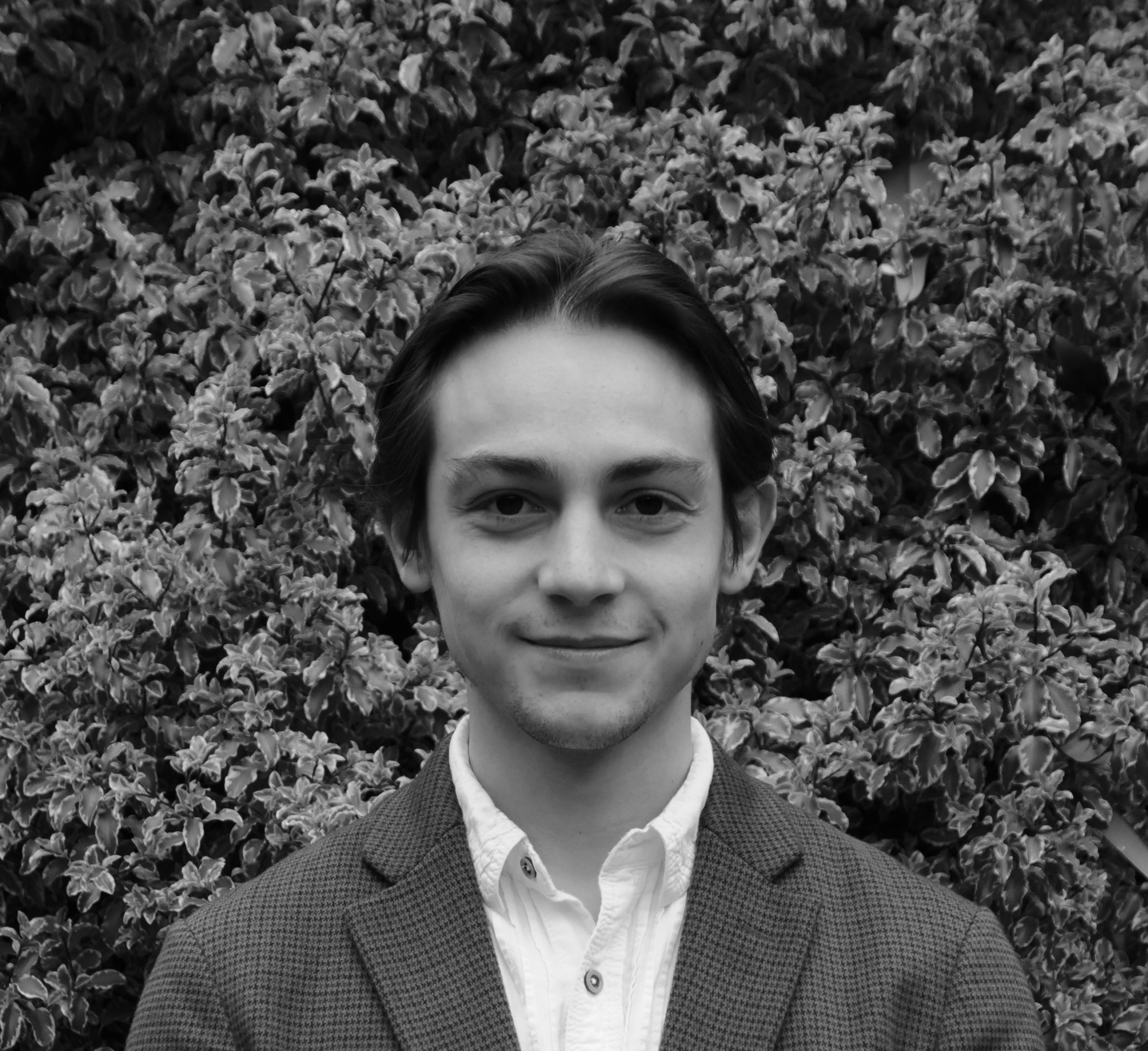 Isaac Appel
Isaac Appel was previously part of the Chinese Flagship Program at the University of Hawaii, later studied Asian Studies with a particular interest in Taiwan at the National Cheng Kung University in Tainan and East China Normal University in Shanghai, then studied Business Development at the University of Colorado. Isaac joined the team to utilize his knowledge of Mandarin and international business development skills to grow the TCP community while also managing its existing community of subscribers.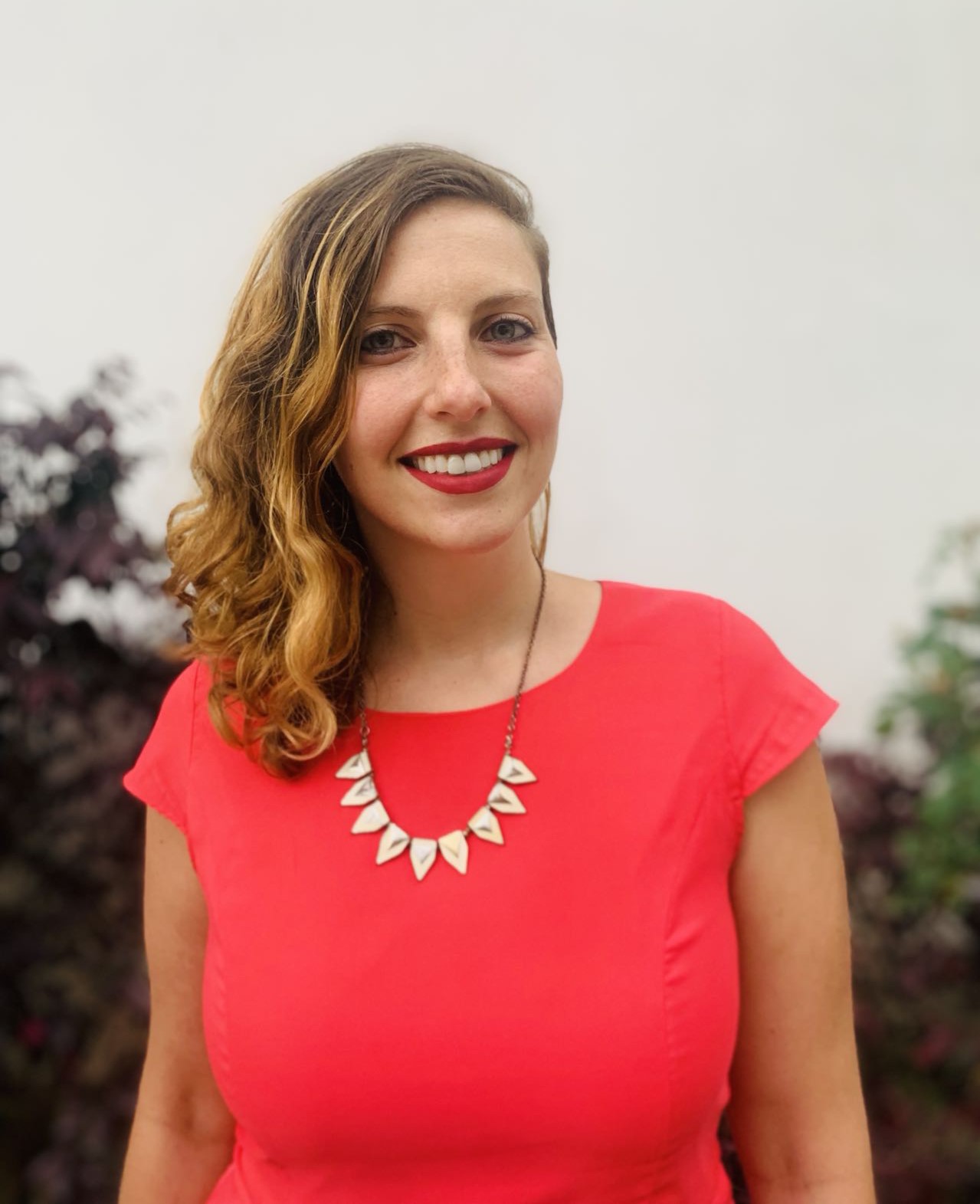 Michelle Maiuri
Michelle is the Director of Events at The China Project. She previously worked in finance and tech in roles driving growth, events, and people connection. Michelle lived in China for nearly 5 years, passionately developing her Mandarin Chinese language skills and community building skills throughout the country. She graduated from Kalamazoo College with a degree in International Business with concentrations in Chinese & Psychology after studying abroad in Beijing with CET for nearly a year.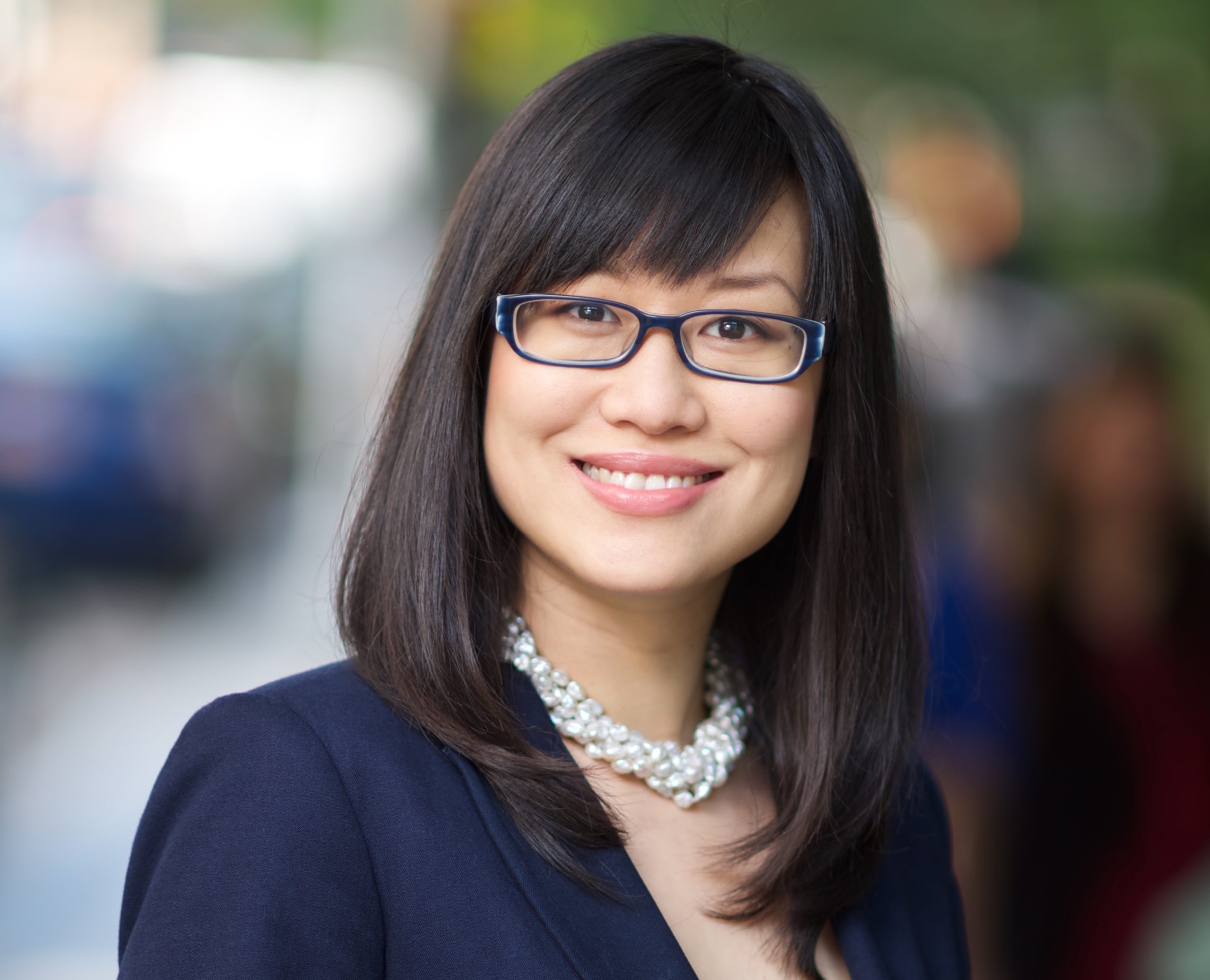 Josephine Lau
Executive Director, Serica Initiative (The China Project's nonprofit arm)
Josephine Lau is Executive Director of the Serica Initiative, the 501(c)(3) nonprofit organization powered by The China Project. Josephine has experience working in U.S.-China global health philanthropy, as a policy advisor at the UN, and previously practiced law at Davis Polk & Wardwell and Goldman Sachs. She has also worked as a financial journalist at the Bloomberg News Beijing Bureau, reporting on China's institutional investors and outbound investments. Born in London and raised in Asia, Josephine earned her J.D. degree from Yale Law School, and her M.A. and B.A. degrees from Stanford University.
Daniel Tam-Claiborne
Co-Executive Director, Serica Initiative (The China Project's nonprofit arm)
Daniel Tam-Claiborne is Co-Executive Director of the Serica Initiative, the 501(c)(3) nonprofit organization powered by The China Project. A multiracial author and essayist with a background in journalism, communications, and grant writing, Daniel has spent over five years living and working in Greater China and is an outspoken advocate for Asian American issues and increased global understanding through education, cultural exchange, storytelling, and effective philanthropy. He holds degrees from Oberlin College, Yale University, and the Program for Writers at Warren Wilson College, and is currently completing a novel set against the backdrop of contemporary U.S.-China relations.