A Chinese master of Chopin
Society & Culture
Yundi, once the youngest-ever pianist to win the International Chopin Piano Competition, discusses his rise to new heights.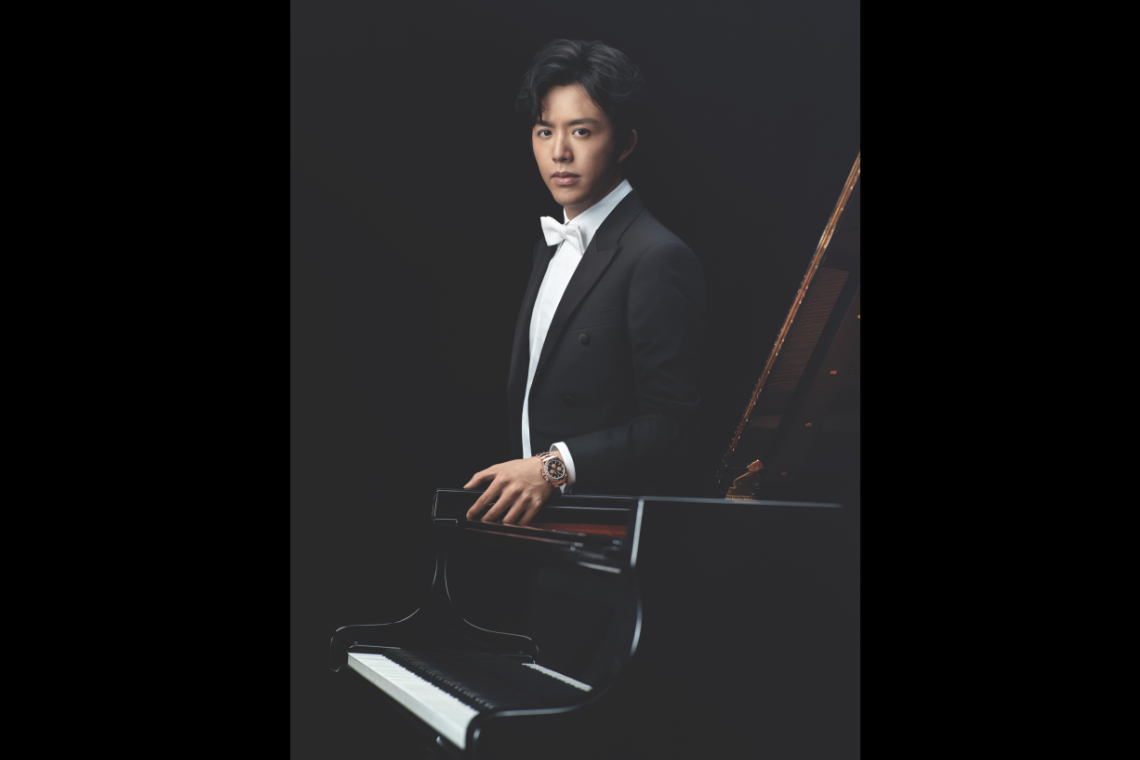 ---
Li Yundi, or just Yundi, as he's now known, is one of China's foremost pianists and arguably the world's greatest living interpreter of Chopin. He shot to fame at the age of 18 when he became the youngest winner of the International Chopin Piano Competition. Since then, he's become a staple at concert halls around the world.
The Chinese media like to compare him with Lang Lang, Yundi's onetime rival. The rivalry has gradually lost meaning, though, since it's clear the two could not be more different. Lang Lang is a showboat; Yundi prefers to let his music do the talking. Lang Lang's interpretations are full of fireworks and technical brilliance; Yundi is patrician, elegant and restrained. Lang Lang branched into fashion, celebrity and film early on in his career; Yundi has just begun to venture outside the world of his beloved Chopin nocturnes.
Yundi recently answered some questions from The China Project about his life and music.
Rebecca: Why Chopin? When a musician has such a heavy focus in his repertoire, it's usually a gut-level connection, to the point where you feel as though this music is why you chose the profession to begin with. Is that true for you as well?
Yundi: Sure, it's kind of like an inner voice that leads me to choose Chopin. No matter how long it's been, this voice still echoes in me. Chopin's music is magical, connecting incredible notes together, and it's full of misery and sacredness.
Rebecca: It's really interesting that you describe Chopin's music that way. Most people associate it with romance and passion, and I'm sure you've heard that, too. How did you arrive at your interpretation of the music?
Yundi: Chopin's music is definitely romantic and passionate. For me, however, I've listened to Chopin's music at bedtime since I was a kid. I'd describe it as an inner surge that brings my own interpretation. Besides, as my experience grows over time, I always come up with a new interpretation of his music.
Rebecca: As one of the top classical musicians in China and the world, it seems you've had to play the role of ambassador both at home and abroad, starting from the time you trained in Germany to the present day. How do you feel about this role, and has that feeling changed over time?
Yundi: I'm really honored and pleased to be an ambassador for cultural exchange, especially for classical music. I love to hear that many Chinese people, especially the young generation, begin to love classical music after coming to my concerts. Also, I always play some Chinese pieces as an encore when I perform abroad. In this way, I want to show the audience around the world some Chinese music. I've felt greater responsibility as time goes on, as more children in China are playing the piano now.
Rebecca: Who are some of your favorite musical collaborators, and whom would you like to work with in the future, musician or otherwise?
Yundi: I have collaborated with many famous conductors and orchestras, like the Berlin Philharmonic and Maestro Seiji Ozawa. They really impressed me. The most interesting one is the National Youth Orchestra of the United States, which I worked with last year. Young and talented, these young musicians inspired me in many ways. In the future, I wish to have more collaboration with these amazing musicians, especially young talents.
Rebecca:  While the classical music world is very international, it remains quite small. Can you describe some of the changes the classical music profession has undergone since you first began performing?
Yundi: Though classical music seems quite small around the world, I've been impressed that as China's economy has rapidly developed, the performing arts have flourished, too. Now we have well-designed, modern concert halls in most second- and third-tier cities, as well as more professional musicians and more tasteful audiences.
Rebecca: The opposite trend is happening in the Americas and Europe — concert halls are closing and classical music is becoming less popular. Do you think China will save Western art music?
Yundi: Classical music has not been forgotten for hundreds of years. I'm sure it will continue to shine in the coming centuries.
Rebecca: Since you became known just by your given name, Yundi, you've branched out into fashion and acting. People often refer to their own personal brand nowadays. How would you define yours? More importantly, how does it relate to your musical identity?
Yundi: My personal brand is always that of a pianist. Life is a process for things to fuse, and art always comes from that. For me, the experience of a different kind of life is a source of inspiration. At the same time, various events can also lead people to know the profession of music through me, and then they may begin to love it.
Rebecca: Among the arts, classical music, and especially piano, is considered quite prestigious in Chinese culture. Why do you think it enjoys this reputation? What do you think distinguishes you from musicians in other genres and, more broadly, other artists?
Yundi: That might stem from the development and the characteristics of a piano, which are so charming that no one can resist them. With its clear sound and wide range, the piano can create a whole world of music by itself.
Rebecca: Who or what are your muses? Would you say there are things outside of a piece of music that inspire your interpretations, or do new musical discoveries come with time and engagement?
Yundi: I can find my muse in every detail of my life. Different kinds of music, wines, tea and even cooking can inspire me.