News roundup: A tale of two disappearing billionaires
Top China news for February 1, 2017. Get this daily digest delivered to your inbox by signing up at supchina.com/subscribe.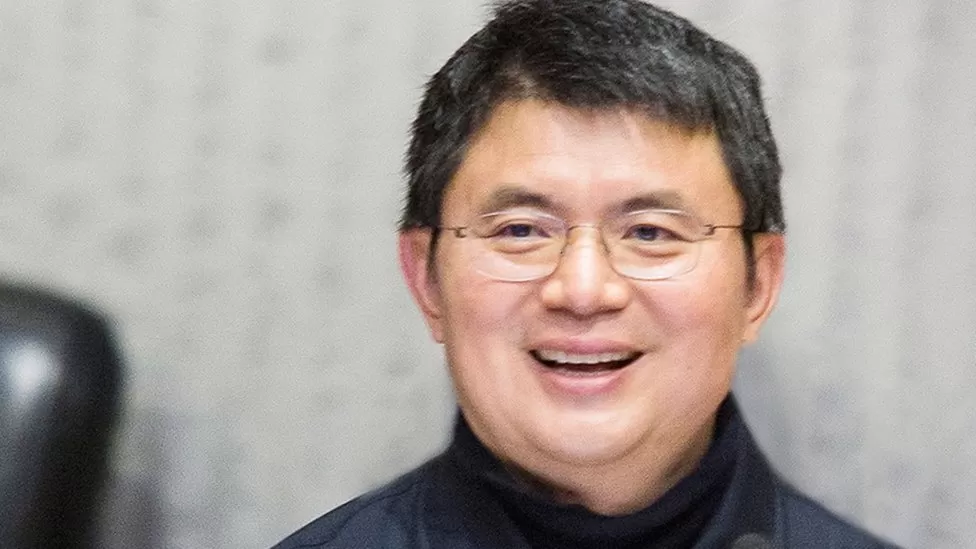 ---
The dangers of wealth and power in China
The Chinese New Year is usually a slow news week in China. But in the two days before the Year of the Rooster began at midnight on Friday, two strange stories broke in Hong Kong and overseas Chinese media:
Multibillionaire seized by Chinese police in Hong Kong?
On Friday, overseas Chinese media reported that another Chinese tycoon, founder of the Tomorrow Group Xiao Jianhua 肖建华, had been removed by Chinese police from his apartment at the luxury Four Seasons Hotel in Hong Kong and taken to an unknown location in the mainland. This morning, a full-page advertisement in Xiao's name appeared in a Hong Kong newspaper, claiming that the billionaire was actually "receiving medical treatment overseas" and would meet the press as soon as the treatment was finished. However, The New York Times (paywall) noted that a source "close to" the missing billionaire has confirmed he was taken away by Chinese police. Later, SCMP reported that Xiao was "persuaded" to cooperate with Chinese authorities investigating "the stock market turmoil of 2015 and the case of a former top spy."
Xiao and his wife are ranked at 32 on the 2016 Hurun rich list, with an estimated net worth of $5.8 billion, and reportedly have close ties to China's political elites, including the family of President Xi Jinping. Bloomberg has more on Xiao, and the fears of the mainland meddling in Hong Kong, which have been stoked by his disappearance, while SCMP has a summary of the stocks "linked to" the missing man.
Tycoon makes online video two years after disappearing
Guo Wengui 郭文贵 is a well-connected Chinese businessmen who vanished from public view in January 2015 after apparently being taken into custody by the police, and media reports about his disputes with other powerful tycoons. Last Thursday, he reappeared in a video carried by Mingjing, a Chinese news and political gossip website based in the U.S. In the video, Guo alleges misconduct by a senior Chinese police official, and says that his battles against business rivals were part of a larger political struggle. Despite his two-year disappearance, Guo was still ranked at 132 on the 2016 Hurun list of China's richest people, with an estimated fortune of nearly $2.7 billion. At the time of writing this newsletter, Mingjing's website was not accessible, but there is a South China Morning Post (SCMP) story about the video here. In addition, you can read a 2015 Bloomberg report about Guo's detention and business disputes here.
—Jeremy Goldkorn
---
Today on SupChina
We publish "The biggest TV show in the world," SupChina's guide to the five-hour spectacle watched by over a billion Chinese people every year as part of the New Year celebrations. The program, known as the Spring Festival Gala (春晚 chūnwǎn), this year featured sexist skits, boy bands, and themes of national unity and the importance of family ties.
---
This issue of the SupChina newsletter was produced by Sky Canaves, Lucas Niewenhuis, and Jiayun Feng. More China stories worth your time are curated below, with the most important ones at the top of each section.
---
BUSINESS AND TECHNOLOGY:
Flipagram acquired by China's Toutiao / LA Times
Toutiao is a fast-growing app in China that aggregates news and social media stories using an algorithm that tailors the story selection for each user. Today, it acquired Flipagram, a Los Angeles–based app and website that allows users to easily edit videos and display them online. The deal's value was not disclosed. The acquisition will give Toutiao access to information about the U.S. social media market, while Toutiao's advanced recommendation algorithms will be applied to serve Flipagram's users. Both companies are betting that short-form video will have a much larger role online in 2017 than it did the year before.
Apple renaissance in China key for iPhone 8 success but it faces a tough road ahead / CNBC
Sales of the Apple iPhone in China are stable but not exceptional, according to recent earnings reports as interpreted by analysts. Last week, CNBC noted that for the first time since 2012, the iPhone did not earn the spot for the top-selling smartphone in China. The Oppo R9 sold more, and less expensive phones from Huawei, Oppo Electronics, Vivo, and Xiaomi became increasingly competitive, as you can read about here in The Wall Street Journal (paywall).
---
---
POLITICS AND CURRENT AFFAIRS: 
China tested new missile capable of carrying multiple nuclear warheads: report / SCMP
Following reports last week of a sighting of a new intercontinental ballistic missile called the Dongfeng-41, and further discussion of the developing technology by a Chinese air force researcher, the Washington Free Beacon obtained comments yesterday from the Pentagon confirming a test of a similar missile in western China. While the capability of the new Dongfeng-5C to carry 10 nuclear warheads simultaneously is remarkable, China's overall policy on nuclear weaponry is relatively restrained. As Foreign Policy notes (paywall), China has long been content to maintain a modest stock of about 200 warheads (compared with the thousands in the American and Russian arsenals), and has always maintained an unconditional no-first-strike policy.
Philippines' Duterte asks China to patrol piracy-plagued waters / Reuters
Capitalizing on his country's new alignment with China, Philippine president Rodrigo Duterte told "newly promoted army generals" that he had requested help from Beijing to battle Abu Sayyaf, a pirate group operating in the Sulu Sea between Malaysia and the Philippines. The United States had conducted joint exercises with both Southeast Asian nations last year, but since the Philippines' turn away from the U.S. — a major theme in 2016, and a continuing theme this year — Duterte has started to go to China first for requests such as these.
---
---
SOCIETY AND CULTURE:
Visitor mauled to death by tiger in Ningbo zoo in China / BBC
A man was mauled to death by a tiger at a zoo in Ningbo in eastern China's Zhejiang Province on Sunday afternoon. A local tourism authority said the victim had intended to avoid buying a ticket by climbing over the zoo's wall but ended up in the tiger enclosure. Shortly after the man's death, the tiger was shot dead by a special forces unit from the Ningbo police. On Chinese social media, the tragedy triggered a wave of mourning — for the tiger, not for the man. "The man himself was looking for death. Why should the tiger be responsible for that?" one commenter wrote (in Chinese).
UN social media posts removed in China after backlash / Voice of America
The United Nations deleted two Lunar New Year posts on refugees and poverty from its official Weibo account after drawing an onslaught of criticism from Chinese internet users. One post that was published on the eve of the holiday began, "Have you had your Lunar New Year's dinner yet? It must have been some feast!" Then the post took a sudden turn by mentioning the fact that millions of people are still struggling with starvation and living in extreme poverty. Before the removal of the two posts, negative comments flooded the UN Weibo account, criticizing the posting of inappropriate content that destroyed the festival mood. Facing criticism, Peter Dawkins, the head of the United Nations web services, told Voice of America that the controversial posts were taken down due to "the timing" of their release and stated, "We have always appreciated our Chinese audience's support for the work of the United Nations and will continue to try our best to live up to that trust."
---