What did Winnie the Pooh do wrong in China?
Images of Winnie the Pooh have been censored on Chinese social media after the circulation of memes that compared Chinese President Xi Jinping to the bear.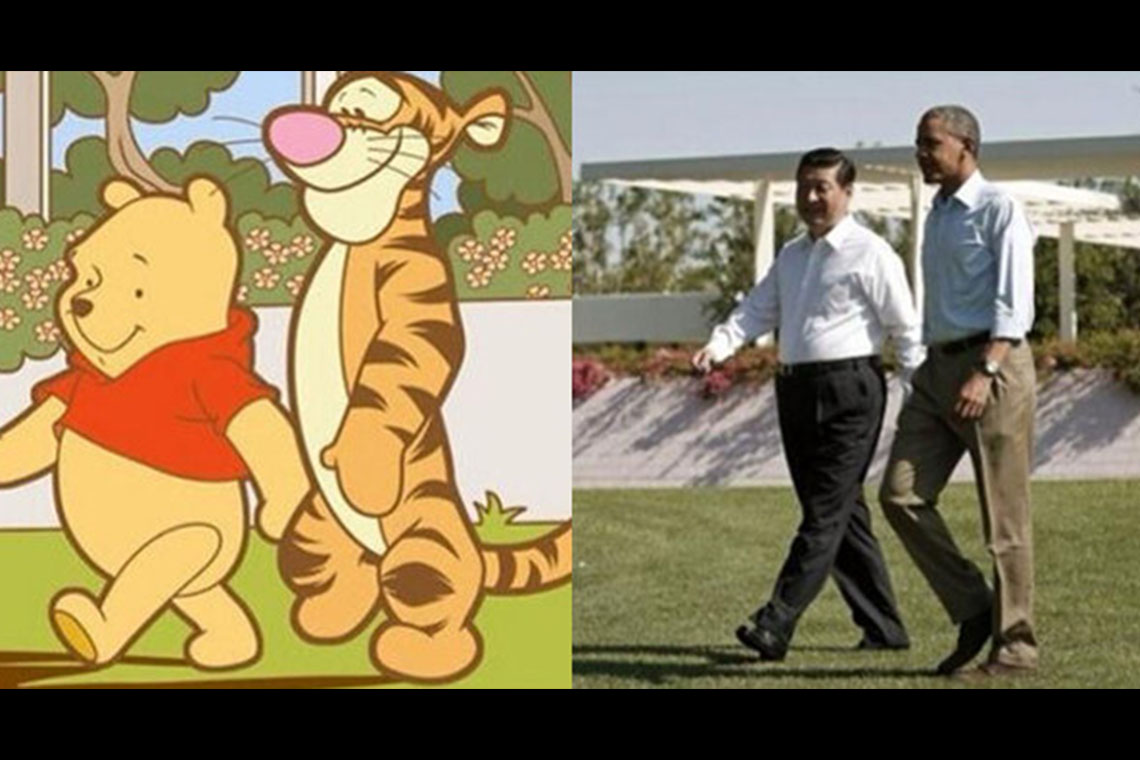 Winnie the Pooh is not welcome on Chinese social media!
Comparisons between President Xi Jinping and the bear in the popular children's books first appeared in 2013 when Xi met with U.S. President Barack Obama.
In 2014, Xi was compared to Winnie the Pooh again when he met with Japanese Prime Minister Shinzo Abe, who was pictured as Eeyore, the sad donkey.
One observer said that many online threads just "talking about the president" were being censored ahead of the 19th Party congress this fall, when leadership changes will be announced.
On the Chinese social media platform Weibo, users are banned from writing the bear's name — 小熊维尼 — in comments on posts.
Many users vented their frustration. One commenter said, "Winnie the Pooh is very cute, yet still is being 'harmonized.' The reason might be the bear looks like… The result is you can write 'Winnie the Pooh' in posts but cannot leave a comment. Isn't this fascinating!"