Meet the foreigners who translated Xi's speech – China's latest society and culture news
Society & Culture
A summary of the top news in Chinese society and culture for October 18, 2017. Part of the daily SupChina newsletter, a convenient package of China's business, political, and cultural news delivered to your inbox for free. Subscribe here.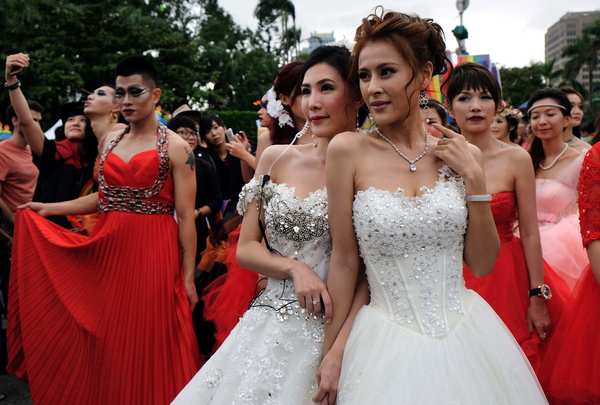 ---
Xinhua News Agency has published an article (in Chinese, with photographs) introducing the foreigners who participated in the translation of Xi's work report for the 19th Party Congress. Titled "China's development enters new era — the 19th Party Congress report in the eyes of nine foreign language experts," the article says that this was the first time that the Party had invited foreigners to translate a five-year report.
According to the article, the report — which took  Xi Jinping three and a half hours to read on October 18 — was handed to translators only 10 days in advance. By October 17, it had been translated into nine languages — English, Spanish, Arabic, Japanese, French, Russian, German, Portuguese, and Laotian.
To qualify for the translation job, experts had to be fluent in Chinese. "But that's not enough," the French expert Fu Peiji 福佩吉 said. "They should also have a deep understanding of the realities of China and some insights into the national development concept, strategy, and policy."
These language experts did not shy away from singing praises of the report and the ruling party:
"I hope people who understand China in Britain can understand the report and its content. In a very tiny way, I am doing my very best to do that." —Tao Li 桃李, British
"If China realizes its first goal in the two-stage development plan, I will live to see China become a moderately prosperous country. If the second goal of developing into a great modern socialist country is met, my two-year-old daughter and I will both see the realization of the 'Chinese Dream.'" —Fu Peiji 福佩吉, French
"By inviting foreigners to translate the report, the Party has shown a high level of confidence and transparency!" —Ye Haiya 叶海亚, South Sudanese
"The biggest change I have noticed in the past five years is environmental protection. The air quality has dramatically improved in recent years." —Shoichi Iwasaki 岩崎秀一, Japanese
"I am surprised by how strictly the Party members are disciplined." —Feng Ling 凤玲, Russian
---