Report: China to ban tattoos and 'hip-hop culture' from TV shows
Society & Culture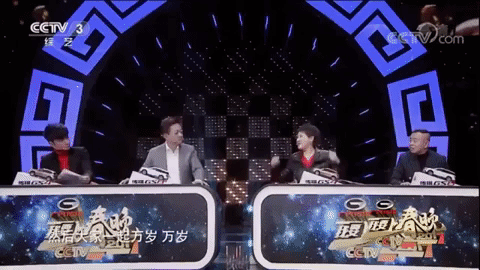 Rapper GAI on I Want to Go to the Spring Gala
---
China's top media regulator, the State Administration of Press, Publication, Radio, Film and Television of the People's Republic of China (SAPPRFT), reportedly wants new regulations that will order all TV shows to stop inviting entertainers with tattoos or using any elements from hip-hop culture, subculture (non-mainstream culture), and demotivational culture (decadent culture).
This news comes via Sina Entertainment (in Chinese), which reported that the decision was announced by Gao Changli 高长力, director of the administration's publicity department, at a departmental meeting on January 19. Gao reportedly said that radio and television stations in the country should strictly abide by four "Don't" rules when it comes to inviting guests. They are:
Never use actors who are at odds with core values of the Party and lack high moral standards.
Never use actors who are indecent, obscene, or vulgar.
Never use actors who have low ideological level and no class.
Never use actors who have stains, affairs, or moral issues.
Public opinion (in Chinese) appears divided in response to the news. "I firmly oppose tattooed artists on television. I don't have any issues with someone's personal preference, but they shouldn't be on TV shows to have a bad impact on the young generation," one internet user wrote. However, some people found the new rules ill-advised and ridiculous. One person commented, "Having tattoos means no class? Chinese culture is horrible."
Meanwhile, rumors are spreading that SAPPRFT is considering banning all Chinese hip-hop singers from appearing on television. Earlier this week, GAI 周延 (Zhōu Yán), one of most well-known rappers in China, was forced to withdraw from the latest season of I am a Singer, Hunan TV's hit singing competition show, after he made his initial performance on January 12. (Video of that performance has been deleted, but he performed this noncontroversial song.)
Unlike Chinese rappers such as Wang Hao 王昊, a.k.a. PG One, who came under fire this month for vulgar lyrics and an affair, GAI has been adjusting his style to become a mainstream artist. He made an appearance on the CCTV-backed TV show I Want to Go to the Spring Gala last month, and at prodding of judges, led the audience in a cringeworthy call-and-response of "Love live the motherland."
https://youtu.be/wR8v7n1xasA?t=10m35s
Amid official backlash against the burgeoning hip hop culture in China, songs produced by artists from Triple H 红花会 (Hóng Huā Huì), one of the most influential underground rappers' community in China, were removed from most major music streaming platforms.
Also, while unverified, there are rumblings that Chinese Students and Scholars Associations in the U.S. are being told to not feature rap performances in their Spring Festival shows:
A Chinese student in DC claims rap shows are cancelled in their CSSA spring festival gala. This is probably the instruction from China embassy, who provides fundings to CSSA. Battleground of youth subculture cleansing moves to US. pic.twitter.com/CdMkUxQqWs

— Shawn Zhang (@shawnwzhang) January 19, 2018
China's war against hip-hop may only be beginning.
PG One under fire for lyrics glorifying drugs, sex, and the pursuit of wealth