Don't talk about the constitution in China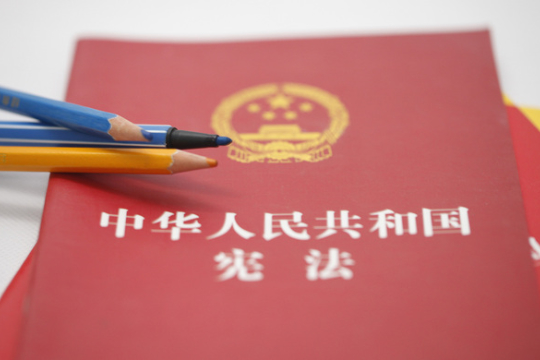 The proposed changes to the Chinese constitution that were announced over the weekend are still dominating the headlines, in China and outside. There are a number of amendments (see translation on NPC Observer), but the one attracting the most attention is, of course, the proposed removal of presidential term limits.
OPINIONS IN CHINA
CENSORSHIP
As the Chinese public grappled with the news, the censors plucked Chinese social media clean of even passing references to the planned extension of Xi's grip on power.
To read the rest of our analysis, please click through to our Access members site. If you're not a member, please join The China Project Access!
Three things
Subways: A wonderful animated gif showing "the evolution of metros in China and Taiwan, 1990 – 2020."
See snow leopards in Qinghai: Birding Beijing is arranging trips this year to the Valley of the Cats in Qinghai Province on the Tibetan Plateau, "home to probably the highest density of Snow Leopards on Earth, and an extraordinary range of wildlife including Asian Brown Bear, Tibetan Wolf, Lynx, Tibetan Fox, Tibetan Gazelle, and Blue Sheep." Independent travel is not permitted in this area, so this is a rare opportunity.
Harvard goes to Taiwan: Steven Goldstein, director of the Taiwan Studies Workshop at Harvard's Fairbank Center, reports back from the group's recent trip to Taiwan and the Mainland.