China gears up to better project its image abroad — and control its message at home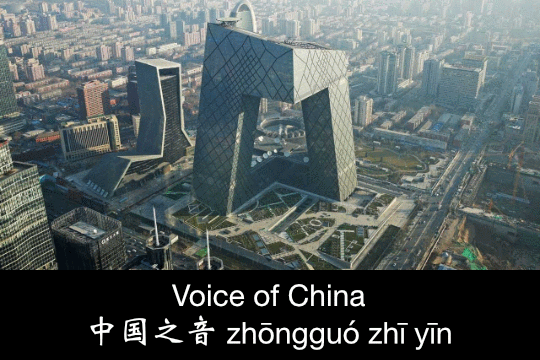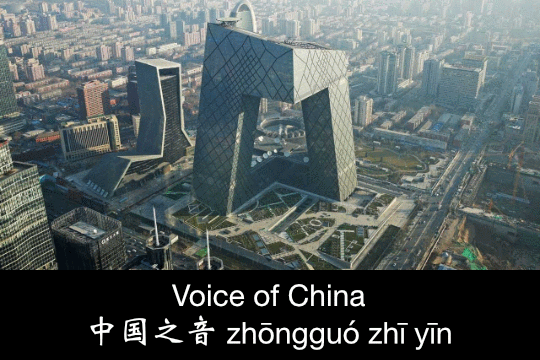 Three separate developments, all happening on the heels of a major government restructuring plan, show that the Communist Party of China is getting serious about finding its voice and making it heard.
First, it is literally publishing its voice. The Voice of China, a new merged entity of China Central Television (CCTV), China Radio International (CRI), and China National Radio (CNR), is being created, according to a notice (in Chinese) posted by Xinhua on March 21. The news was first reported by Bloomberg, which noted:
Its name mirrors the U.S.-funded outlet Voice of America, which was "started up during World War II to advance American interests."
With probably at least 14,000 employees — 10,000 from CCTV, 2,100 from CNR, and 2,000 from CRI, according to official accounts — Voice of China will be "one of the world's largest propaganda machines."
The list of official duties of the outlet, according to the notice in Chinese, starts with to "promote the Party's theories, line, principles, and policies" and ends with to "strengthen international communication and tell good China stories."
Second, media change is also happening on the domestic front:
China's publicity department has swallowed the country's top media regulator. Pang-Chieh Ho reports for The China Project that the State Administration of Press, Publication, Radio, Film and Television (SAPPRFT) is being folded directly into the Publicity Department of the Communist Party of China.
This reorganization "follows recent moves by the administration to support 'main melody films,' movies that espouse state-approved messages, and utilize their soft power to 'guide and educate the public,'" Ho notes.
And third, the shadowy United Front Work Department — a covert department responsible for increasing the Party's influence around the world — is gaining more power and responsibilities, according to another notice (in Chinese) on Xinhua.
The United Front works to co-opt groups ranging from regular non-Party members and the middle class in China to minority groups, including Tibetans and Uyghurs, as well as people in Hong Kong, Macau, and Taiwan.
The department will now "oversee the country's ethnic and religious issues as well as overseas Chinese affairs," the South China Morning Post explains.
"The party used to lead the United Front behind a veil…Under the new structure, it will no longer hide behind various government agencies," a government source told SCMP.
China's "favorable" rating remains low in countries such as Japan, South Korea, and Germany, according to a Pew study in 2017, though a Gallup survey released earlier this month showed that in the U.S., "China's favorability has increased markedly over the past two years, with a majority (53%) now having a favorable view of China for the first time since early 1989."
But a higher favorability rating is no guarantee of softer treatment. For example, Foreign Policy reports (paywall) that the U.S. Congress has introduced two bills recently, one targeting foreign propaganda — it would require outlets like the Voice of China to "file semiannual disclosures to the Federal Communications Commission (FCC) and to include conspicuous announcements informing American consumers of the foreign government funding the content" — and another targeting Confucius Institutes.
China punishes a Chinese Australian for anti-communist views
Here's something that will definitely not help with China's image abroad: A Chinese-born Australian resident, John Hugh, was denied entry to China at the Shanghai airport for apparently ideological reasons, the New York Times reports (paywall).
Hugh was born in China. He moved to Australia in 1990 and has been living there since as a permanent resident.
He was flying to Shanghai with his mother to return the ashes of his recently deceased father to the land of his birth. His mother was allowed to stay, but Hugh was turned away by Chinese officials who reportedly gave him no reason — other than "You should know" — for why he was not allowed in.
Hugh is a fierce critic of the Communist Party of China (CPC), and founded the Embrace Australian Values Alliance, an organization that promotes values ranging from standard Western-liberal democratic to stridently nationalistic in opposition of the CPC.
The incident shows that "Chinese officials are paying close attention to Australia's intensifying debate about China's influence, and that despite increased scrutiny, they believe they can accept or reject members of the Chinese diaspora as they please," the Times says.
David Brophy, a scholar who wrote a critical review worth reading of a controversial book on Chinese influence in Australia that quoted Hugh extensively, told the Times, "It's deplorable that John Hugh was prevented from entering China, particularly if this was punishment for his political activity in Australia."
Meanwhile, dissidents and rights activists at home and abroad are facing a new wave of pressure:
Yang Jianli, an exiled U.S.-based dissident, was repeatedly interrupted by a Chinese diplomat during his speech at the UN Human Rights Council in Geneva, Switzerland, the Guardian reports.
Fu Zhenghua, as the new head of the Ministry of Justice, is likely to continue his self-described "heavy fist" approach to handling human rights lawyers in China, advocates told Reuters.
The latest-and-greatest surveillance tech, which is being developed with investment from the Chinese government, of course, is voice recognition, Quartz reports.