Graduate student's suicide raises questions about the professor-student power dynamic on Chinese campuses
Society & Culture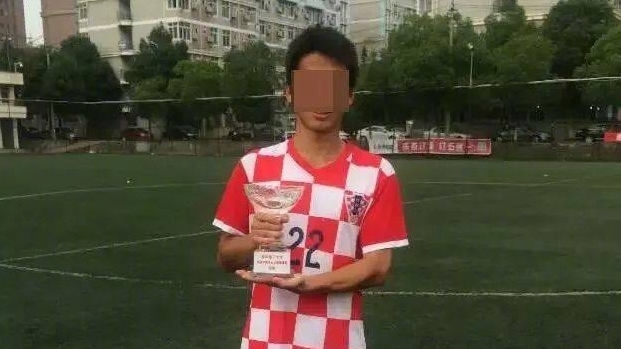 The suicide of a graduate student at the Wuhan University of Technology's School of Automation two weeks ago has sparked a discussion online about the relationship between mentors and mentees at Chinese universities.
Tao Chongyuan 陶崇园, a graduate student at Wuhan University of Technology's School of Automation, jumped off the sixth floor of his dormitory building on March 26, reportedly after being mentally abused by his supervisor, Professor Wang Pan 王攀.
Tao's sister, a doctor at the Huazhong University of Science and Technology (HUST), wrote on her Weibo account that her brother was coerced into assisting Wang with his personal affairs; under the request of Wang, Tao went to Wang's apartment at night to prepare meals for him and do his laundry.
Wang allegedly applied for scholarships on behalf of Tao, who was obliged to "voluntarily" donate the fund in part or in full to Wang's research institute. When Tao decided to apply for Ph.D. programs abroad and look for off-campus jobs, Wang threatened to expel him from the institute and prevent him from receiving a degree from the university.
Tao Chongyuan confesses to a friend over QQ that Wang gave him a scholarship and asked him to donate it back to Wang's research institute.
Based on the screenshots of the chat history between Tao and Wang, the student more than once told Wang, "Father, I will always love you," as the professor — who addressed Tao as "son" — requested.
"I can no longer tolerate this. I don't know how to escape from Wang Pan," Tao wrote to his mother, in what turned out to be his final words, before he jumped to his death.
Internet users on Douban have speculated that sexual misbehavior is involved, though Tao's sister, in an interview with BBC Chinese, said she was unsure whether this was true.
In a statement written by Wang issued on March 28, he characterizes the abnormal behavior with his student as "a special language system." Wang writes: "We both find the disciple model used among traditional Chinese scholars and the Cambridge University's undergraduate tutorial system meritorious. Therefore, we decided to have face-to-face 30-minute conversations every night talking about academics, personal experience, feelings, etc. When [Tao] asked how he should explain this to his family, we decided to respond [to his family] that he has been 'doing housework for Professor Wang.' In fact, my household is very frugal and we don't even have much housework to do."
Wang continues: "Our conversations over the internet were not always literal. Sometimes we use sharp language as small psychological quizzes; sometimes a careless statement contains a keyword. After our conversations, we would do a post-game analysis. I have a basic view: One needs to find or create small surprises every day, or life would be boring otherwise. [Tao] agrees deeply with my view." Wang says that depression was the direct cause of Tao's death.
Tao isn't the first Chinese graduate student to commit suicide after alleged mistreatment from a supervisor. On December 29, Yang Baode 杨宝德, a Ph.D. candidate at Xi'an Jiaotong University, drowned herself after being psychologically abused by Zhou Yun 周筠, her doctorate supervisor. "Since I was transferred to my current supervisor, I've been living in profound agony every single day," Yang wrote in her suicide note.
According to The Paper, Wuhan University of Technology began investigating the incident on March 31. On April 4, alumni of WUT drafted an open letter calling for justice. The letter asks the university to guarantee transparency in the investigation, promise not to silence students, apologize to Tao's family, and transfer the case to the police when necessary. The document was collaboratively authored on Shimo Docs, a platform similar to Google Docs. During Beijing's crackdown of migrant workers in November 2017, netizens used the platform to offer assistance to evicted victims (that link is no longer visible to the public for unknown reasons).
Students have expressed dissatisfaction toward the school's administration on the university's Tieba forum, the Chinese counterpart of Reddit. Some students organized an event on campus to commemorate Tao, but the university allegedly stopped the memorial, labeling it an act of illegal assembly. One student questioned, "Why is the commemoration an act of illegal assembly, while plaza dancing isn't?"
Despite pressure from the university, students gathered at Wang Pan's classroom on April 4 — as a small form of protest — before being informed that the professor had taken the day off for "health reasons."
There's a slight twist to this story. Tao's sister issued an apology on Weibo on April 4 (screenshot above) — saying she was sorry for the "adverse effects" brought to Professor Wang and the damage done to the school's reputation — but the post was deleted afterward.
The Communist Youth League made remarks on April 5 under a Zhihu question with 690,000 views. "We share the same concerns with everybody else. However, before sufficient information has been disclosed and the exact situation has been sorted out, we cannot comment on this [particular issue]. Meanwhile, though we remain 'silent' for now, it does not mean that we'll neglect to take actions. We hope everyone knows and understands this." Another question on Zhihu, 'Do you think the occurrence of Tao Chongyuan of WUT will never be settled?,' has been viewed more than 2 million times.
Zi Guang Ge 紫光阁, a Party-owned publication, published an article on Weibo on the same day, calling upon a healthier student-teacher relationship. "The supervisor-student relationship in Chinese universities seems neither equal nor healthy: The supervisor often has absolute power over the student, so that some have violated students' legal rights; meanwhile, there is not a convenient channel for students to defend their own rights. Although they are allowed to change their supervisors, only few have taken such measures because of their relationship with supervisors."
In another recent event, Luo Xixi 罗茜茜, a former Ph.D. student at Beihang University, accused Professor Chen Xiaowu 陈小武 of sexually harassing her in 2004. She said in a blog post that she was inspired by the #MeToo movement.
Chinese education expert Xiong Bingqi 熊丙奇 told BBC Chinese that while universities need to give teachers sufficient power, they also have to confine the authority of supervisors to avoid any potential abuse. Xiong points out that when students are mistreated, they often have to rely on the media to defend their rights; however, self-governing student leadership bodies should be involved in the administration, supervision, and assessment of events on college campuses.