U.S. Embassy bashes Chinese 'political correctness' on Weibo, sending the Chinese internet into a frenzy
Society & Culture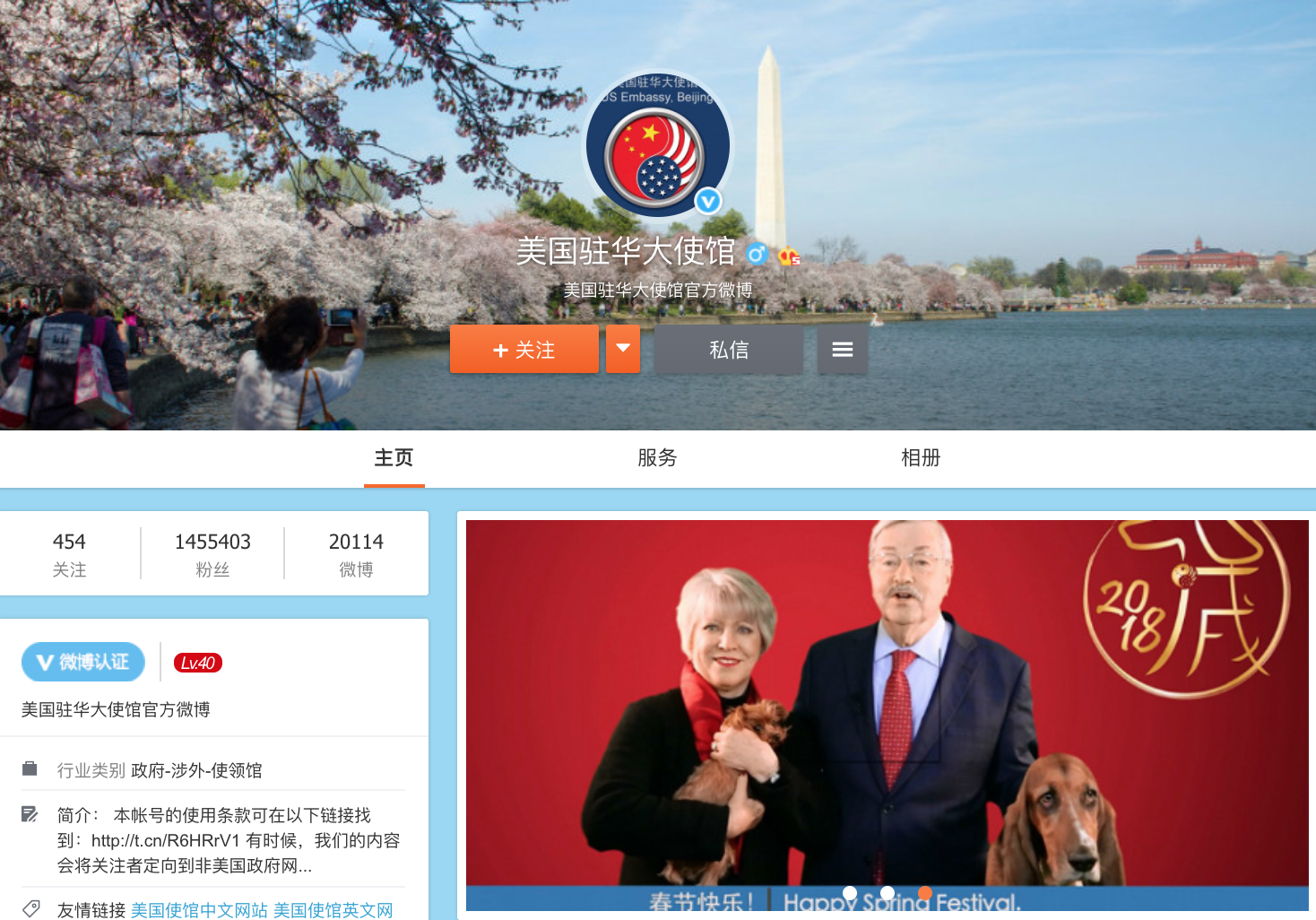 The U.S. Embassy in China has ignited a firestorm on Chinese social media after it posted a provocative statement (in Chinese) on its official Weibo account, lashing out against the Chinese government for imposing "political correctness" on U.S. airlines and citizens.
The debate-triggering Weibo post published by the U.S. Embassy on May 7 is a Chinese translation of an official statement from the White House press secretary, which was issued on May 5 on the U.S. government's website. The statement is partly a direct rebuttal to a notice sent by the Chinese Civil Aviation Administration on April 25, which demands that some American air carriers change how "Taiwan," "Hong Kong," and "Macao" are listed on their websites, but it also goes further by lambasting the Chinese Communist Party for its "internal Internet repression" and its attempts to export its "political correctness" to the rest of the world.
"This is Orwellian nonsense and part of a growing trend by the Chinese Communist Party to impose its political views on American citizens and private companies," the statement reads. "The United States strongly objects to China's attempts to compel private firms to use specific language of a political nature in their publicly available content."
The embassy's Weibo account is usually a fairly "harmonious" stream of innocuous posts about local news and global affairs, and it rarely attracts Weibo users' attention. But this statement has created a buzz big enough for Weibo's internal censorship machine to kick into gear. Weibo seems to have scrubbed comments that questioned the legitimacy of Chinese "political correctness," leaving more than 28,000 comments (in Chinese) advocating that foreign companies be forced to show support for the One China policy.
"You need to comply with our rules if you want to do business here," the most upvoted comment reads. "If you can't, just get out of here."
Weibo has now switched off sharing and forwarding for the U.S. Embassy post: Attempt to do either, and a message pops up saying that some part in the post "violates relevant regulations and Weibo rules."
However, the post itself has not been censored yet and is still accessible. "This is the most badass Weibo post I've ever seen. Will it be censored eventually? Will the account be deleted? I can't wait to see," a now-censored comment reads. And below are some remarks that still exist on the internet:
"Sina couldn't censor this post, so it disabled the sharing function. I can imagine the censorship department scratching their heads over this."
"This is the most badass post on Weibo. I can't believe it didn't get censored. If I were the one who posted it, my account would be purged already and I would be drinking tea with the police right now."
"I'm living for this moment."