China Unsolved: The Black Dahlia of Nanjing
China's closest equivalent to the infamous Los Angeles Black Dahlia case (in circumstances, if not notoriety) has sparked much detective work among industrious netizens.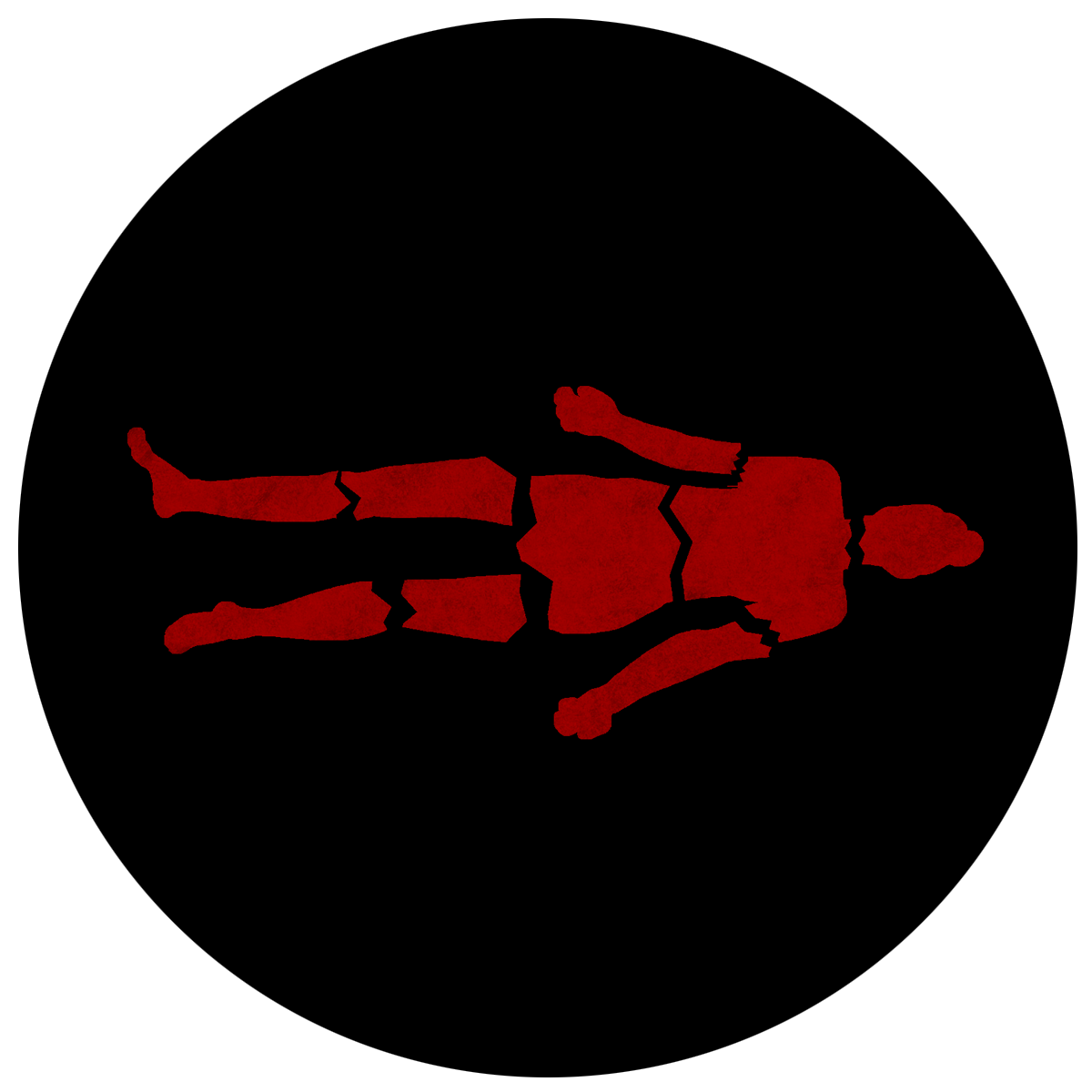 China Unsolved is a SupChina weekly series profiling China's most notorious unsolved mysteries.
More than 20 years later, police still claim to have no idea what happened to 19-year-old Diao Aiqing, whose body was chopped into more than 2,000 pieces and distributed around her Nanjing campus.
Images by Katie Morton
It's an urban myth known to practically every native of Nanjing, and many more besides — though in this case, the tale is true. On a winter's morning following heavy snowfall, a young street-cleaner came across a parcel of freshly butchered meat in the melting frost. But after taking it home to clean, the woman was shocked to discovered, among the dozens of juicy cuts, a set of human fingers.
The first of what would eventually total over 2,000 pieces of a carefully dissected female body was discovered on January 20, 1996, in the former southern capital of Nanjing. Police said they had been carefully placed in plastic sacks or wrapped in blankets, scattered in locations around the city's namesake university.
Identifying the victim as 19-year-old student Diao Aiqing 刁爱青 was a grim task. Diao had been just three months into her freshman year at the Adult Education College of Nanjing University when she'd gone missing. Her family finally learned of her sudden disappearance when police showed up at their door over a week later. Relatives were only able to identify what remained of the teenager from a mole "the size of a mung bean" on her right cheek.
Police were at a loss about what had happened in those nine days since Diao had angrily left her dorm, saying she was going for a walk. She'd argued with her roommates over a petty infraction that university administrators had chosen to collectively punish the dorm for, but Diao's fellow students had no serious motive nor explanation for how or why she would meet such a gruesome demise. And the remains, such were their piecemeal state, offered few clues.
The China Vibe.
Subscribe to The China Vibe, our society and culture newsletter, to get a free weekly roundup of the most interesting stories from China.
Still, the manner of disposal offered its own key lead: The body had been sliced up and dismembered in such a careful, professional manner that, investigators believed, such dispatch could only have been the work of someone who knew what they were doing, a person with intimate practical knowledge of anatomy: a butcher, perhaps, or surgeon. But there was something else, too, that the public wasn't initially told about: Many of the body parts and organs, including Diao's head, had been cooked for several days — an effort to destroy forensic evidence, perhaps, or did it indicate a more ghoulish agenda?
Dai had sported a modest, boyish haircut and was wearing a red jacket when she went missing, publicized in a portrait first shown in the Yangtze Evening News, and it didn't take long for rumors to spread. Panicked, some feared believed that a maniac was on the loose, one with a penchant for short-haired females wearing red.
Adding to this propaganda problem, the police had a major national case on their hands — yet barely any information about the victim to build an investigation.
Diao Aiqing had reportedly been shy to the point of isolation; she'd come from a family of modest means in rural Jiangsu, and had struggled to qualify for the placement. Moreover, the young woman had barely spent 100 days in the city, making few proper acquaintances. No one seemed to know much about who she really was. Diao had told fellow students she'd intended to take a stroll, and had likely gone off-campus; it was difficult to imagine such an unassuming woman could have been killed in a strange city for personal reasons.
Then there was the mystery of the "meat packages." In the initial months, the investigation focused on the killer's professionalism, the care taken in  dismemberment. But none of these promising possibilities seemed to bear any fruit. There were certainly suspects — for a while, one medical student was widely reckoned to be the culprit — but never enough evidence. The "Nanjing 1-19 Incident" or "1-19 Dismemberment Case," as it was officially known, would eventually involve both local and provincial security departments, as well as the Nanjing University Community Committee, a situation that may have hindered the sharing of information as much as helped gather it.
At the time, China's police were (and remain) some years behind in most modern training in forensic science, or approaches to criminal pathology. After all, the U.S. Combined DNA Index System only became fully operational in 1998 (and remains problematic two decades later). But if the authorities could not provide a satisfactory solution to such an atrocity, the case would damage more than just reputation and careers.
Once they'd discounted medical and abattoir workers, police remained at a loss though. Following five days of  emotional appeals, Diao's family were persuaded to leave the city and return home. The university reimbursed Diao's tuition fees; after three months, the task force who'd assured the family of a swift and just solution was quietly dissolved; news of the case vanished from the local press. But the search went on, eventually migrating to the internet and underground corners of Chinese publishing — pamphlets or counterfeit books, often sold on blankets outside stations and markets, detailing political scandals, banned translations, and sensational true crimes.
China's closest equivalent to the infamous Los Angeles Black Dahlia case (in circumstances, if not notoriety) has sparked much detective work among industrious netizens. And 12 years after the murder, one of its most tenacious sleuths finally claimed to offer a solution to the case, if not the actual perpetrator.
On a BBS (which are pre-Weibo bulletin boards) in June 2008, blogger @黑弥撒 ("Black Mass") claimed that key clues likely lay in Diao's habit of taking walks. Diao, he argued, was a lonely person. Yet despite her sense of solitude, she "must have had some hobbies." The routes she was known to take, outside the campus gates, were lined with unlicensed makeshifts stalls, some selling bootleg foreign films and CDs, items that might have interested a young naïf like Diao.
"Many people have a misunderstanding that people who listen to rock or heavy metal…must be extrovert and their clothing bizarre. Actually, people who listen to this music are exactly those most introverted," the blogger argued. Black Mass then suggested a possible narrative: An isolated Diao, drawn by such music, befriended one of the stall owners: someone local, handsome, educated but similarly withdrawn, moody and apparently murderous.  A secret relationship began, which ultimately drew Diao into her fatal encounter. Afterward, the killer "atoned" for their crime by disposing of the body in a ritualistic manner, thus "claiming her soul to keep."
The post proved a sensation — with Nanjing's Finest particularly keen to track down and interview the enterprising writer, perhaps suspecting the blogger's "theory" may be an OJ-style confession. For a family desperate for answers, it seemed like a glimmer of hope: After all, to this day, Diao's parents have never been allowed  access to their daughter's body, let alone bury her remains; they remain in police custody. But the BBS post proved another dead end: although Black Mass's posts and QQ accounts were soon deleted, authorities said the blogger had been identified as a 26-year-old local law student, a child when Diao went missing.
In 2013, another grim discovery drew comparisons to the Nanjing case: The chopped-up remains of a woman found on an island near Shenzhen. Police were able to identify the victim from the identity code on a silicone breast implant as belonging to Xiao Qing, a young model who'd been on her way to Hong Kong to meet her boyfriend. Her "black cab" driver, a gambling addict who eventually confessed to her rape and murder, claimed that he'd become enraged when she told him of her weekend plans, mainly because he was "heavily in debt." Some wondered if a similar fate had befallen the unwitting student at Nanjing — had she trusted the wrong person to drive her home? Or was she going to meet someone on her regular walks, and paid a bitter price for her privacy?
In January 2016, to mark the 20th anniversary, Diao Aiqing's sister paid a visit to the city's local public security department to petition the status of the case. Nanjing Gulou district authorities told her the murder was still "under investigation," and that police would "pay attention" to any "analysis and conjecture…as long as the reasoning process is logical." Moreover, although China's Criminal Law stipulates a 20-year statute on prosecuting serious cases, authorities assured the family and public that the gravity and nature of the 1.19 case would waive such formalities. The case remains open, with Nanjing police saying they will "never give up."
Archive | Previously: The Boy in the Red Dress