China's search for a new sports star — and one famous sporting father's ambitions for his 8-year-old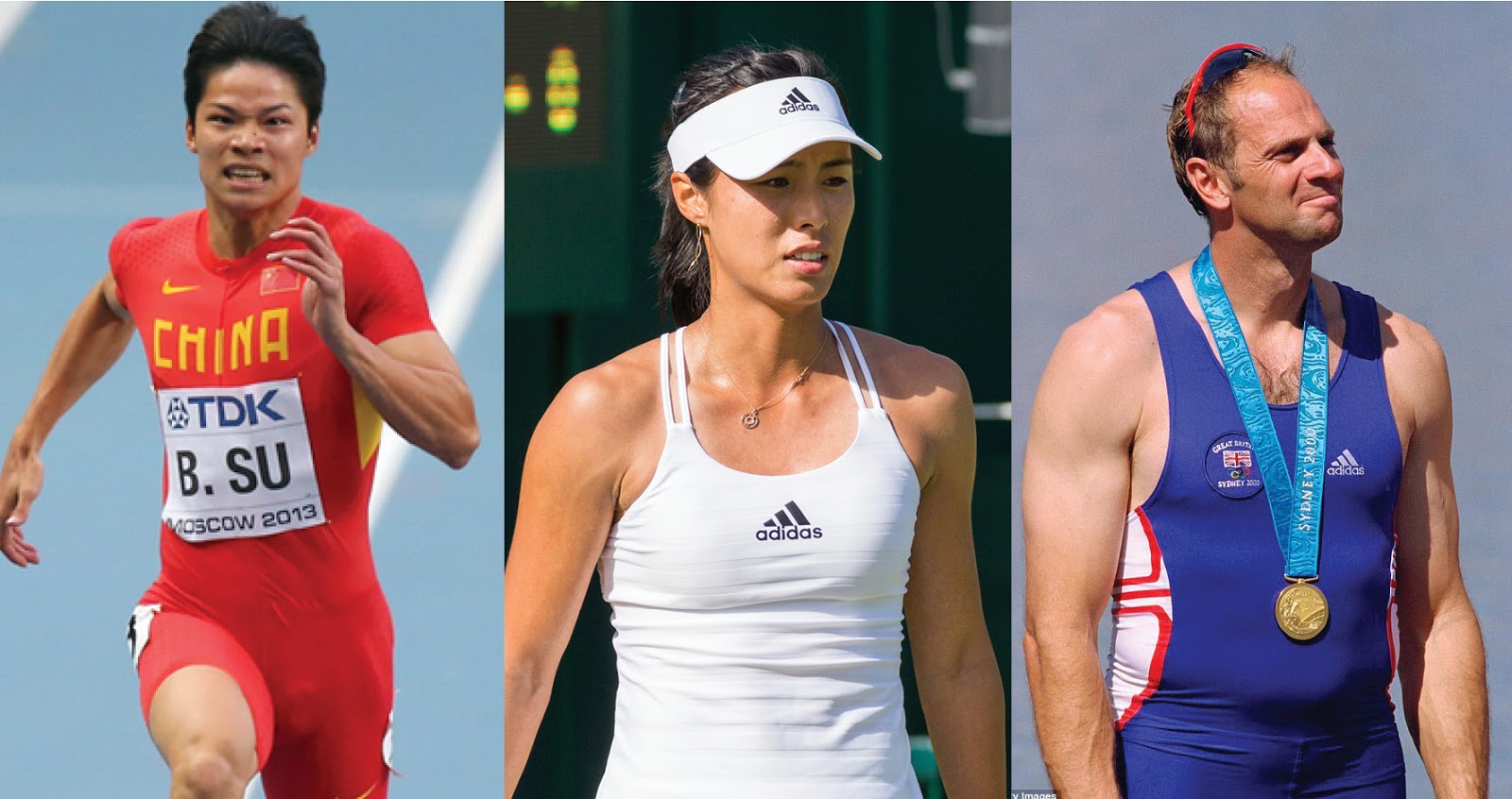 The China Sports Column is a SupChina weekly feature in which China Sports Insider Mark Dreyer looks at the week that was in the China sports world.
---
China needs a new global sports star in a hurry.
Yao Ming 姚明 and Li Na 李娜 — both comfortably retired — are still by far the two most recognizable Chinese stars around the world. Badminton shuttler Lin Dan 林丹 is still pretty handy , but he's turning 35 this year and it would take a revival of epic proportions if he's still around to fight for Olympic gold in Tokyo two years from now.
No one else really comes close, which is why state media has been so keen to build up sprinter Su Bingtian's 苏炳添 credentials as the heir apparent, despite a career that's yet to truly become elite. Su won silver in the 60 meters at the World Indoor Championships earlier this year, but indoor competition is the equivalent of five-a-side soccer: it's nice to do well, but you're only going to put it on your CV if there's nothing else there.
This hype goes some way to explaining how Su was frontpage news this week despite finishing fourth in a race in Eugene, Oregon. In fairness, he crossed the line in a time of 9.90 seconds, although the strong tailwind meant that it won't be registered as a personal best. Su has made impressive strides over the past few years, but he's already 28 and there's no sign of him becoming a world beater anytime soon: his best legal time this year over 100 meters — 10.05 in Shanghai — is the 17th best time of the season.
I'm don't mean to pick on Su unnecessarily, but the praise he's received for finishing halfway down the field only serves to emphasize the continued dearth of genuine stars in the post-Yao/Li era.
~
Speaking of stars, an eight-year-old by the name of Liu Yujie 刘宇婕 made the headlines this week after featuring in the pro-am competition ahead of the Beijing Ladies Classic, an event on the CLPGA Tour.
There are two reasons for this. In additional to already winning several age-group tournaments both in China and internationally, Liu is descended from greatness: her father is former world and Olympic table tennis champion Liu Guoliang 刘国梁, who was controversially sacked as national team coach last year, sparking tournament walkouts by three of China's best players.
Liu Sr. knows all about up-and-coming sports stars, and apparently believes his daughter is "destined for greatness," but decided, to his credit, that the table tennis world would prove too difficult for her since she would always be in his shadow. However, despite this appearance of being a loving, protective parent, it seems he has simply transferred all his tiger parenting into the world of golf.
Not content with nicknaming his daughter Yingying (赢赢, literally "winning"), Liu says he hopes Yujie can become a world top 10 golfer and the next Feng Shanshan 冯珊珊. That's the same Feng Shanshan who last year topped the world rankings and has won multiple LPGA titles, including a major.
And then, naturally, this:
"Of course, I really wish that one day my daughter could be an Olympic gold medalist, bringing honor to China."
He goes on to say that joining the U.S.-based LPGA Tour will be the "first stop" of his daughter's career, neglecting to mention that just a tiny fraction of professional golfers ever make it to the LPGA, let alone amateur ones.
China is littered with very promising junior golfers who have either burnt out or failed to make it at the highest level. Remember, for example, when 14-year-old Guan Tianlang 关天朗 made the cut at the Masters in 2013? He's still playing and is currently at the University of Arizona, but hasn't shown any indication that a glittering pro career awaits.
But across all sports, child prodigies very rarely make it to the top — Tiger Woods is the exception, not the rule — and domineering parents usually do far more harm than good.
I hope I'm proved wrong.
~
One Chinese athlete who's has a good week is tennis player Wang Qiang 王蔷, who began with a straight sets win over ninth seed Venus Williams at the French Open and followed it up with a 6-1, 6-1 demolition of world No. 35 Petra Martic to reach the third round — her best ever result in a Grand Slam.
Wang's portion of the draw has opened up, meaning that she now faces the lower-ranked Yulia Putintseva for a place in the fourth round, though her five other compatriots have all been knocked out already – a far cry from when Li Na won the title in Paris just seven years ago.
But with four Chinese women in the Top 100, plus another seven in the Top 200, at least there are promising signs for the future – unlike the men, who yet again failed to get anyone into the main singles draw.
When it comes to sports success in China, it's all about the women
~
China's Olympic prowess is well known — topping the 2008 medal table with 48 gold medals and finishing in the top three in each of the past five Summer Games — but one sport in which China has failed to shine is rowing, winning a sole gold medal in the women's quadruple sculls in 2008.
The country aims to change that with the hiring of Sir Steve Redgrave, who is arguably the greatest rower of all-time, having won gold medals at an incredible five consecutive Olympics. Redgrave, in what he himself admitted was a "totally unexpected" appointment, has been named China's first-ever high-level performance director, a role in which he will seek to train Chinese coaches, rather than work with the athletes directly.
China has hired top foreign coaches in the past across a variety of sports with mixed results. Some have been allowed to flourish and transfer their ideas to receptive Chinese athletes, though others have grown frustrated by the inflexibility and ignorance of bureaucrats.
It remains to be seen whether Redgrave will be given the freedom to develop and introduce an entirely new system — or whether he even has enough time to help achieve China's ambitious target of "two to three gold medals" just two years from now at the Tokyo Olympics — but if not, he'll likely just become the latest in a long line of highly paid foreign fall guys.
---
The China Sports Column runs every Friday on SupChina. Follow Mark Dreyer @DreyerChina