Chinese adoptees and their stories: Q&A with Melissa Ludtke
Society & Culture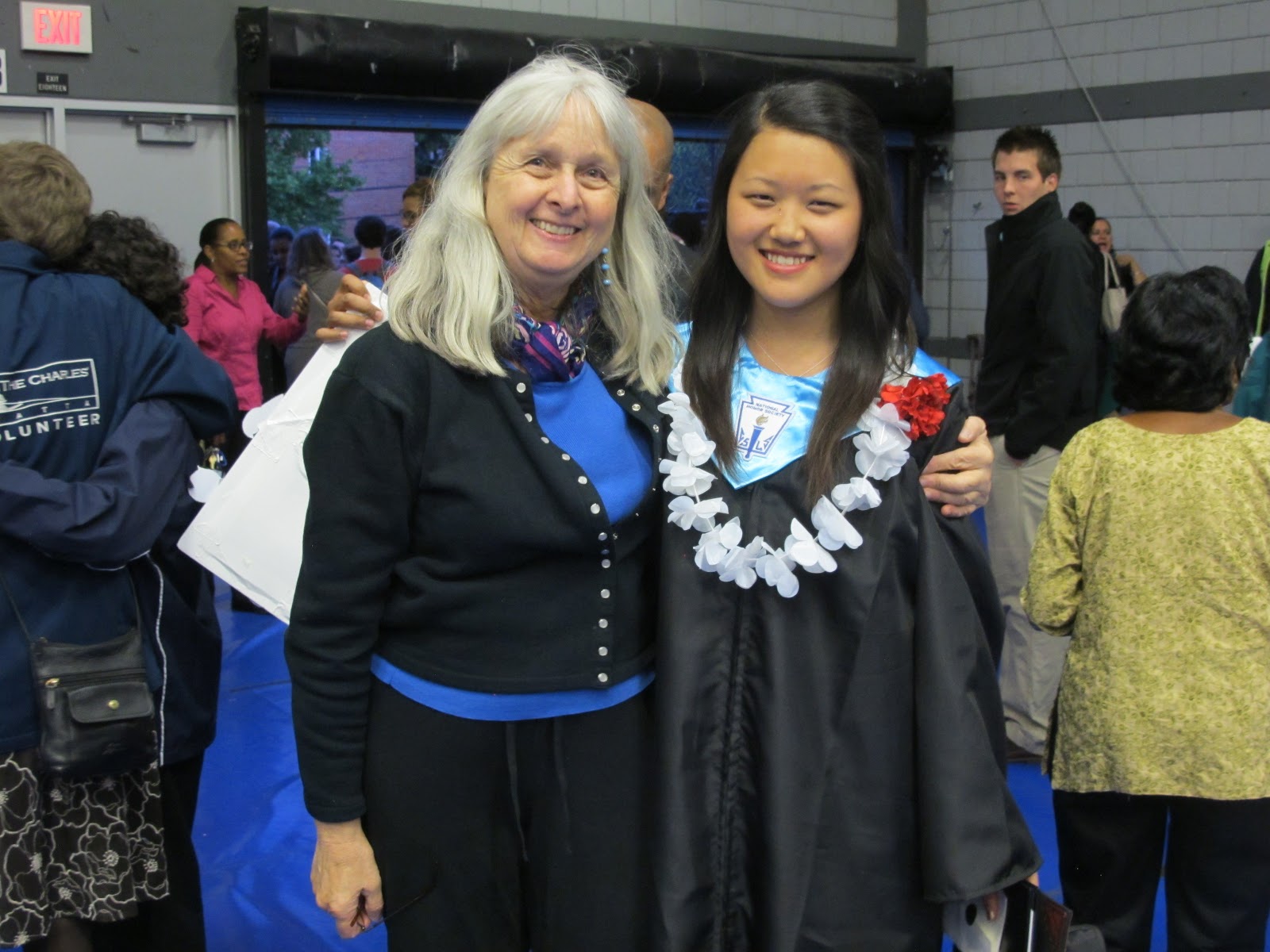 Melissa Ludtke is a journalist and educator who adopted a daughter from China in 1997 named Maya. Together they have created Touching Home in China, a series of free educational resources aimed not just at adoptees, but at anyone looking for learning materials and lesson plans about Chinese culture in an age of globalization.
Melissa answered some questions from SupChina by email. Below is an abridged transcript of our exchange.
How did you first become aware of or become involved with Chinese adoptees, and can you tell briefly the story of your own adopted daughter?
In the mid-1990s, I wrote a book called On Our Own: Unmarried Motherhood in America. In it, I wrote about my own decision-making about whether to become an unmarried mother, so having or adopting a child was much on my mind. As a correspondent for Time magazine, I'd also reported and written extensively on children and family issues, with a focus on girls and women's lives, and so the first book combined deep reporting from my professional life in tandem with own personal exploration of this possibility.
One afternoon, after I had finished the book, a close friend asked me if I'd made a decision to not become a mother. The question startled me since I'd put to the side my efforts to try through pregnancy to have a baby. I had just turned 45. When I told my friend that I had not decided to not be a mother, she went into her house and came out with a name and phone number on a piece of paper: Rose Lewis, a TV producer about my age, also single, who'd just returned from China where she'd adopted a daughter.
That night I called Rose. We spoke for several hours. And the next morning I went to an adoption agency and signed up to begin the process that would end with me holding Chang Yulu, who I named Maya, on June 5, 1997.
From that moment on, my life and hers became intricately woven into the huge Families with Children from China (FCC) community that had formed as a resource and support network for those who had adopted children from China. At that time, nearly all of the babies who had been adopted were daughters. It wasn't long before I was serving on the board of Families with Children from China New England (FCC-NE). I stayed on the board for 15 years, and for seven of those years I edited the FCC-NE's journal, called China Connection. Each issue focused its opening section on a single topic of concern or interest to our families, and then its remaining 40 or so pages was a compendium of information helpful to our lives as transracial families brought together through transnational adoption.
How have you and Maya approached her grounding in Chinese culture and heritage?
Maya and I found many ways to stay deeply connected with Chinese culture and the Chinese adoptive community through the years:
Active engagement with FCC-NE — attending workshops about adoption, Chinese New Year celebrations, and just spur of the moment get-togethers.
Gathering twice a year with Maya's adoption group, with whom we've traveled in China.
Joining a local group of a dozen other families to hire a native-speaking Chinese teacher for our daughters during their primary school years.
Attending Chinese culture camps each summer.
Taking Chinese culture and dances classes at the Greater Boston Chinese Cultural Association and performing in the association's Chinese dance troupe.
Studying Mandarin at public high school.
What is Touching Home in China?
Touching Home in China is a multimedia storytelling and educational project that Maya and I launched about her journey "home," when, as a teenager, she got to know girls with whom she might have grown up with in Xiaxi Town had she not been given up by her birth family as part of China's one-child policy. Maya and I have done joint presentations about this project, including an evening event at the Museum of Chinese in America and workshops at schools and educator conferences. Maya shares insights about how this visit reshaped her sense of personal identity as I describe what our stories reveal about girls' and women's lives in rural China.
The stories are deeply personal. For example, the stories of my adoption of Maya and the adoption of another girl named Jennie are told in Abandoned Baby. It includes a video that shows the girls in their orphanage cribs on the day we met our babies for the first time.
Who is the target audience and what do you hope the educational program achieves?
Target audience is teachers, curriculum directors, students, and families — and, of course, adoptees from China and their families.
Touching Home in China has stories, lesson plans, and resources that speak in comprehensive ways to urgent issues of multicultural identity, immigration, gender, globalization, and America's relationship with China. The lessons and materials explore these through the lives of real girls and women.
Age-level instructions and resource materials are provided for students from middle school through the early years of college. Our six core stories offer students a unique perspective on contemporary life in China since they are told through the cross-cultural experiences of eight girls, each of whom was born in rural towns in China's Jiangsu Province. The two adoptees came to America as nine-month old babies in June 1997; they are longtime friends. The six Chinese girls grew up in the same two rural towns where the American girls were abandoned as infants during the one-child policy era in China.
Who are the other journalists involved in the project?
Jocelyn Ford, who was Marketplace Beijing bureau chief for more than a decade, had just left that job to shoot and produce her first documentary film, Nowhere to Call Home, about a widowed migrant Tibetan farmer who comes to live with her son in Beijing. We met at around that time and she got involved.
The other filmmaker is Julie Mallozzi, whose film Once Removed explores her mother's family roots in China.
Aside from the Touching Home in China website, where are you on the net?
We have a Facebook community that has grown to more than 3,000 members, a Twitter feed, a YouTube Channel, and to pay for all of this to happen, we crowdsource funding from Indiegogo. (We also apply for other grants.)
In October, we're launching a print edition of Touching Home in China.
Also see: