South Korea calls out Chinese TV producers for frequent plagiarism
Society & Culture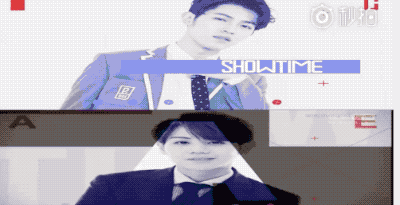 It's no secret that TV producers in China love stealing ideas from their South Korean counterparts. From time to time, the copying results in a scandal. And sometimes, the copying across the industry becomes so blatant and shameless that the practice has to be publicly called out.
On October 7, South Korean newspaper JoongAng Daily published an article listing all the Chinese shows that have faced plagiarism claims filed by Koreans. The paper urged the government to protect intellectual property rights in the field of television.
According to the report, from 2014 to 2018, China has trotted out 34 reality shows that bear resemblances to Korean programs. The forms of plagiarism range from copying graphic designs to ripping off formats. While three of the shows have reached agreements with the creators of the originals, the vast majority of the shows never responded to the claims and face no serious consequences for infringement.
Earlier this year, the Format Recognition and Protection Association (FRAPA), an international organization dedicated to protecting television formats as intellectual property, backed allegations by the Korean company CJ, which claimed that Idol Producer, a 2017 talent show produced by iQiyi, one of the most popular video-streaming platforms in China, infringed upon the copyright of Produce 101, which launched two years ago.
Variety reports that at a television conference in Cannes, after the Korean company presented a video compilation displaying the two shows side by side on screen, the FRAPA co-chairman said: "For me as a 30-year formats veteran, this is almost physically painful to watch, because it is, as you say, not just something that is accidentally similar; it is almost identical. It is almost hilarious, I would say."
In an attempt to solve the issue, in February, South Korea passed two laws concerning the nation's TV and music industry, which encourage professionals in these two fields to report infringement issues to the Ministry of Foreign Affairs when another country is involved. While the Korean lawmakers didn't specify what country they were alluding to, many in Chinese media interpreted the move as a tough policy targeting China.