Q&A: Janet Yang on Asian representation in Hollywood and how COVID-19 will change the future of film
Society & Culture
Janet Yang is an award-winning Hollywood producer with deep roots in China. As one of the executive producers of the 1993 movie "The Joy Luck Club," which was the first mainstream American movie featuring an all-Asian cast, Yang has distinguished herself by advocating for Asian representation in Hollywood, as well as serving as a link to connect Chinese and American filmmakers.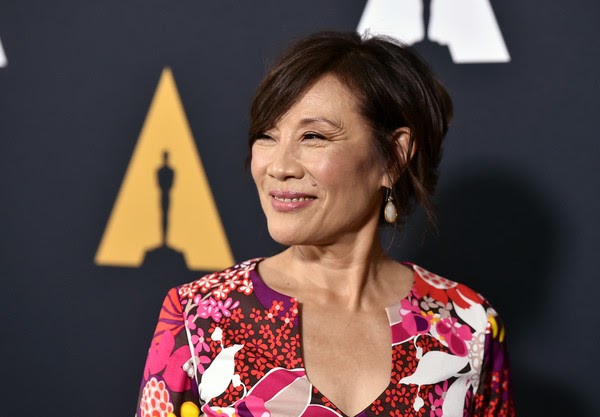 Janet Yang is an award-winning Hollywood producer with deep roots in China. As one of the executive producers of the 1993 movie The Joy Luck Club, which was the first mainstream American movie featuring an all-Asian cast, Yang has distinguished herself by advocating for Asian representation in Hollywood, as well as serving as a link to connect Chinese and American filmmakers.
Yang will speak at SupChina's fourth annual Women's Conference, which is slated to take place virtually on September 9 and 10. Buy your ticket here before they're sold out!
Prior to the conference, we recently spoke with Yang about how the pandemic has upended the global film industry, Disney's decision to debut Mulan on its streaming platform, and Asian representation in Hollywood.
---
An additional note from Yang on Mulan and the recent controversy surrounding it:
This original interview took place before Mulan started streaming — before the reviews came out, and the attendant flurry of social media posts.
As I told SupChina, a lot can happen in a week! Suddenly the movie is coming under attack for reasons that have nothing to do with the actual content but with the collaborating parties.
It's very challenging to be Asian American, particularly Chinese-American, these days. We have to prioritize and pick our battles. One minute we want to celebrate the flourishing of Asian talent on screen — a tough battle where we have just begun to make great strides. But the next, by doing so we are being called out for supporting police brutality or genocide.
These never imagined to be issues that were clustered together. I most of all lament the lack of nuanced conversation that exists today, which I think leads to greater frustration and less compassion. I really like to believe that we as a human race have more in common with one another than differences, but it seems differences are all that people are focusing on right now.
---
SupChina: With movie theaters shutting down, along with big Hollywood productions, the COVID-19 pandemic has upended the global film industry in an unprecedented way. As a veteran producer, how do you measure the impact of the coronavirus on Hollywood and the global film industry?
Yang: It has definitely catalyzed a trend that was already in motion. We have increasingly found that audiences, especially youth, do not want to have to show up at a specific place at a specific time to watch something. Their attitude is: There's always so much to watch — why not do it on your own time?
Hence we have already experienced a significant decline in the theatrical market, which was somewhat mediated by fancier, refurbished movie theaters that could justify charging you higher ticket prices by serving food and drinks in your plush, reclining seats.
Whether this trend toward home viewing is irreversible remains to be seen, but my guess is that we will never go back to the halcyon days of moviegoing.
SupChina: The pandemic has forced many American studios to alter their movie release strategies. For instance, earlier this month, Disney decided to let Mulan skip theaters and debut it on Disney Plus instead. Do you foresee more production companies opting to release their movies via streaming services exclusively? In addition to changes of movie release plans, what other long-term effects of the outbreak are you expecting?
Yang: Universal Studios recently announced it made a deal with AMC Theaters whereby exclusive theatrical windows would be shortened from 90 to a mere 17 days. They agreed that revenues would be shared for premium on-demand viewing and streaming. That is big news that other studios cannot ignore; it now seems inevitable that all the studios will have to take some sort of action.
This decision was probably fueled by its experience with the Trolls sequel. The paid VOD title called Trolls World Tour managed to bring in about $100 million. While this was not as much as the gross theatrical revenues on Trolls, Universal's receipts on it were greater because of the particular split with theatrical distributors.
Many of us who were excited about the release of Mulan are disappointed that Disney chose to stream it rather than give it a theatrical release. The evolution of this movie as a case study is somewhat heartbreaking. When Disney first announced this movie, it appeared to have a very good shot at achieving that elusive goal of a globally appealing movie with indigenous Chinese elements. A day and date (meaning simultaneous worldwide) release was planned for March 27. But it became obvious early this year that it could not open in China due to the COVID-19 pandemic. We all waited with bated breath to see if the release would be delayed, or if they would forego the China market for the time being. They decided on the latter. That was the first big blow. Based on historical precedence, this staggered release would seriously diminish the box office in China as many would find a way to see it before it officially opened.
On March 9 of this year, Disney had its big Mulan premiere. Virtually the entire cast was there, including several who came from China  — Liú Yìfēi 刘亦菲,, Donnie Yen (甄子丹 Zhēn Zidān), Jet Li (李阳中 Lǐ Yángzhōng), and others. We all decided to ignore the pandemic that night; the red carpet was sumptuous, and the excitement for the movie was palatable. A mere four days later, the country shut down, as did plans for Mulan.
They call the streaming of Mulan an one-off experiment. Disney already had great success with its recent streaming of Hamilton. I think they are watching closely the results of Mulan, and will make future decisions based on the data they collect.
SupChina: Based on your observations, when do you realistically think Hollywood will go back to normal?
Yang: Please don't make me venture a guess. No matter what I say, I'm sure it will be wrong.
SupChina: It's been about two years since "Crazy Rich Asians" came out. What's your thoughts on the current state of Asian representation in Hollywood?
Yang: It's actually pretty healthy. Although many of us were concerned that some of the reaction to Asians publicly during the pandemic — spitting, shouting racist epithets or being told to "go home," and sometimes even physical assault — would dampen the enthusiasm for Asian content, that does not seem to be the case. I am glad that Hollywood is relatively liberal, and if anything, there may be even more compassion for our plight now. The appetite for Asian-based material has not seemed to significantly subside. Then again, it's hard to really gauge what's going on because there's been stagnancy in the industry overall.
What is more alarming in the world of media perhaps is the potential shutdown of TikTok and WeChat in this country. These are highly influential platforms. TikTok is extremely beloved by Gen Z and has become an important pillar in marketing for companies. And WeChat is virtually indispensable if you have any contact whatsoever with anyone in China, whether for personal or business reasons.
SupChina: In a time of heightened tensions between the U.S. and China, how do you think the partnership between Hollywood and Chinese partners will evolve in the next few years?
Yang: Activity in this area has already died down from the avalanche of deals being discussed / executed of just a few years ago to the slow trickle that we're now experiencing. I think it will take far longer to ramp up to what previous activity levels were. I can't entirely predict how long it will take because so much depends on the political leadership on both sides of the Pacific. My fingers are heavily crossed.
SupChina: Can you tell us a bit about some projects that you are working on at the moment?
Yang: Never thought you'd ask! Joking.
An animated movie for which I created the story is coming out on Netflix in October. It's called Over the Moon, and it is the story of a Chinese girl who grows up in a mooncake-making family, and decides to build a rocketship to the moon to meet the moon goddess, Chang'E, whom she hears about year after year.
We all know about the beloved, ancient legend of Chang'E, but I wanted this to be a relatable, contemporary story. The fact that Chang'E is on the moon with her bunny rabbit, and a fun national holiday is celebrated in her honor with a somewhat unusual treat, made the legend such a great one to exploit! Over the Moon is also a musical with fantastic songs; many of our favorite Asian-American artists sing and perform in it. Netflix also commissioned a coffee table book about the making-of for which I wrote the forward, and it goes into greater detail about the genesis of the project.
I have quite a few other projects that I'm developing. I had the idea to remake the famous Rodgers and Hammerstein (known for The Sound of Music) musical from the 50's, Flower Drum Song. Joy Luck Club is often cited as the first studio film about and starring Asian Americans, but that honor actually belongs to the movie version of Flower Drum Song. If you haven't already seen it, it's a must! It's so retro in some areas, as in the role of women, but so progressive in others, as in the portrayal of a Chinese-American family.  Almost the whole cast is Asian and mostly don't speak with accents! I am collaborating with Daniel Dae Kim on the project.
I just optioned a great script about the 1921 Tulsa Race Riots. It just felt so timely. I have another action thriller project with strong indigenous elements. I have a sprawling TV series about a multi-generational Chinese-American family.  And I'm developing a TV series based on Helen Zia''s excellent book, Last Boat out of Shanghai. And I think I'm close to optioning a few books that will come out next year in the family or teen genre. There are yet other projects, but I'll leave it at this for now.
What's also keeping me busy is that I was just elected to be a Board officer for the Academy of Motion Pictures, chairing its Membership and Governance Committee. It is a big job with many important responsibilities — it's the Academy after all! But I am enjoying the work very much.  And I was granted a Presidential Fellowship at Loyola Marymount University, so I just started teaching a class in Creative Producing. That's also been gratifying as I really like working with young people. It's fun shaping malleable minds!