iHuman online education company files for IPO in New York
Business & Technology
Digital and remote learning is booming worldwide and many of the most ambitious startups in the space are in China.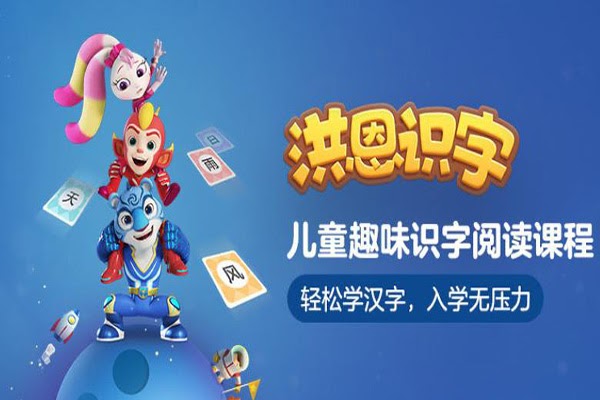 COVID-19 has accelerated a global boom in educational technology and remote learning, and China is no exception. Established companies and startups are targeting everyone from toddlers to university students.
Just this month:
China Online Education Group, a New York–listed company, reported earnings of 493 million yuan ($72.14 million), above expectations.
Online education platform Yuanfudao said it would raise $1.2 billion ($175.5 million) in a new funding round, which will value the company at about $13 billion.
A startup called Zuoyebang, which claims to be "China's largest online education startup providing tutoring to primary and secondary students," says it enjoyed a "390% surge in paid users this summer." This came after the company raised $750 million in a fundraising round in June.
This week, a startup called iHuman (洪恩教育 hóng ēn jiàoyù), which was founded in 2016 and makes educational apps and games — "edutainment" in their jargon — filed for an IPO on the New York Stock Exchange, hoping to raise around $100 million.
The company's intended customers are parents as well as educational institutions. Products offered so far are targeted at young children, focusing on Chinese and English languages, and math.
In their prospectus, the company says revenues nearly doubled from 131.9 million yuan (19.3 million) in 2018 to 218.7 million yuan ($32 million) in 2019, from 1.4 million paying users.
Takeaways
There's no doubt that this is a growing sector, especially in China where many parents are willing to sacrifice almost anything to give their children a better education.
But caveat emptor: the space is perhaps becoming a little too frothy. One sign that this is already happening: the U.S. Securities and Exchange Commission is probing GSX Techedu, which offers online after-school classes for K-12 students after short sellers accused the New York-listed tutoring company of inflating its sales numbers.
Another thing to note: Despite U.S-China tensions, Chinese companies' appetites for raising money in America markets seem undiminished.