China ramps up COVID-19 vaccinations, approves Sinopharm shot
Science & Health
Chinese regulators gave approval for a mass public rollout of a COVID-19 vaccine by Sinopharm on December 30, 2020. Meanwhile, authorities worked to expand an emergency use authorization program that has already delivered millions of experimental vaccine doses.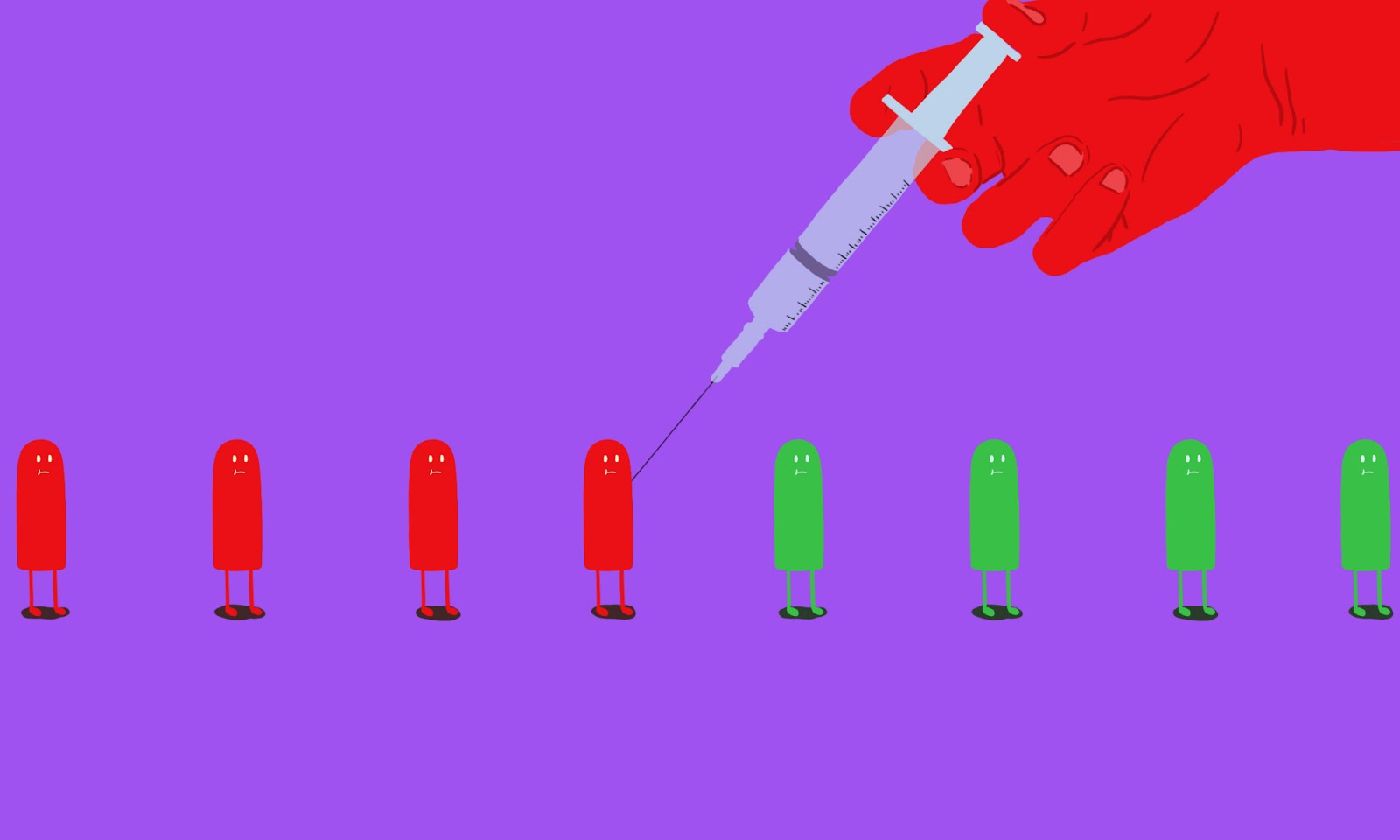 On the last day of 2020, China's National Medical Products Administration said (in Chinese) that it had given approval a day earlier to a COVID-19 vaccine from Sinopharm for a "conditional market launch" (附条件上市 fù tiáojiàn shàngshì).
China's first formal approval of one of its own vaccines follows similar approvals of the same vaccine from Sinopharm in Bahrain, the U.A.E., and Egypt. Sinopharm has two vaccine candidates — the one just approved, created by the Beijing Institute of Biological Products, and another by the Wuhan Institute of Biological Products, whose fate is uncertain, according to the New York Times vaccine tracker.
The shot is "79.34% effective" at preventing recipients from developing COVID-19, a Sinopharm executive said, without specifying which clinical trials this data was drawn from or how the number was calculated. Detailed data on late-stage clinical trials won't be released until later, the executive said, reports Reuters.
Other vaccines with much more extensive publicly released data records, from Pfizer, Moderna, and Astra-Zeneca, had already been approved for public rollout in the U.K., the U.S., Canada, and elsewhere, per the NYT.
China's emergency use authorization program for vaccines from Sinopharm and another company, Sinovac Biotech, has been ongoing since July 22. By November, over a million Chinese citizens had been given shots outside of clinical trials, in a move that health experts generally considered an unnecessary risk.
Even before the regulator approval, Chinese officials planned to expand this program to 50 million people by mid-February. According to authorities, "around 4.5 million doses of largely unproven emergency vaccines" had been administered in China by the end of 2020, AFP reports.
Why the rush to vaccinate? The goal appears to be to assure the public that Lunar New Year travel — the Spring Festival holiday will take place from February 11 to 17 — will be safe. See, for example, this Xinhua commentary titled, "Caution, science to help China tame COVID-19 during holiday travel rush," or a Chinese version titled, "As the epidemic flares up, how can we be at ease during Spring Festival travel? The authorities respond."
The Chinese report notes that for the Spring Festival holiday, the State Council "advocates that private family gatherings should be of no more than 10 people and activities with more than 50 people should be controlled."
Vaccinations are now accelerating, with the first formal approval of a domestically made shot.
A "flurry of international orders" have been placed for Chinese vaccines, the SCMP reports. "At least 10 countries have signed up for the shots from Sinopharm and other providers."
Seven countries are named in the SCMP article: Pakistan, Hungary, Ukraine, the U.A.E., Bahrain, Egypt, and Morocco.
Other countries purchasing and preparing to distribute Chinese vaccines include Indonesia, Thailand, the Philippines, and Brazil.