Shanghai man wins court victory after being sacked over unplugged vacation time
Society & Culture
A Shanghai court ruled in favor of a man who wanted to switch off his devices during his holiday. Will Chinese employers take note?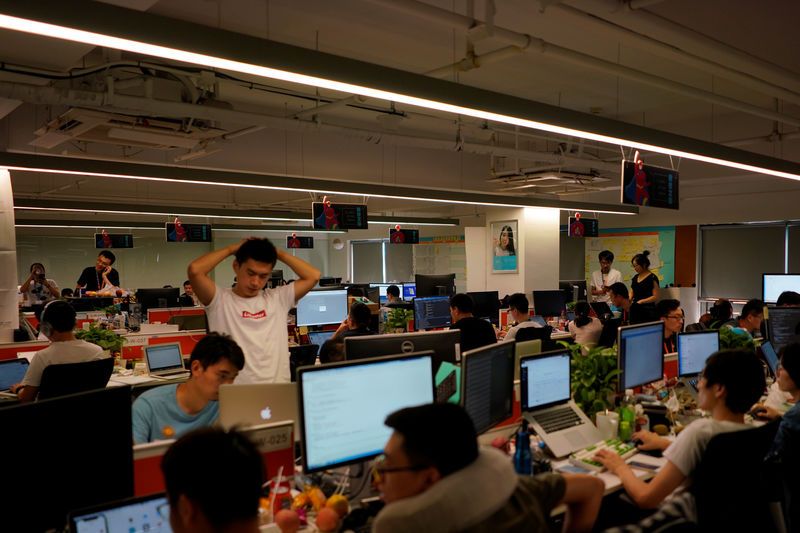 In a rare victory for workers' rights, a Chinese court has ruled in favor of a computer engineer who was fired by his former employer, a consulting firm in Shanghai, after he refused to answer work messages, emails, or phone calls while on vacation. 
According to an announcement (in Chinese) on Tuesday, the Pudong New Area People's Court ordered the company to pay the plaintiff, surnamed Zhang, a total of 194,000 yuan ($30,043) in compensation for illegally terminating his employment. The company immediately appealed, but the court upheld the ruling.
Zhang had been working at the firm for more than four years when he was dismissed in 2019. In his employment termination letter, the company said that the decision was made following several incidents where he failed to accomplish tasks assigned by his department and broke the firm's rules about rest periods. 
In one case mentioned in the letter, the employer ordered Zhang to stay alert for emergency requests from his clients during his holiday vacation for the Spring Festival in 2019, but Zhang did not respond to work communications, and enjoyed what he called "quality time" with his family. The company also alleged that Zhang violated its policies by taking a 27 day-long vacation.
According to Zhang, this was not in violation of the terms of his employment as there were no rules forbidding employees from combining vacation, personal, and sick days into one paid period of leave. Furthermore, Zhang's lawsuit called all of the company's claims about him  unsubstantiated and unjust.
In its verdict, the Shanghai court defended Zhang's rights to completely unplug from work while vacationing. Along with the judgment, the court also issued a short statement calling for employers — big or small — to treat workers with "a certain degree of compassion and kindness."
"Workplace conflicts are bound to happen if a company constantly makes excessive demands on its employees, pressuring them to adhere to internal policies, and requiring them to always do 'the right thing' at any moment," it wrote. "The right thing for a company to do is build a solid foundation of employer-employee relationship for long-term developments."
The court's decision comes on the heels of another legal dispute regarding labor rights, in which a security employee in Shanghai was sacked last year after taking an unapproved eight-days of leave to organize funeral arrangements for his father. In a ruling handed down last week, a local labor dispute arbitrator sided with the man, ordering his ex-employer to pay him a compensation of 75,269 yuan ($11,656). "It is the employer's duty to show compassion to their employees' personal difficulties and misfortunes," the ruling stated.
In theory, under Chinese labor laws, employees are entitled to a number of paid vacation days based on their years of service. But in practice, many Chinese workers are either too scared or too stressed to use their paid days off. And while away from work, their intended relaxing respite is often ruined by employers' expectations that they are reachable at all hours.
The two rulings in Shanghai have been hailed by labor rights advocates and others as a major blow against companies that treat employees poorly, which may lead to more workers being aware of their rights in the workplace and realize their potential for legal actions when being mistreated or taken advantage of. "Zhang did something that I've been meaning to do but never had the courage to," a Weibo user wrote (in Chinese). Another one stated, "Zhang has set a remarkable example of fighting unfair policies in the workplace and defending his rights as a worker. Let's follow his suit."