A movie ticket for $20? Price complaints soar as China breaks box office records
Society & Culture
China's box office is booming but many moviegoers are unhappy with high prices and lackluster films.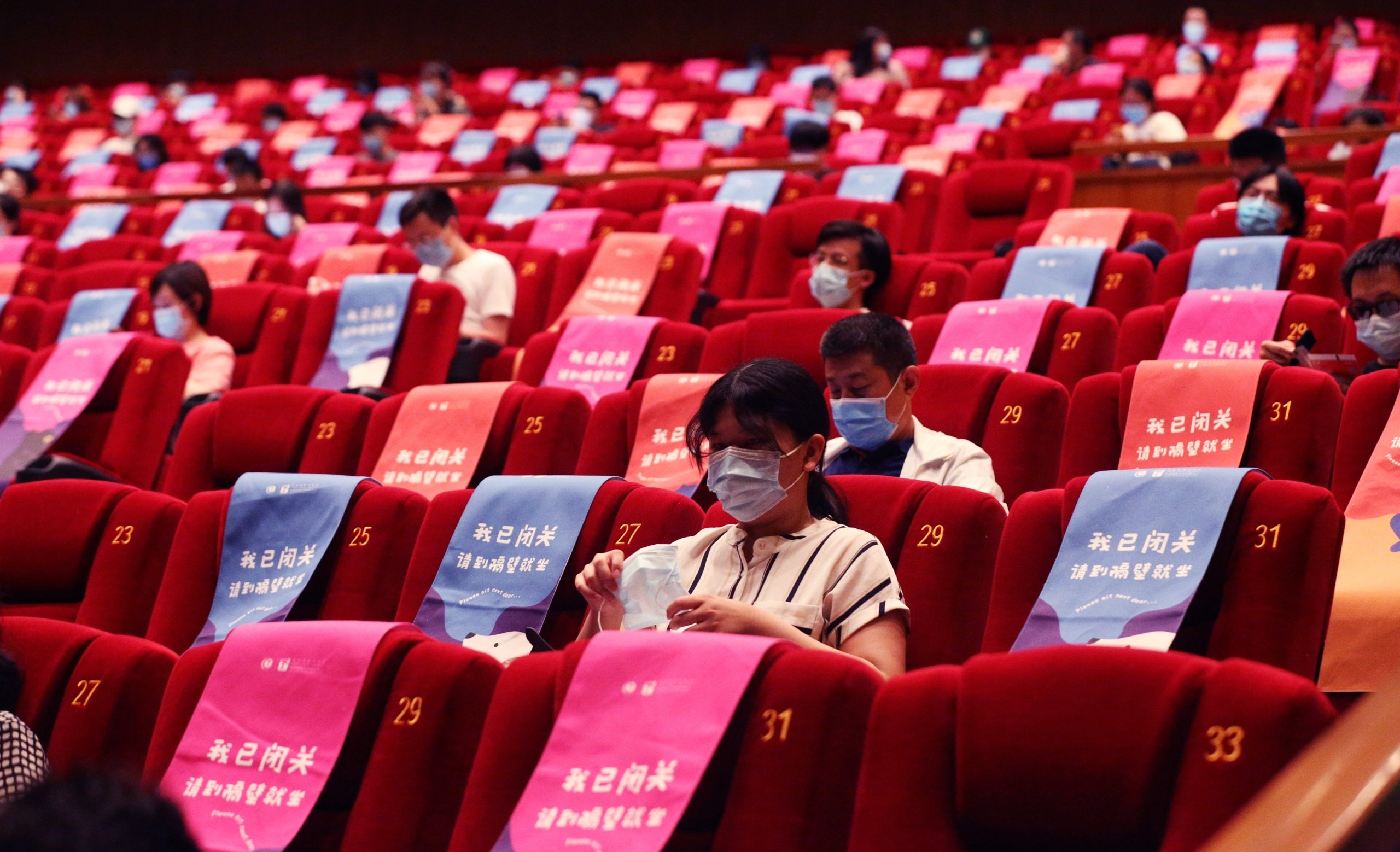 For more than a decade, Lunar New Year has meant a trip to the movies for many Chinese people. But this year, the cherished — if new — tradition has become a luxury that not everyone can afford.
Despite restrictions on theater occupancy and tepid reviews of most new releases, China's box office has been enjoying another record-smashing Spring Festival holiday, taking in over 7 billion yuan ($1.08 billion) since February 11, according to Lighthouse (in Chinese), a Chinese movie industry data tracker.
At the same time, a growing number of social media users have been venting their frustrations over the jump in movie ticket prices, which they said was unreasonably steep considering the quality of the content. 
"I was furious when I saw that tickets for a movie I wanted to watch were priced over 150 yuan [$23]. I feel like movie theaters have no respect or care for us," a movie fan in Beijing told (in Chinese) Poison Eye 毒眸, an blog offering in-depth analyses of China's movie industry. The person added that he had to cancel his moviegoing plan for Valentine's Day over the weekend because of the price increase.
A parent in Beijing complained to the blog that he spent more than 300 yuan ($46) on four movie tickets for his family. "Never in a million years did I think that I'd be almost priced out of the cinema one day," he said.
The price hike was not their imagination. According to Top Consulting (in Chinese), a Beijing-based consulting firm specializing in China's film industry, average ticket prices in China rose to 49.19 yuan ($7.6) over this year's seven-day holiday. The number is a 10-cent uptick from 2019's Lunar New Year average of 45.14 yuan ($6.9) and a nearly 30-cent bump compared with the same period in 2018. 
The company also noted that unlike previous years, where price increases mostly occurred in lower-tier cities, this year, movie theaters in major cities like Shanghai and Beijing were also hiking ticket prices. 
The unprecedented demand for movie-watching was mainly the result of Chinese government COVID-19 measures that urged people, especially migrant workers in first-tier cities, not to travel home for the holiday. Freed up from family activities but still on vacation, many chose to spend their time watching movies.  
For most of 2020, the Chinese moviegoing business was in crisis. Theaters shuttered their doors for roughly six months as the coronavirus pandemic swept across China. But they reopened in the late summer and China's box office slowly crawled back to profitability, eventually overtaking North America to become the top-ranked market in the world. 
Hoping to cash in on the momentum and one of the most profitable times of year, the Chinese film industry loaded up the Spring Festival holiday as never before with a diverse selection of domestic titles. But many moviegoers complained that most of them, including the highly anticipated and currently top-performing film Detective Chinatown 3 (唐人街探案3), fell short of their expectations. And the drastic bump in ticket pricing only deepened their dissatisfaction.
"Seeing this movie was a total waste of money," reads a typical comment on Detective Chinatown 3 at the movie discussion site Douban, where the movie is rated 5.7 out of 10 by over 510,000 users. "It certainly feels like movie theaters are trying to pull in as much cash as they can during the seven-day holiday to balance out the substantial losses in earnings due to monthslong COVID-19 shutdowns," another Douban user wrote (in Chinese).
See also on SupChina: Chinese box office breaks record despite pandemic shadow.