Zhou Guanyu wins F3 Asia title, one step closer to becoming first Chinese F1 driver
Society & Culture
Zhou Guanyu, China's best race driver in a generation, notched a significant championship over the weekend in Abu Dhabi.
Zhōu Guānyǔ 周冠宇 clinched the Formula 3 Asian Championship on Saturday in Abu Dhabi in the final race of the 15-race season, finishing ahead of French driver Pierre-Louis Chovet. The victory keeps the 21-year-old Zhou on track to make the leap into Formula 1, possibly as soon as next year.
The move to F1 would be the culmination of a dream, Zhou told AFP last month.
"The main target for this year is to get my Super Licence, get me ready for when there's a seat available in F1 so I can take that chance," said Zhou, who turns 22 in May.

"That's my dream so I wouldn't say exactly the time when it will happen.

"But I would say definitely I'm the closest ever to get into Formula One as a Chinese driver.

"But the last step is the hardest because as well as the Super Licence you need to have the opportunities or seat available to jump in."
🏆2021 F3 ASIA CHAMPION!!!🏆

What a way to kick off my season, thanks to my team @AbuDhabiRacing1 by @PREMA_Team , WE DID IT!
🥇🇨🇳😆 #车手周冠宇

🏆 2021亚洲F3锦标赛
年度车手总冠军!!! 🏆 pic.twitter.com/EhFExNUEpY

— 周冠宇 | Guanyu Zhou 🇨🇳 (@gyzhou_33) February 20, 2021
For a while now, Zhou has been seen as China's best hope at landing a driver in F1, and has been called a once-in-a-generation talent.
"In the case of Zhou specifically, we started off the project three years ago with the aim that [he would be ready for F1] by the end of his three-year tenure here in the academy," [Alpine academy director Mia] Sharizman said. "It was always a once in a generation project, especially for Zhou coming from China.

"We will never, ever see another Chinese driver for the next 15-20 years, whether in Formula 3, Formula 4 or Formula 2.

"That is something that from the team itself, from the Renault Group, from the Alpine F1 team, we are committed to make sure that happens in the future."
~
Chinese national team coach angers Chinese Liverpool fans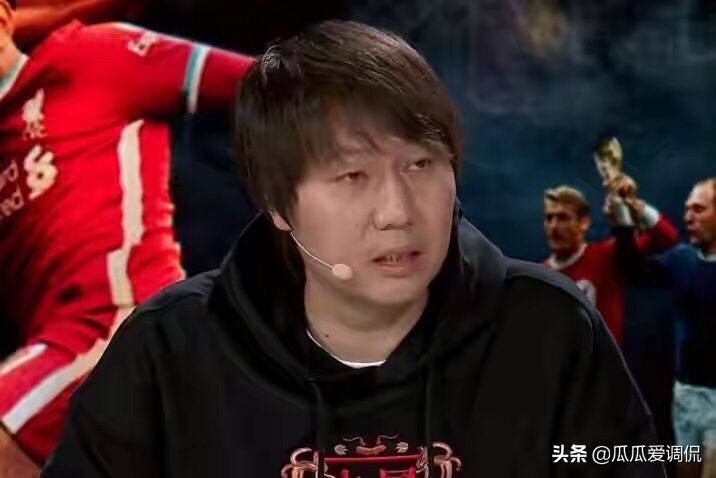 Lǐ Tiě 李铁, the current manager of the Chinese national soccer team, appeared on Chinese TV as a pundit for the Everton-Liverpool derby on Saturday.
Li, who played at Everton from 2002 to 2004, didn't try to hide his bias during the game. When Liverpool's Jordan Henderson limped off the field in the 28th minute, Li said, "The Everton fans probably hope he is injured."
Li Tie, the national team head coach, made his debut as a pundit in Tencent's airing of Merseyside derby. Some of his comments, on the perspective of a former Everton player, such as 'Everton fans may expect he(Jordan Henderson) got injured', stoked controversies in social media. pic.twitter.com/ToaXXoMOhc

— Titan Sports Plus (@titan_plus) February 21, 2021
China's Liverpool fans then flooded Li's Weibo with criticism. SCMP has collected some of the comments, including, "I hope you break your leg."
Everton won the Merseyside derby 2-0, its first win at Anfield since 1999.
Li's time in the Premier League was cut short when he fractured his shin bone while on international duty with China in 2003. The former midfielder has said he has fond memories of his time in England.
~
Tianjin Tigers (née TEDA) one step closer to disbanding
The Tianjin Tigers — so-renamed after a recent rule that required Chinese Super League (CSL) teams to remove their corporate sponsors from their official names — are on the edge of collapse. We wrote about this earlier this month, but it seems like the situation has become even more dire for the team formerly supported by the Chinese state-owned conglomerate TEDA.
Mainland outlet Soccer News said that the Tianjin club will need new investors to play the new season, with the club looking to the local government.

"On the first day after the Spring Festival, Tianjin Teda Investment Holding made it known to the company's hierarchy that they will discontinue their relationship with the club, and has sent written notice to the Tianjin Sports Bureau and other relevant government departments," the Soccer News report said.

"As the government department in charge, the Tianjin Sports Bureau's attitude is clear: they will not let the club disband on its own." Several Tigers players had called on the local government for help last month on their social media.
The team apparently hasn't held any trainings since the end of last season. The 2021 CSL season is scheduled to begin on April 3.
~
Other stories:
A window into Chinese soccer:
Cameron Wilson, who founded the website Wild East Football a decade ago, just reemerged from a two-year hiatus on Thursday, publishing a personal essay about why he stopped writing about Chinese soccer.
The main reason was I no longer had anything positive to write due to mounting disillusionment over Chinese football, and realizing there is little room for people who actually love the sport. In short — Chinese football is simply not about football. It's about politics, business, and self-interest. These things are of course far from absent elsewhere. But in China they are all-dominating, because the ecosystem the whole population, and the sport, exists in is not designed for passion and love for anything not related to the bottom line.
Many of his complaints will be familiar to followers (and fans) of Chinese soccer. The politics and cronyism endemic to the system at all levels has been widely recognized as one of the primary reasons this country of 1.4 billion — in which soccer is likely the most popular sport — has been unable to stitch together a team that can be consistently competitive at the international level. But "most popular sport" shouldn't be misconstrued; China's team sports culture isn't strong, and as Wilson himself asserts (perhaps somewhat controversially), "Chinese football is not mainstream" in China.
The essay isn't all grumbling. Wilson also discusses the personal experiences and opportunities that Chinese soccer opened for him, and in the end explains why he's come back. The whole thing is a valuable read for anyone who wants an insider's look at soccer in China.
Our former China Sports Column writer, Mark Dreyer, has reactivated his China Sports Insider website. At least, he's posting on it again. In his latest column, he has a section called "Boycott Watch," all about the possibility of a Beijing 2022 Olympics boycott. (Dreyer doesn't think it'll happen.)
Opposition politicians in Canada have been having a field day, as expected, but with the Biden administration and the US Olympic and Paralympic Committee both already saying they are not looking at a boycott, it's harder to see Canada going it alone.
Then again… "Olympics: Calls grow to relocate 2022 Beijing Winter Games." (Reuters)
One more on this topic: "Critics facing uphill battle in efforts to organize Olympics boycott." (China Digital Times)
China Daily writes gushingly about Eileen Gu (Gǔ Àilíng 谷愛凌): "Born in California and representing the United States before switching to China, teenager Gu Ailing looks destined to be one of the faces of the 2022 Beijing Winter Olympics." (China Daily)
Jeremy Lin's NBA return in doubt as he sits out G League game with back injury (SCMP)
---
The China Sports Column runs every week on The China Project.