Q&A: Wei Sun Christianson on Morgan Stanley's China business and being a female CEO in finance
In this interview, Wei Sun Christianson talks about her time at Morgan Stanley, China's economic growth, and her advice for those who want to follow in her footsteps.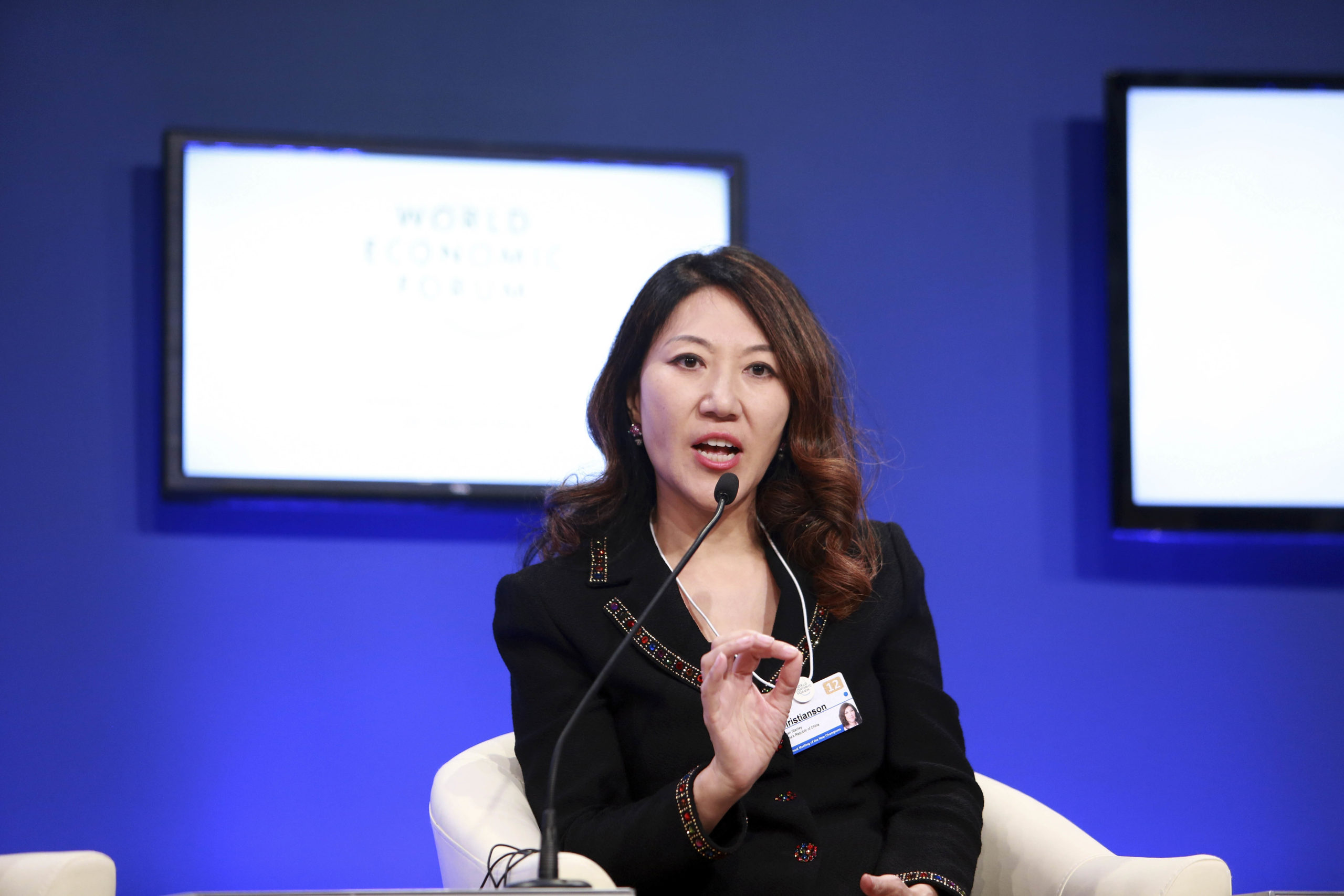 Wei Sun Christianson is a Managing Director, and Co CEO of Asia Pacific and CEO of China for Morgan Stanley. She is also a member of the Firm's Management Committee.
She first joined Morgan Stanley in 1998 working in the Firm's investment banking division. Between 2002 and 2005 she served as Chairman for China for Credit Suisse and subsequently for Citigroup Global Markets. She rejoined Morgan Stanley at the beginning of 2006 as the Firm's CEO for China.
Christianson has received many awards and accolades.has been named in Fortune magazine's Most Powerful Women (MPW) "International list" for thirteen consecutive years since 2008. She was one of the Financial Times' twelve "Women of 2013". She has also been on Fortune's "China Powerful Women" and Forbes' "Businesswomen in China" lists since 2009.
Join us and celebrate Christianson's achievements at the The China Project Women's Conference 2021, which is slated to take place virtually on May 12 and 13. Get your tickets here before they sell out!
Prior to the event, we caught up with Christianson to talk about her time at Morgan Stanley, China's economic growth, and her advice for those who want to follow in her footsteps.
---
The following interview has been lightly edited for length and clarity.
The China Project: Under your leadership, Morgan Stanley has broadened its onshore footprint in China to include a variety of businesses such as domestic securities and bonds underwriting, commercial banking, and asset management. What are some of the areas that are most exciting to you at the moment and represent the biggest areas of opportunity for your firm in the near term?
Wei Sun Christianson: We have been pleased and encouraged by the accelerated pace of opening up in China's financial markets, particularly the removal of foreign ownership restrictions in the financial sector. 
These reforms will allow us to control our destiny and our joint ventures, paving the way for business and license expansion, enabling us to develop more products and expand beyond investment banking to equity and fixed income trading and research. 
This represents the opportunity to participate more fully in the market and offer our full suite of products and services to our clients onshore.
The China Project: The last decade witnessed a growing number of Chinese companies going public overseas. What is your understanding of this phenomenon?
Christianson: There are a couple of reasons. From an economic perspective, China's GDP grew at a rapid pace over the past decade, from USD$6 trillion in 2010 to USD$15 trillion in 2020. At the same time, China's economy has been shifting from an investment-driven growth model to a model led by private consumption. 
From a market perspective, there are 989 million internet users in China, more than that of the United States and Europe combined. China is the world's largest market and most important growth driver for the global beauty industry. China is also the world's largest producer and consumer of automobiles. 
As a result of this, many Chinese companies gained scale and leapfrogged to become leaders in their respective sectors. These Chinese companies are competitive compared with their international peers, and thus qualified to be listed on international capital markets. At the same time, global investors are attracted to these companies by the size of the market and the sustainable growth opportunities these companies present. 
Morgan Stanley has been a market leader in facilitating Chinese companies to list offshore.  Since 2010, we completed more than 160 IPOs for Chinese companies and raised more than USD$340 billion for Chinese clients in international equity markets.
The China Project: Congratulations to you on making Fortune Magazine's Most Powerful Women of 2020. What are some of the challenges you faced while climbing the ranks in finance as a woman? How did you address them?
Christianson: Women face very unique challenges in the financial sector, which is highly competitive to begin with and requires significant mental and physical commitment. Despite this, a lot of women can handle it quite well until they start to build a family and have children. 
One of the biggest challenges comes when women return to work after their maternity leave.  They may have mixed emotions: on the one hand, concern about leaving their children with another caregiver, and on the other hand, eagerness to return to a professional world where they have to play catch-up. 
There has been a lot of effort made on an institutional level to help female employees return to work after maternity leave. Senior management has become more aware. There are flexible working hours and nursing policies, which also serve as education for managers to be more sensible with respect to these specific challenges facing their female employees. 
Women themselves also need to step up and have the faith and mental strength to believe that they can do it. There is only so much help one can get from the institution and from one's mentors and colleagues. At the end of the day, when you are really down and feeling vulnerable, you need to learn to toughen up on your own.
The China Project: You serve on the board of the Estée Lauder Companies and are also a member of Committee of 100. What are some other organizations you are associated with? What are you passionate about outside your job?
Christianson: Morgan Stanley has a strong culture and a support system guiding its employees to serve our communities with our expertise, time, and money. "Give Back" is one of our core values, and we strongly believe that through our actions, we can build a better firm for the future. 
During the early days of the pandemic, I led efforts to facilitate the firm's donation of USD$1 million to three charities in China, Hong Kong, and the U.S. to support their fight against COVID-19. As a member of the advisory board at the Hospital for Special Surgery, I also made a personal donation to the hospital through Committee of 100 during the summer of 2020 and helped them to source and purchase PPE. 
In 2009, we committed USD$5 million to support Beijing Children's Hospital (BCH) by providing a fellowship program to train more than 90 BCH doctors at the Morgan Stanley New York Children's Hospital. Since then, the hospital has been a long-term charity partner for Morgan Stanley in China. 
The firm also has a long tradition of supporting art and cultural events to enrich the communities in which we operate, and it is one of my personal passions as well. In 2018, Morgan Stanley sponsored the Australian Ballet's ninth China tour. We also provided our support to the Beijing Music Festival from 2008 to 2014 and to the annual China Film Directors' Guild Awards in both 2017 and 2018. 
In 2018, Morgan Stanley was the platinum sponsor of Asia Society Hong Kong Center's LOVE Long: Robert Indiana & Asia exhibition in 2018, which presented works by the legendary American artist Robert Indiana, including his iconic "LOVE" sculpture. 
In 2019, I helped facilitate a partnership with the UCCA Center for Contemporary Art in Beijing.  Morgan Stanley sponsored the gallery's Picasso – Birth of a Genius exhibition, which was the largest Picasso exhibition ever held in China, attracting more than 330,000 visitors over its 80-day run and making it by far the most visited exhibition at the UCCA since its founding in 2007.
The China Project: What advice would you give to women who want to be leaders?
Christianson: First and foremost, ensure that fundamentally you have the right skill set and the "substance" to hold your own. Being the best and most knowledgeable person in your area makes you a respected professional, a leader, and an influencer. Your input will carry more weight and over time, people will seek your advice and listen to what you have to say. 
Second, work hard and always go the extra mile. There is a saying "It is rarely crowded on the extra mile." As a leader, go the extra mile for whatever you do for your team, your manager, and your clients, be it thinking of new ideas or striving for something better. You may find that your efforts will be recognized and, ultimately, rewarded.