China creates dedicated department to regulate private tutoring industry
Society & Culture
Will a renewed crackdown and a new government department specifically to regulate commercial education companies kill the booming industry?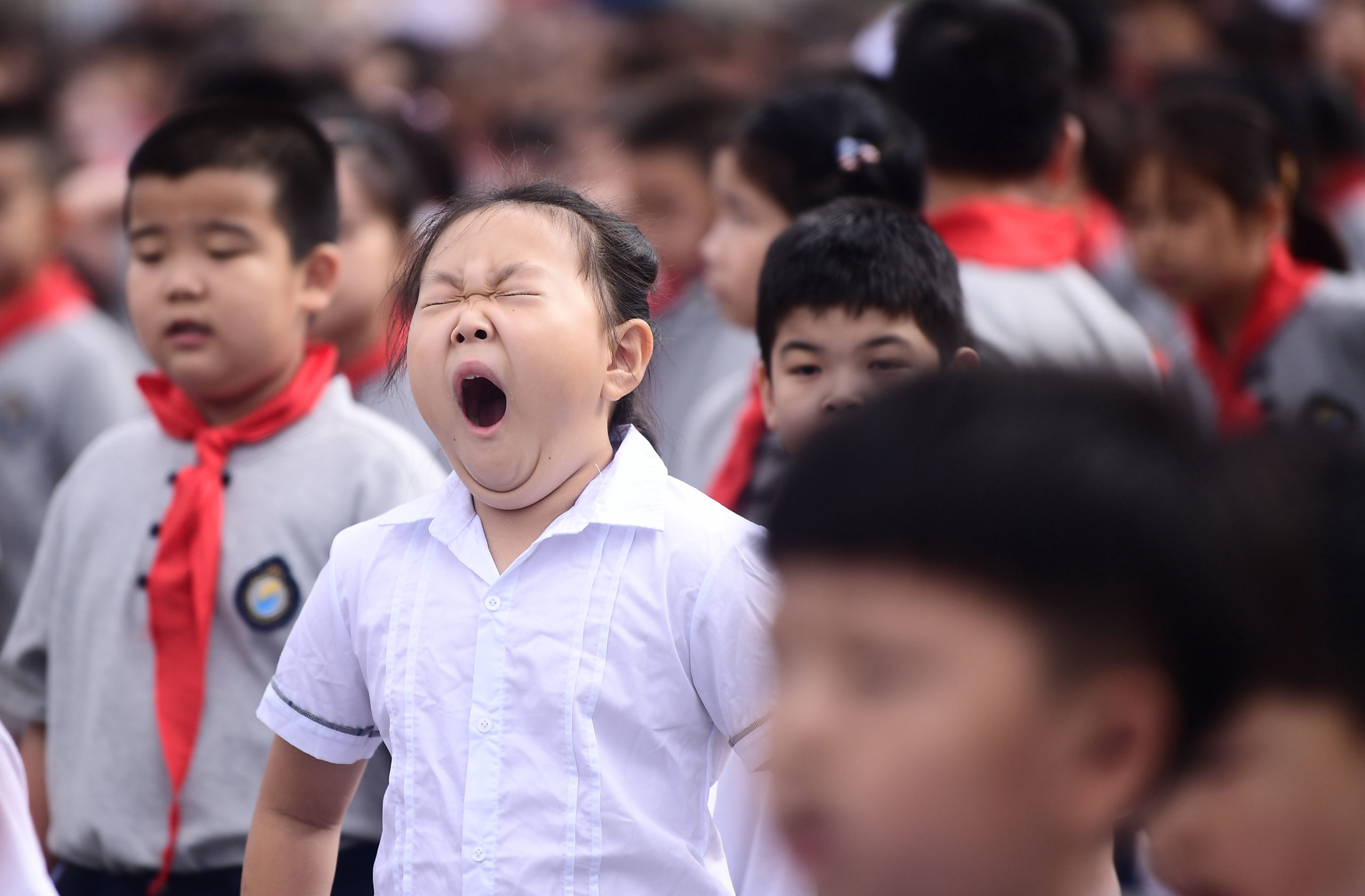 For most of this year, the Chinese Ministry of Education has been cracking down on China's $120 billion after-school tutoring sector, a lucrative business that has grown rapidly over the past few years as the country's education system became increasingly cutthroat. Yesterday, the ministry unveiled a new department specifically tasked with further tightening regulatory screws on the industry.
According to a statement (in Chinese) released by the ministry yesterday, the main responsibilities of the new regulator, named the Department of Supervision of Off-Campus Education (校外教育培训监管司), include managing private tutoring services that target middle and primary school students, providing guidance on Party building in private tutoring companies, and drafting policies to regulate the market. 
The department will also work with relevant authorities to design and enforce guidelines on tuition fees and teaching materials, as well as regulate off-campus activities like academic competitions.
The new regulator may only be the first step of a coming campaign: Multiple sources told Reuters that the government was poised to announce a tougher-than-ever crackdown on the industry as early as next week. A string of strict measures, including restrictions on advertising and trial bans on both online and offline tutoring over the summer and winter holidays in major cities, are reportedly slated to take effect next month.
A booming industry 
Thanks to growing parental desire to secure the best possible education for their children in a highly competitive Chinese economy, private tuition has become a big business in China, resulting in an influx of investment and significant share price appreciation of major players in the field, such as GSX Techedu and New Oriental Education.
Prior to the COVID-19 pandemic, the market for out-of-school tutoring was growing at around 10% per year in China, generating total annual revenue of 393 billion yuan ($61.4 billion) in 2017, according to a report by audit and advisory firm Deloitte. During the pandemic, as schools closed across the country to combat the virus, private tuition exploded in popularity among parents who were dissatisfied with the online education provided by traditional schools. China's market for private tutoring is expected to almost double to 1.17 trillion yuan ($183 billion) in 2023, from 619.1 billion yuan ($96.8 million) in 2019, according to Macquarie Research.
But the boom could now be heading toward a bust, as malpractice in the industry continues to attract heightened security from authorities. Concerned about the market's unchecked growth, which was largely fueled by exploitation of parental paranoia and problematic tactics like false ads and misleading campaigns, Chinese regulators have introduced a plethora of restrictions, including caps on fees that firms can charge and time limits on after-school programs. 
In April, the education authorities of Beijing's municipal government hit four Chinese education giants with fines for deceptive pricing and misleading marketing tactics, following a previous mandate ordering local tutoring schools to put a temporary halt to offline teaching. A month later, during a meeting on health and education, Xí Jìnpíng 习近平 lashed out at the sector's "disorderly development" and vowed to rectify it. Later last month, rumors surfaced that China was preparing to ban private education companies from going public, which led to a major sell-off of education shares.