Chinese influencer's death after liposuction highlights dangers of plastic surgery
Society & Culture
A beauty influencer died after a cosmetic surgery procedure. The government has promised to crack down on sketchy plastic surgery clinics, but will anything actually change in a market worth $27 billion?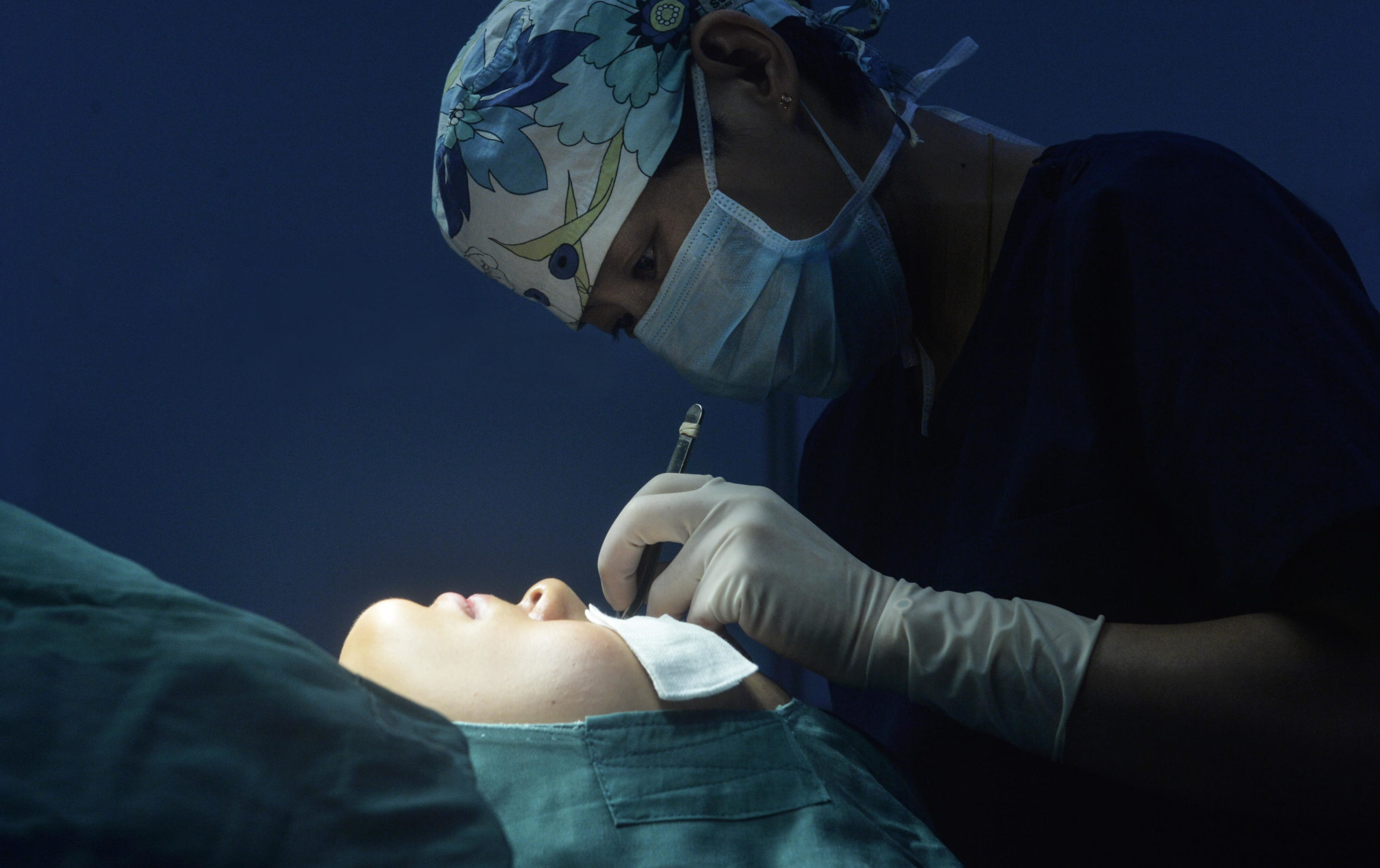 Once considered the exclusive domain of the rich and famous​, cosmetic surgery has become increasingly normalized and prevalent in China.
Largely ignored, however, are the risks of going under the knife for cosmetic procedures in a dangerously unchecked industry. As the trend to get nipped and tucked grows more popular, a recent liposuction-related death has drawn attention to the number of plastic-surgery-related fatalities and emergencies, as well as a rise in body anxiety for young women across the country.
On Tuesday, in news that ignited the Chinese internet with horror and shock, an influencer died from complications following a liposuction procedure performed at a private clinic in Hangzhou, Zhejiang Province. According to Jiemian News (in Chinese), the 33-year-old woman received the surgery, which included fat extraction from several parts of her body and breast augmentation, on May 2. 
The procedure lasted for about five hours. But shortly after the woman was discharged from the operating room, things started to go wrong. As the clinic's patient record shows, the woman experienced severe pain after waking up from general anesthesia, but her doctor dismissed her concerns as normal side effects of the operation. 
In the next two days, the woman's condition continued to decline, to a point where she had to call for an ambulance to take her from the plastic surgery clinic to a nearby hospital. She then was put on mechanical ventilation and received intensive care for roughly two months for infections resulting from the surgery. However, she did not respond well to treatment and passed away this week after multiple organ failures. 
With more than 130,000 followers on Weibo, the woman was a mid-tier influencer on Chinese social media, where she regularly shared beauty tips, style advice, and other updates about her life.
In a statement (in Chinese) issued today, Hangzhou's health commission released the results of its preliminary investigation into the matter, determining that there were several serious wrongdoings on the beauty clinic's part, including its lack of testing before the procedure, malpractices during the surgery, and delayed treatment afterward. 
The commission said that the clinic was fully liable for the woman's death and had offered compensation. It added that it had ordered the clinic to close, and that it would conduct a more thorough investigation to hold the staff involved in the incident accountable. 
Chaos in a $27 billion industry 
"This incident is a wake-up call for us to strengthen our regulations governing medical institutions and ramp up our clampdown on chaos in this cosmetic surgery industry," the commission wrote.
On Weibo, where multiple related hashtags have been trending since the news came out, people responded to the tragedy with sympathetic comments and calls for health authorities to rein in the cosmetic treatment industry. "I've read about tragic cases like this many times in the news, but it seems like the government never takes substantial action to address the issue," a Weibo user commented (in Chinese).
Cosmetic surgery is a big business in China. According to a report released by consulting firm Deloitte, the Chinese "medical-aesthetics" industry, which includes surgery, injections, and skin treatments, generated about $27 billion in revenue in 2019, around one-fifth of the global total. The demand for an ever-widening menu of procedures has even exploded to produce a new, younger generation of beauty obsessives, who have created a market for more adventurous, unconventional surgeries like ear enlargements and genital reconstructions.
But due to a lack of regulation, unregulated cosmetic clinics have been thriving, offering everything from Botox, fillers, and lasers to breast and nose jobs, face-lifts, and tummy tucks. Last year, a study (in Chinese) released by consulting agency iResearch revealed that there were an estimated 80,000 illegal beauty clinics in the country, compared with only 13,000 lawful companies.
The influencer's death also sparked an online discussion of body image issues. Many commenters pointed out that with images of traditionally "attractive" people bombarding users of social media, along with endless beauty-enhancing advertisements that often exaggerate the benefits and understate the harms, it's easier than ever for young women to feel insecure about their appearance and to decide to go under the knife to attain physical perfection.