Delta variant fuels 171 COVID-19 cases in Nanjing, tests China's zero tolerance virus policy
Science & Health
Nanjing, in eastern China, is facing the country's largest COVID-19 outbreak since January. At the same time, many other cities, including the capital Beijing, reported cases connected to domestic tourists. Can China maintain its "COVID zero" policy?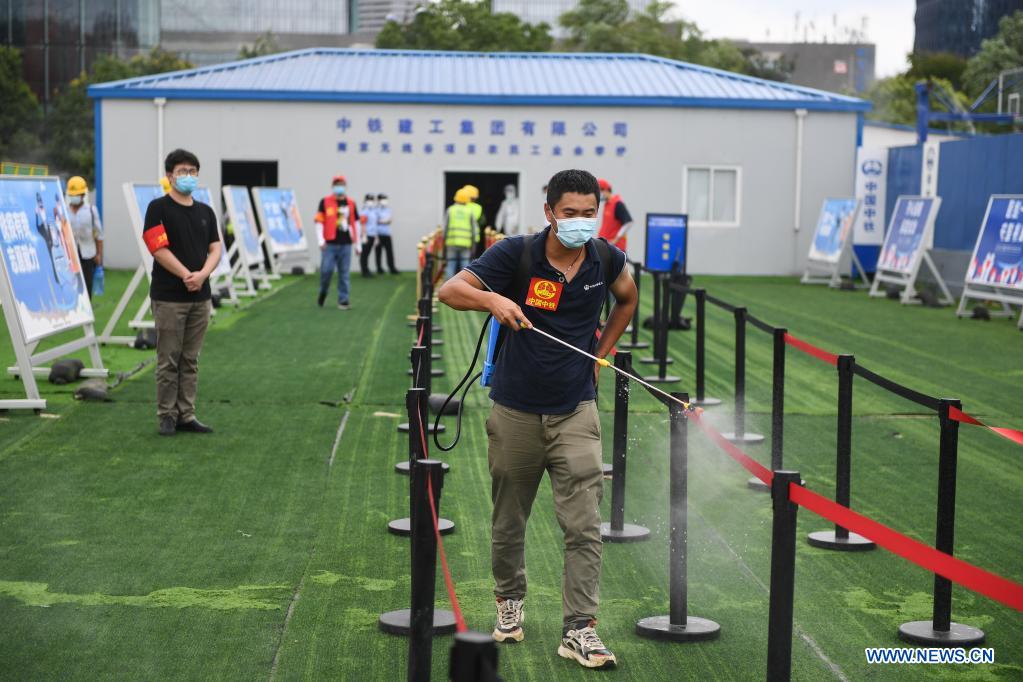 The highly contagious Delta variant of COVID-19, first identified in India late last year and now the dominant strain worldwide, is challenging public health policies established in the first year of the pandemic — and even those from two months ago.
A new outbreak in Nanjing, the capital of Jiangsu Province in eastern China, is again testing the long-standing zero tolerance COVID-19 policy that Chinese authorities have maintained since overcoming the initial outbreak in Wuhan.
A concurrent outbreak, which has a possible but not proven connection to the Nanjing cases, started when 11 infected tourists attended a 5,000-person show at a local theater in Wulinyuan, Zhangjiajie City, a popular tourist area in Hunan Province, Caixin reports.
Two of these tourists returned to Beijing, bringing the capital city its first COVID-19 cases in six months.
Can China "learn to coexist" with COVID-19?
Zhāng Wénhóng 张文宏, one of China's most prominent infectious disease specialists, said today that while he believes the Nanjing outbreak is probably containable, in the long term, there is "growing belief that we will not see the end of the [pandemic] in the short term, maybe not even in the long term." Instead, he says, "Most virologists worldwide agree that this is a resident virus and the world will have to learn to coexist with it."
Beijing's provisional plan is to keep border restrictions in place for at least another year, the Wall Street Journal reported last month.
At the same time, China has administered 1.6 billion doses of vaccines to date, and 80% of the population is expected to be fully vaccinated by the end of the year.
Border restrictions and the zero tolerance policy could be eased, Zhang appears to suggest, if China is able to "lower the harm of COVID-19 to the level of the seasonal flu by establishing population immunity through vaccination."
The exact timeline and level of risk that Beijing will choose to accept remains unclear.