Famous TV host suspended by China's second-largest broadcaster amid sexual assault allegation
Society & Culture
A popular Hunan TV host is under investigation after a woman alleged that he raped her in 2019.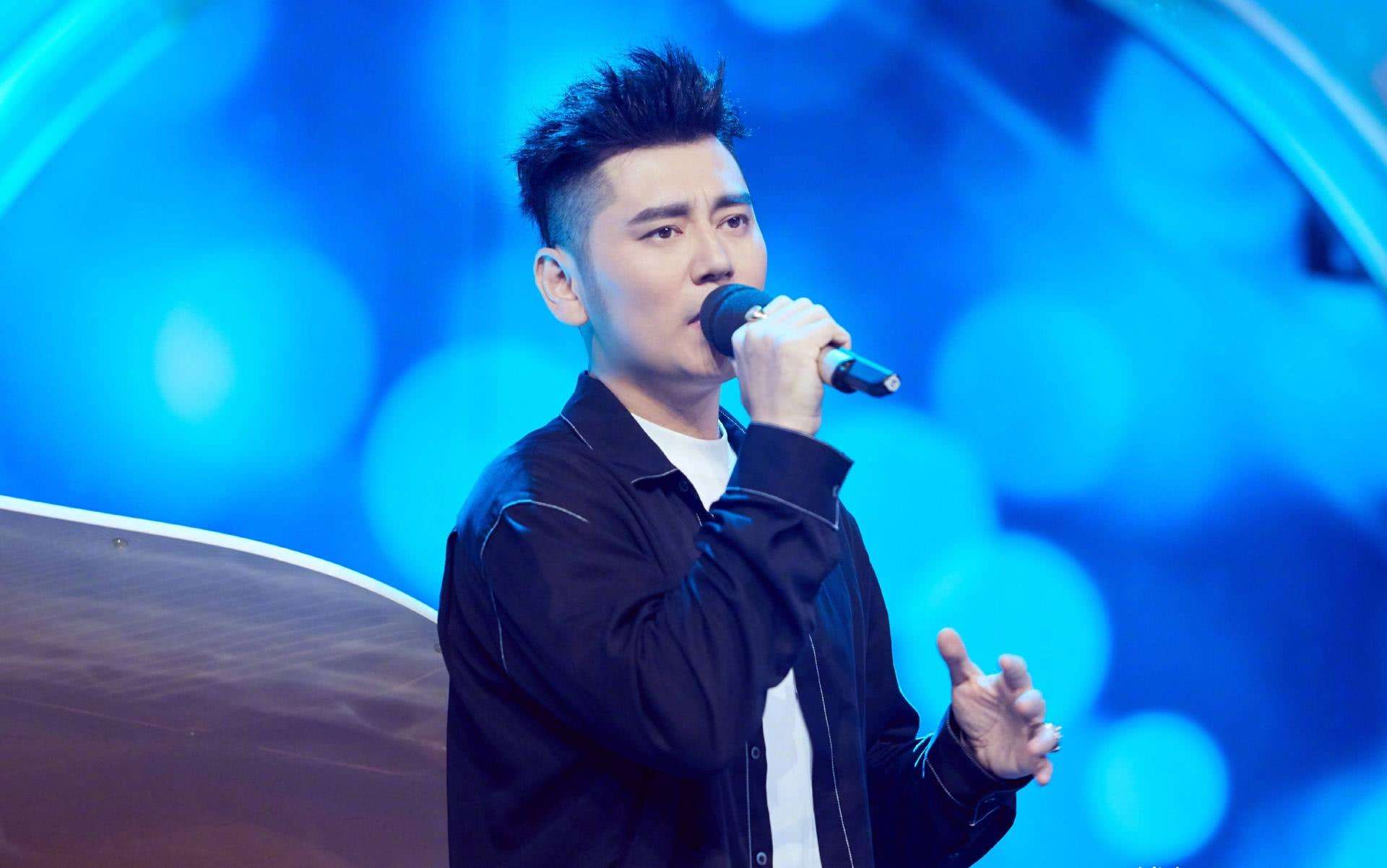 As the saying goes, when someone tells you who they are, believe them. That appears to be the moral of an announcement made today by Hunan Satellite TV, one of the most-watched broadcasters in China: Qián Fēng 钱枫, who hosted multiple variety shows on the network and has a track record of telling inappropriate jokes and making sexual comments while on air, has been suspended after a woman came forward with allegations that he had sexually assaulted her two years ago.
"Upon becoming aware of the public discourse surrounding our host Qian Feng, we are moving fast to examine the claims against him and will actively cooperate with relevant departments in their investigations," Hunan TV said (in Chinese) on Weibo, adding that the suspension would remain in effect until "conclusions are made."
Qian, 38, became a trending topic on Chinese social media today after an unidentified woman, known online as Xiǎo Yì 小艺, shared an emotional post (in Chinese) on Weibo alleging that the TV host took advantage of her drunkenness and raped her at his apartment in 2019.
"My body is trembling violently when I'm typing this. After enduring hundreds of nightmare-ish days and nights in the past two years, I finally mustered up the courage to say it loud," she wrote. "I am a victim of rape. And the rapist is Qian Feng."
According to her account, Qian first approached her in 2018 when she participated in an episode of Day Day Up (天天向上 tiāntiān xiàngshàng), a talk show broadcast on Hunan TV since 2008. After the filming, Qian, one of the co-hosts of the program, exchanged contacts with her and repeatedly asked her out. Due to conflicting schedules, the two were unable to meet up in person until February 2019.
The woman wrote that in a restaurant in Shanghai, Qian talked her into drinking an excessive amount of alcohol to a point where she "felt unconscious." The next morning, she woke up naked in Qian's apartment, uncertain of what had happened after the dinner.
"He started telling me that I insisted on going home with him while intoxicated. He said he liked me so much that he couldn't resist the temptation of having sex with me," the woman wrote. "He told me not to worry, saying that he was wearing a condom."
The woman goes on to say that she confronted Qian immediately, at which point the celebrity attempted to pay her hush money to keep their encounter secret. The woman said she reported the alleged incident to the police. When questioned at a police station, Qian allegedly apologized and asked for her forgiveness, which she refused to grant. But despite her determination to hold Qian accountable for his behavior, the police did not follow up on her complaint.
"My world crumbled. I tried to kill myself multiple times and was saved by my friends. I went down a dark spiral of severe depression in the next two years, crying and hurting myself regularly. I barely had any sound sleep," she wrote.
The woman also uploaded several videos (in Chinese) to accompany the post. In what appears to be surveillance footage captured by cameras in Qian's apartment building, the TV host can be seen leading her to his home when she was visibly swaying back and forth.
China news, weekly.
Sign up for The China Project's weekly newsletter, our free roundup of the most important China stories.
Xiao Yi's account has been met with an outpouring of supportive comments on social media, with many applauding her for her bravery. As of the time of writing, one of her posts has received over 2.6 million likes on Weibo, with most of the 140,000 comments being sympathetic. "Please present more evidence and send him to prison," a Weibo user wrote (in Chinese), while another one remarked (in Chinese), "For women on the internet, there's only one correct response to the allegations: 'Believe women when they come forward!'"
But some commentators were skeptical of Xiao Yi's story, questioning why she waited two years to go public and whether she was literally unconscious when the alleged assault happened. Their disbelief intensified later today when the Public Security Bureau of Changning District in Shanghai issued a statement regarding Xiao Yi's claims, saying that a formal investigation was launched in 2019 to look into her accusations. But because of a lack of evidence, the case was never prosecuted. 
However, the explanation was swiftly challenged by Xiao Yi, who wrote in her latest Weibo post (in Chinese) that Qian admitted to rape in his police interview.  
In light of Xiao Yi's allegations, there has been a reexamination of Qian's career as a TV host. Some supporters of Xiao Yi argued that although her claims seemed shocking at first glance, they were not surprising to regular watchers of Qian's shows. And now a number of jokes and comments made by Qian in the past have taken on a chilling meaning. In one example (in Chinese), Qian said on a variety show that if he could have any superpower, he would have X-ray vision. His remark, coupled with a sinister smile on his face, generated an eruption of laughter from a live studio audience. Seemingly unbothered by Qian's creepy confession, a female guest on the show said, "No wonder you kept staring at my chest and told me I have big breasts!" 
In another example (in Chinese), when a law professor was invited on his show to explain a legal case where a woman was sexually harassed by a male passenger during a flight, Qian expressed a disturbing amount of skepticism toward the victim. "Why didn't she fight back? It's ridiculous that the harassment lasted for 90 minutes! She had many ways to get herself out of the situation," Qian said.
"He's been telling us who he is. We just didn't listen," a Weibo user wrote (in Chinese). Another person said (in Chinese), "What a piece of garbage."
While Xiao Yi didn't explain her incentive to speak out two years after the alleged incident, many social media users were under the impression that she was inspired by Dōu Měizhú 都美竹, the 19-year-old college student who accused Canadian-Chinese celebrity Kris Wu (Wú Yìfán 吴亦凡) of date rape and preying on underage girls in an explosive essay published last month. Inspired by her bravery, a string of women have since come forward with similar allegations against Wu, which led to the formal arrest of the mega pop star last week.
Qian and Wu are the latest men to fall from grace in China by #MeToo claims that have changed the public discourse around sexual assault and accountability, reshaped definitions of boundaries in the workplace, and transformed many industries including entertainment and tech. Since China's #MeToo movement, sparked by a group of feminsit activist, first took root in China in 2018, a handful of men have been forced out of power as more women gained strength to speak their truth about sexual assault and abuse. The momentum has fizzled somewhat, but a recent surge of public anger over several high-profile sexual assault cases, including Wu's scandal and the rape allegation at Chinese tech giant Alibaba, has brought the movement back into the spotlight.