Move over, Shanghai and Beijing? Suzhou wants to be the 'Pharmacy Valley of China'
Business & Technology

Beijing and Shanghai often come to mind when you think of China's biopharma capitals, but Suzhou - an ancient city mostly known for its cultural heritage - steadily has built a biopharma hub that rivals those two cities.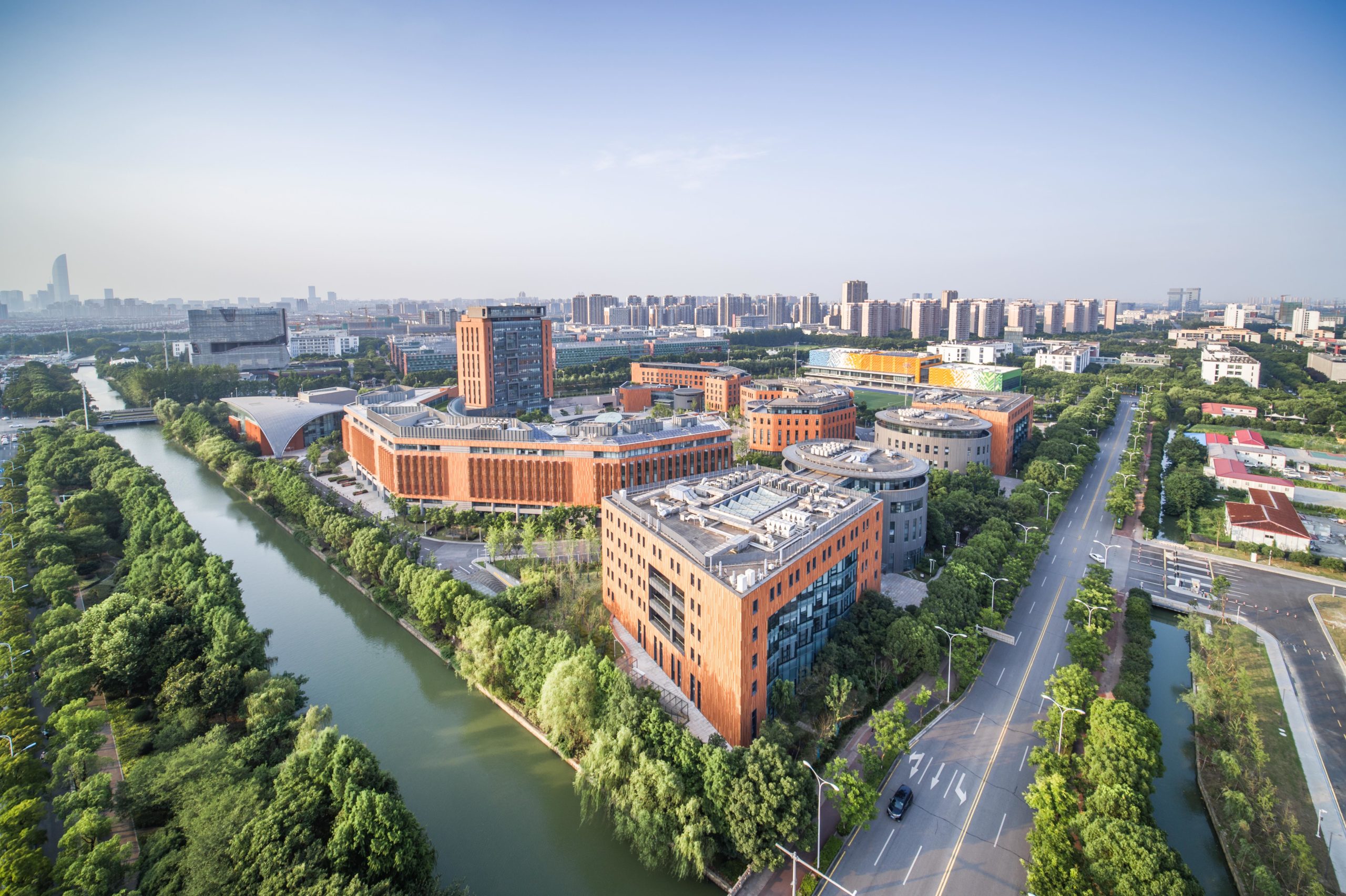 This article is brought to you by Xi'an Jiaotong-Liverpool University, a leading international joint venture university based in Suzhou, Jiangsu, China.
---
China has an ambitious plan to become a pharmaceutical heavyweight on the global stage, and it has come close to succeeding. With an increasing number of international and local companies expanding their manufacturing and development facilities in the country, China is currently the world's second-largest market for pharmaceuticals and the fastest emerging market for the sector, behind only the U.S.
China's commitment to pharmaceutical development is not without reason. As its COVID-19 vaccination drive continues in full force, there has been a greater public appreciation of the pharmaceutical industry's dedication to noble endeavors like inventing lifesaving treatments and preventions for disease. 
Even before the pandemic, faced with a rapidly aging society with growing medical needs, the central government had already embarked on the largest health system reform ever, which included a string of objectives — such as expanding health services and controlling major risk factors — that required the vibrancy of a pharmaceutical industry. 
"Pharmacy Valley of China"
It may be surprising to some that an ancient Chinese city known for its artful gardens, elegant canals, playful stone bridges, and historic pagodas is rapidly gaining muscle in a major modern industry: biopharma. 
The area's biopharma sector emerged about 15 years ago with the construction of BioBAY, a biomedicine cluster located in Suzhou, Jiangsu Province's economic and industrial center. Often dubbed as the fastest-growing life science incubator in China, BioBAY plays host to over 430 businesses, which together employ nearly 15,000 professionals in the biomedical industry. The members of the community are not only major biopharmaceutical and biotech companies like Innovent Biologics, CStone Pharmaceuticals, and BeiGene, but also fledgling startups like Gracell Biotechnologies and Basecare Medical.
Also among the residents are two companies in Suzhou, Abogen Biosciences and Advaccine Biopharmaceuticals, which recently made news for developing China's first mRNA-based and first DNA-based COVID-19 vaccines, respectively. Clinical trials are underway for both vaccines.
With an explosion of jobs and financing fueled by BioBAY, Suzhou has been experiencing a burgeoning pharmaceutical innovation boom. According to official data, in 2019, Suzhou's biomedical industry produced a gross output of 172.8 billion yuan ($26.7 billion) and obtained a year-on-year growth rate of 24.9%, a performance strong enough to overshadow other 65 strategic emerging-industry clusters outlined last year by China's National Development and Reform Commission.
To make its biopharma sector the city's most dominant and most visible industry, the local government of Suzhou unveiled a plan in April last year to create a biopharmaceutical ecosystem with the goal of building, within 10 years, a "Pharmacy Valley of China." The initiative involves specific goals like making Suzhou home to over 10,000 biomedical companies, as well as achieving 1 trillion yuan ($155 billion) in revenue from the industry. 
The next generation of pharma talents
Some of the most essential components of the ecosystem are "practice-oriented, interdisciplinary, and high-end global talents," "research in cutting-edge areas of bioscience," and "opportunities for cross-discipline cooperation," explains Dr. Yimin Ding, the vice president of Xi'an Jiaotong-Liverpool University (XJTLU). "And that's where XJTLU comes in."
"We realized that this is a good opportunity for development in our university and it also fits well with our school's second 10-year strategy," adds Dr. Ding. "It will help enhance our social service, talent development, and fundamental research."
As a direct answer to a call from the Suzhou government, XJTLU started putting together a proposal to establish an institution focused on pharmaceutical education. In November 2020 — after beating a slew of high-profile universities also hoping to get involved in the project — the Suzhou-based international joint university opened the XJTLU Wisdom Lake Academy of Pharmacy.
The institution, which is admitting its first cohort of students this fall term, is tasked with "pioneering a new model of higher education that closely integrates our university with the broader society and industry, fostering a new generation of internationalized and versatile industry elites that are trained to develop the requisite technical skills and innovative mindset to succeed in their careers," according to Professor Mu Wang, the executive dean of the Academy.
The Academy draws from several existing pharma-related schools and departments at XJTLU, including the Department of Biological Sciences and the Department of Chemistry, while benefiting from the university's comprehensive academic structure. Dr. Ding notes that another two key elements making XJTLU stand out in the selection process are the school's emphasis on building business partners in the biopharmaceutical industry and its international faculty and network. 
"When it comes to teaching and curriculum, we not only comply with standards imposed by the Chinese Ministry of Education, we also comply with those implemented by the University of Liverpool, one of XJTLU's parent schools," says Dr. Ding. "Flexibility and efficiency are our unique features. And we are very good at listening to different voices, both from the government side and the industry side."
A work in progress
Standing only two kilometers away from BioBAY, the Academy is in an ideal position to tap into resources in the community, mainly through means like inviting experts to be part-time teachers or graduate students' co-supervisors, and convincing industry partners to provide internship opportunities for students, says Professor Wang. 
This model, facilitating the collaboration of industry, education, and greater society, is not unlike Kendall Square in greater Boston, where Massachusetts Institute of Technology and the Broad Institute of MIT and Harvard rub elbows with biotech and other technology companies, including Pfizer, Bayer, and Johnson & Johnson innovation. 
To fully materialize the partnership's potential and advance biomedical innovation, the Academy will also adopt a multidisciplinary approach and heavily invest in innovative technologies, such as artificial intelligence and deep learning. But Professor Wang stresses that patience is everything, saying that "it could take a few years before anything good will come out from this interdisciplinary field."
"AI-Pharmaceutical development is a new interdisciplinary field that is still in an infant stage. Using AI, we may be able to find or identify novel drug targets for innovative drug development, such as drugs with better efficacy and fewer side effects," he explains.
The Academy will also feature a variety of research facilities, with some having a particular focus on international cooperation. In partnership with the University of Liverpool, XJTLU is working to build the XJTLU-UoL Pharmacology Research Centre, an institution that will concentrate its first-phase research on fundamental pharmacological research, as well as the XJTLU Offshore Innovation Centre, an innovation base in the U.K. for emerging technologies that encourages concerted efforts at home and abroad and the sharing of resources within and outside this institution. 
Dr. Ding is optimistic about the Academy's future, saying that the support of the local Suzhou government is setting the Academy up for success. "We delivered the message to them that the Academy needs to conduct fundamental research to sustain its long-term development. And the government responded very well by establishing a fund to support this," says Dr. Ding. "This government-industry-university ecosystem model is destined to bear fruit in the long run."
The inaugural class modules of the XJTLU Wisdom Lake Academy of Pharmacy will begin this September. Scholarships are available for outstanding candidates for the Academy's Ph.D., master's, and undergraduate programs. In addition, the Academy offers academics in relevant fields competitive salaries and a chance to contribute to the growth of a new Academy of strategic importance to the university and the surrounding area.
---
For more information, please visit the Academy's website: https://www.xjtlu.edu.cn/en/study/departments/academy-of-pharmacy/