Chinese investors pile into 'metaverse,' despite official warnings
Business & Technology
"Investment is not a virtual game," a commentary in state-run Chinese media said earlier this month, warning investors to avoid augmented and virtual reality "metaverse" products. Investors did not listen — Beijing-based Nreal, an augmented reality technology company, just completed a Series C funding round of over $100 million.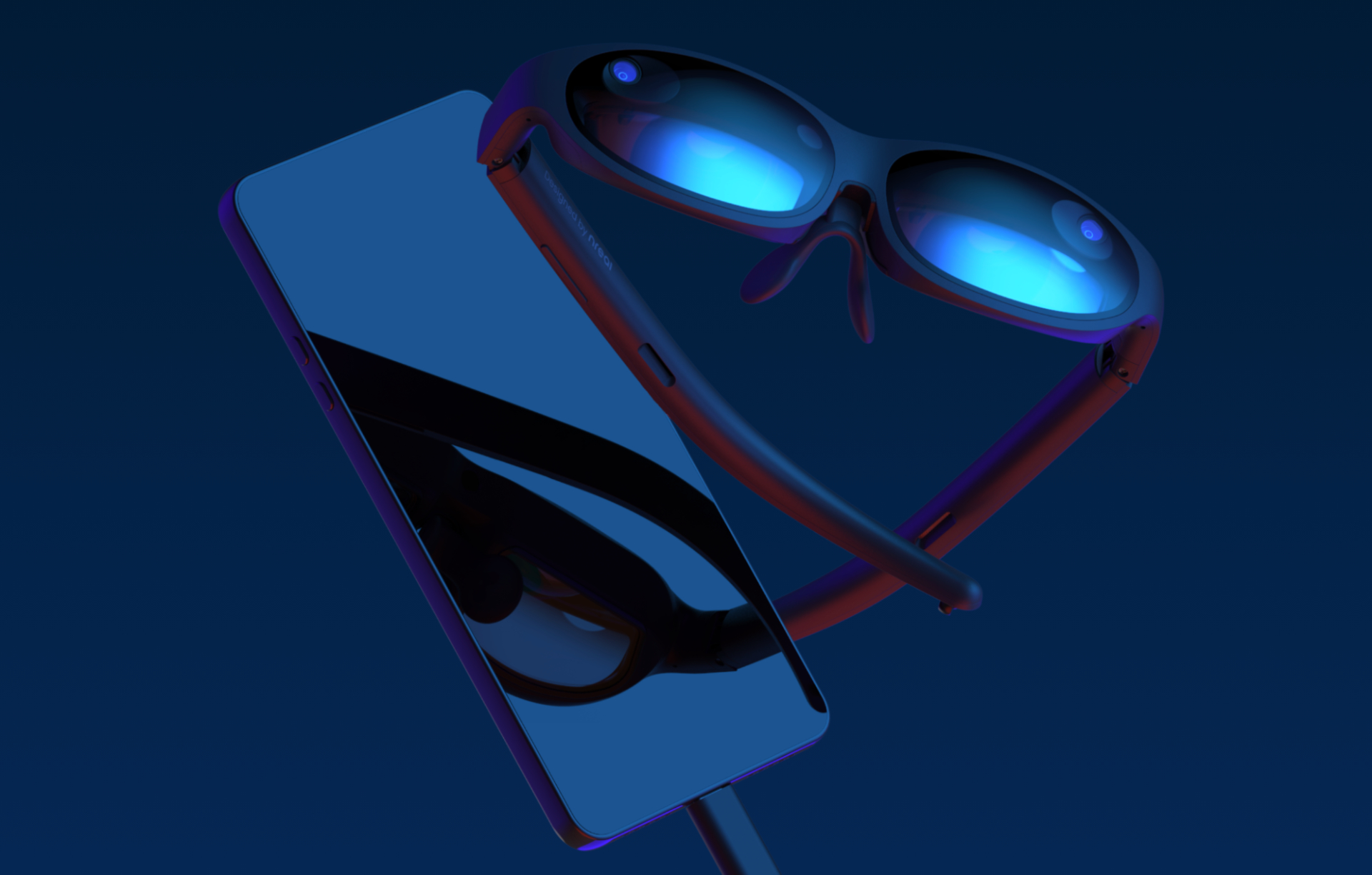 In a not-so-distant future, facial appearances are customized, physical laws can be bent, and life comes with the choice to opt out.
This is the metaverse, a collective virtual world open to anyone with a phone and a fast data connection. It was first conceived by Neal Stevenson in his 1992 sci-fi novel, Snow Crash, and two decades later, tech companies are trying to make it real. In July, Facebook's Mark Zuckerburg took the first leap when he unveiled new initiatives designed to "bring the metaverse to life."
Now Chinese investors have caught the same bug, and startups making software and hardware for virtual reality (VR) and augmented reality (AR) — technologies that enable users to interact with virtual worlds — are proliferating.
Yesterday, Nreal, an AR technology company, completed a Series C funding round of over $100 million. According to the tech site 36Kr (in Chinese), the round was co-led by Jack Ma's Yunfeng Fund, Hontai Fund, and NIO Capital, the investment arm of electric vehicle company NIO. The company is now valued at around $700 million.
Founded in 2017, the Beijing-based company sells a flagship pair of AR glasses called Nreal Light, along with a host of applications that can run on smartphones. It has raised money from legendary investors such as Sequoia China, High Tide Ventures, Shunwei Capital, and others.
Nreal is a minnow among sharks in the Chinese metaverse ecosystem — which includes gaming giants Tencent and NetEase, and most recently ByteDance — but it is growing quickly. Though it has yet to sell products in China, it has been retailing its flagship glasses in a handful of markets, including South Korea, Japan, Germany, and Spain.
"China is definitely a huge market, and (we plan) to enter that market next year, and also the U.S. and maybe more countries as well," CEO Xú Chí 徐驰 told CNBC.
Lately, AR companies have proliferated in China, accelerated by pandemic isolation and the increasing demand from youths seeking escape from high-pressure urban life. China's AR market is expected to grow 68% over the next five years. Meanwhile, the global AR market is forecast to reach $30.7 billion in 2021, and close to $300 billion by 2024.
Facebook's Oculus is the current world leader in VR headsets, capturing two-thirds of the market. But the Chinese firms DPVR and Pico took the second and third spot, with their shipments growing 100% and 45% year-on-year, respectively, according to a report published by research firm IDC in June.
Market enthusiasm for digital worlds reached its apex on August 30, when ByteDance bought Pico in a hasty attempt to get ahead of the metaverse trend. Sources (in Chinese) say ByteDance bought Pico for 9 billion yuan ($1.4 billion), which they say is nine times the headset maker's real value. Companies affiliated with the technology soared suddenly after the purchase, including Wondershare Technology, Wahlap Technology, Goertek, and Perfect World.
That raised the eyebrows of Chinese regulators, who have recently come down on financial speculation and adjacent sectors such as gaming. On September 9, a front-page commentary in the official state-run paper the Security Times (in Chinese) warned against investing in the metaverse because the products were still in their infancy.
"Investment is not a virtual game," the article warned, denouncing the new technologies as a "grand and illusionary concept." The commentary added, "Blindly investing in the metaverse will ultimately come back to bite you."
Yet that has not deterred other technology sectors, like electric vehicles, from contemplating the jump into cyberspace. "Consumer electronics are undergoing a major shift," said Zhū Yán 朱岩, a managing partner of NIO Capital (in Chinese). "Augmented virtual reality is starting to enter every household and is expected to become the new nexus of smart living."
Zhu continued, "We're optimistic about the application of AR/VR glasses in automobiles, especially its application in-car entertainment. We're looking forward to seeing Nreal become an industry leader, accelerating the push toward smart transportation and smart cities."
Business in the morning.
It only takes two minutes each day to stay tapped in to the world's second largest economy. Sign up for Tipsheet, delivered to your inbox for free at 9am ET daily.