Make China visible again: Exploring 'Rooms Within China'
Society & Culture
A new photo book, "Rooms Within China," features 100 photographs by 20 renowned contemporary Chinese photographers.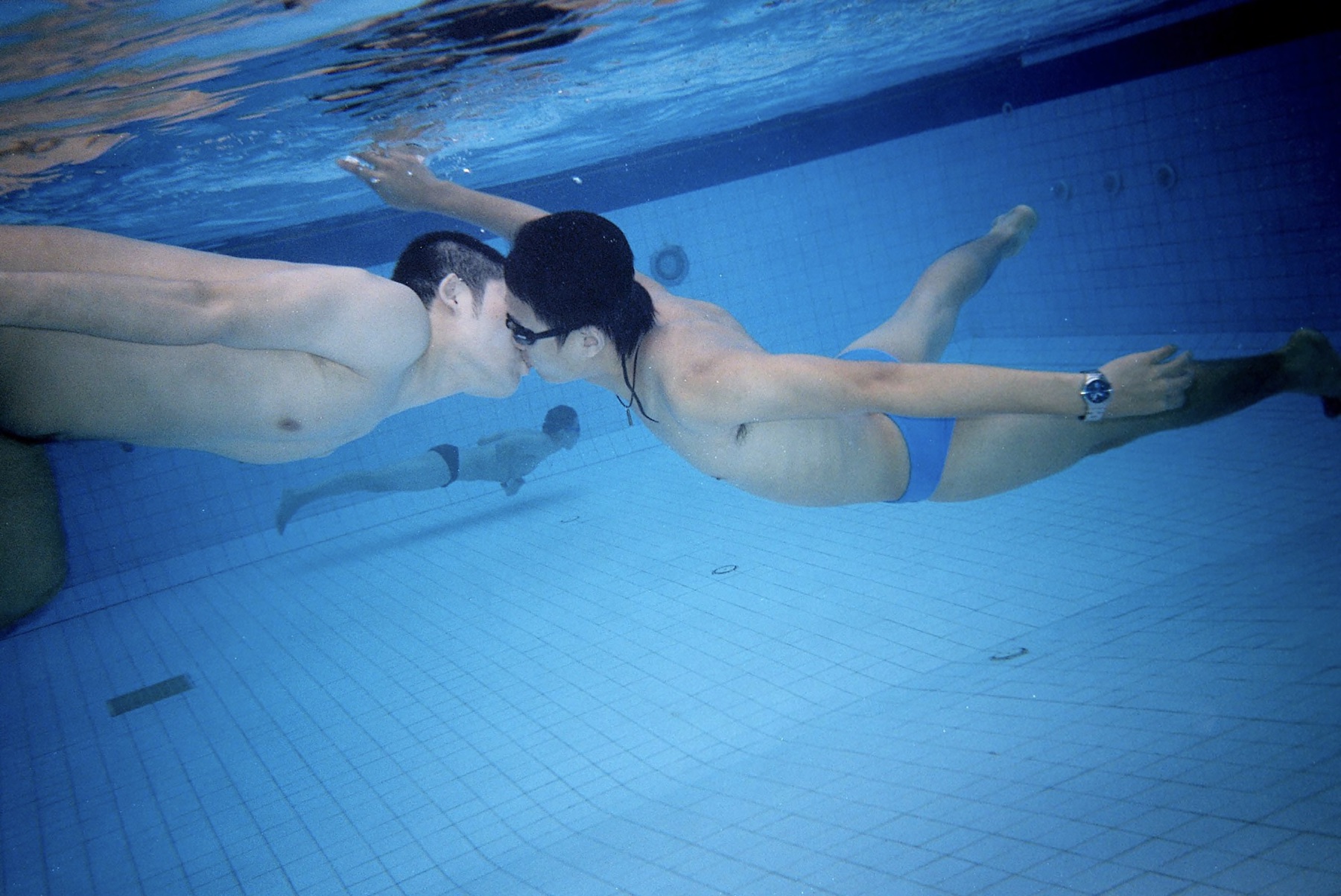 As is often the case during times of crisis, the art world has been particularly affected during the COVID-19 pandemic. Funding has dried up for many projects as would-be sponsors tighten their purse strings, while festivals and exhibitions are being canceled around the world.
Yet for one entrepreneurial Chinese art lover, not even a pandemic could slow down his photographic passion project.
Martin Wendelbo is a sinophile, curator, and founder of Tofu Collective, a Copenhagen-based studio dedicated to promoting East Asian art and culture. In October, he published Rooms Within China, a book of 100 photographs showcasing 20 contemporary Chinese photographers. It brings a generation of renowned photographers under one cover for the first time, including Pixy Liao (廖逸君 Liào Yìjūn), Chén Rónghuī 陈荣辉, Coca Dai (戴建勇 Dài Jiànyǒng), Xiǎoxiǎo Xú 徐晓晓, Lǐ Zhèngdé 李政德, Lǐ Lín 李林, and Wáng Lù 王露.
"In 2013, I moved to Beijing with one of my school friends for a period of nine months," Wendelbo says from his home in Denmark. "We didn't have any plans. We just finished school and wanted to travel. After two weeks we found an apartment and jobs as English teachers." Soon after that, he was taking undergraduate classes in Beijing, and later, in Hong Kong.
Like many foreigners, Wendelbo's first exposure to contemporary Chinese photography was through the work of Rèn Háng 任航. Ren's graphic visual explorations of sexuality and censorship made him a luminary of the scene in the 2010s. With backing from Ài Wèiwèi 艾未未 and several notable exhibitions in Europe, his star was rising high — until 2017, when he took his own life.
"I started researching and found there's this huge wave of brilliant photographers out there," Wendelbo says. In 2018, while transitioning to a Master's program in Visual Culture at the University of Copenhagen, Wendelbo founded Tofu Collective with a journalist friend, Cecilie Wortziger, who he'd met while studying in Hong Kong. But by his own admission, the nascent project was more a prospectus of ramshackle ideas than a serious platform for East Asian art.
"In the beginning we were just brainstorming, we didn't know what to make it into," he says. "We thought about making some kind of online magazine for students who were studying Asia Studies."
Yet once the idea had been seeded that Tofu Collective would champion China's little-understood contemporary photography scene, the project began to grow like a soybean stalk. "We found out that many people shared the same interests as us," Wendelbo says. "My girlfriend Stine Sonnichsen, who's a digital designer, helped me to establish the platform. Then, Louis Montes, a graphic designer, joined our team the following year, as did Nikolaj Ahlefeldt, my Visual Culture Master's degree classmate, who I eventually edited and curated Rooms Within China with."
By 2019, Wendelbo estimates a further 15 people from varying backgrounds, ranging from art historians to communication specialists, were helping the core Tofu Collective team become "an art association focused on China and East Asia."
The first thing the collective put out was an eponymous magazine, TOFU. It then published a Danish-language cookbook in collaboration with Asian Markets in Copenhagen.
But it would be a China photo book that would come to occupy Wendelbo and company's collective imagination. They wanted to make China "visible" again, particularly for those abroad who might have the wrong idea about the country.
"In Denmark, when we read about China, it's always about negative things," Wendelbo says. "The focus is kind of monolithic. It's about the government or huge companies like Huawei. And visually, there's always a Chinese flag or some graphics in red and yellow. The only photographs people see are pictures in travel guides or photos of Tiananmen Square and places like that. They never focus on people in China."
But the challenges of publishing a book were many, not least of which was a virus spreading around the world and closing international borders, essentially making any trips to court contributing artists out of the question.
"The way we connected with the artists in the book was to write to curators, academics and journalists," says Wendelbo, who then reels off a long list of people who helped realize the project, including renowned Chinese curator Hé Yīníng 何伊宁.
"It has actually been way easier than expected," Wendelbo says. "People have been very cooperative in so many ways. I also think the artists thought it was an interesting project. They were curious as to why we were interested in their photography."
The next problem was finding the money to print A4-sized, hardcover, bilingual books filled with color photography. Tofu Collective got creative.
"The book was funded by two cultural funds in Denmark, Politiken Fonden [a cultural foundation run by a leading broadsheet newspaper] and S. C. Van Fonden," Wendelbo says. The latter was founded by the late Van Sai-Chiu, a Hangzhou-born businessman who became a Danish citizen. "He was the first person to manufacture spring rolls in Denmark."
Everyone's work paid off. The result was a 240-page photo book, Rooms Within China, that is heavy in both weight and content.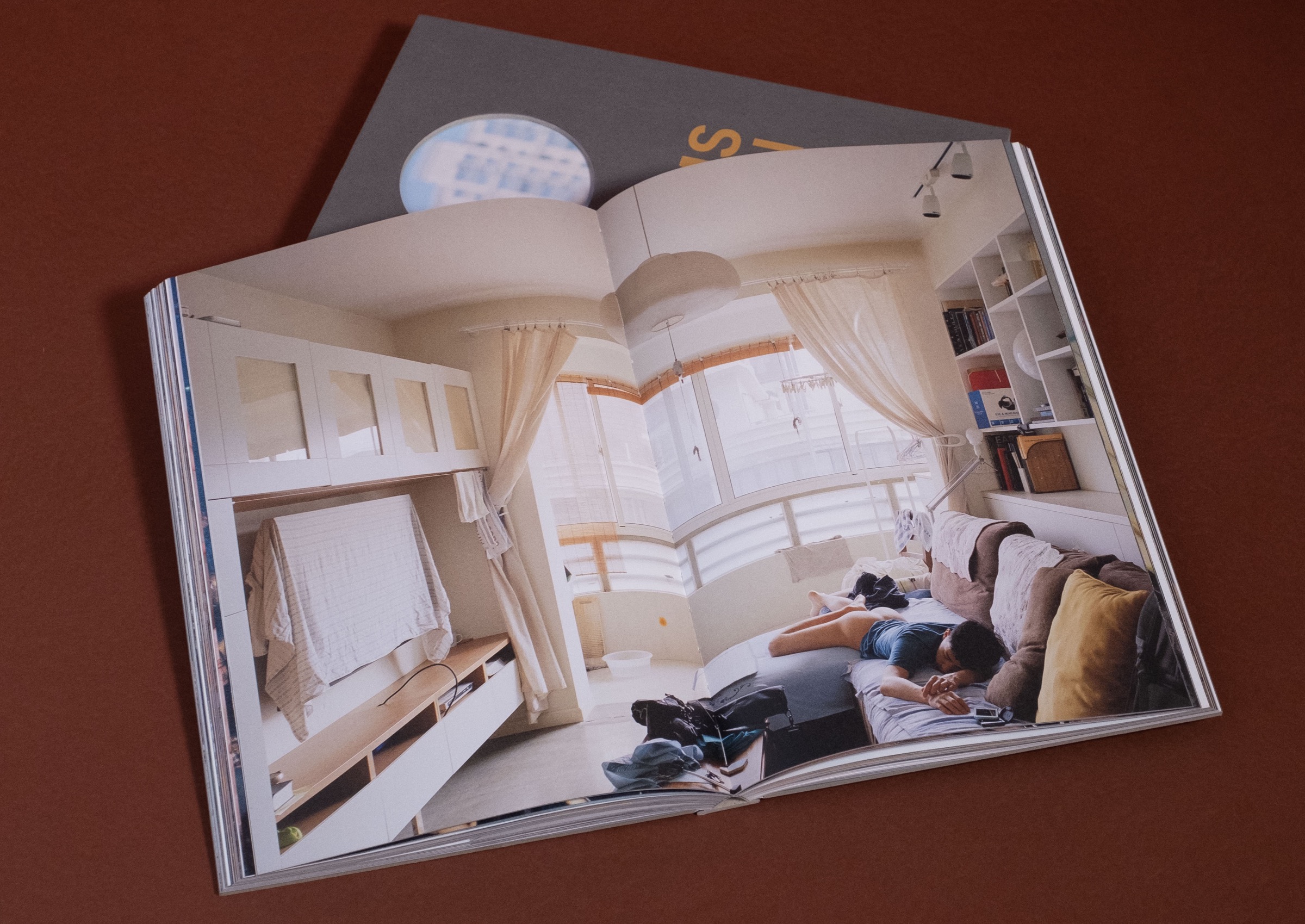 Given that COVID-19 has brought the curtain down on international travel, and forced showcase events like Lianzhou Foto to cancel two years running, there is something timely about the project, which is alluded to in the book's introduction: "China has undergone fundamental changes in past decades, leading to China's ever-increasing international significance — thus making it a country that has never been more important to get acquainted with as it is right now. Be it from Chengdu in the West, Beijing in the North, Shanghai in the East or Guangzhou in the South, this photographic wave facilitates a visual peek into a China that we do not find elsewhere."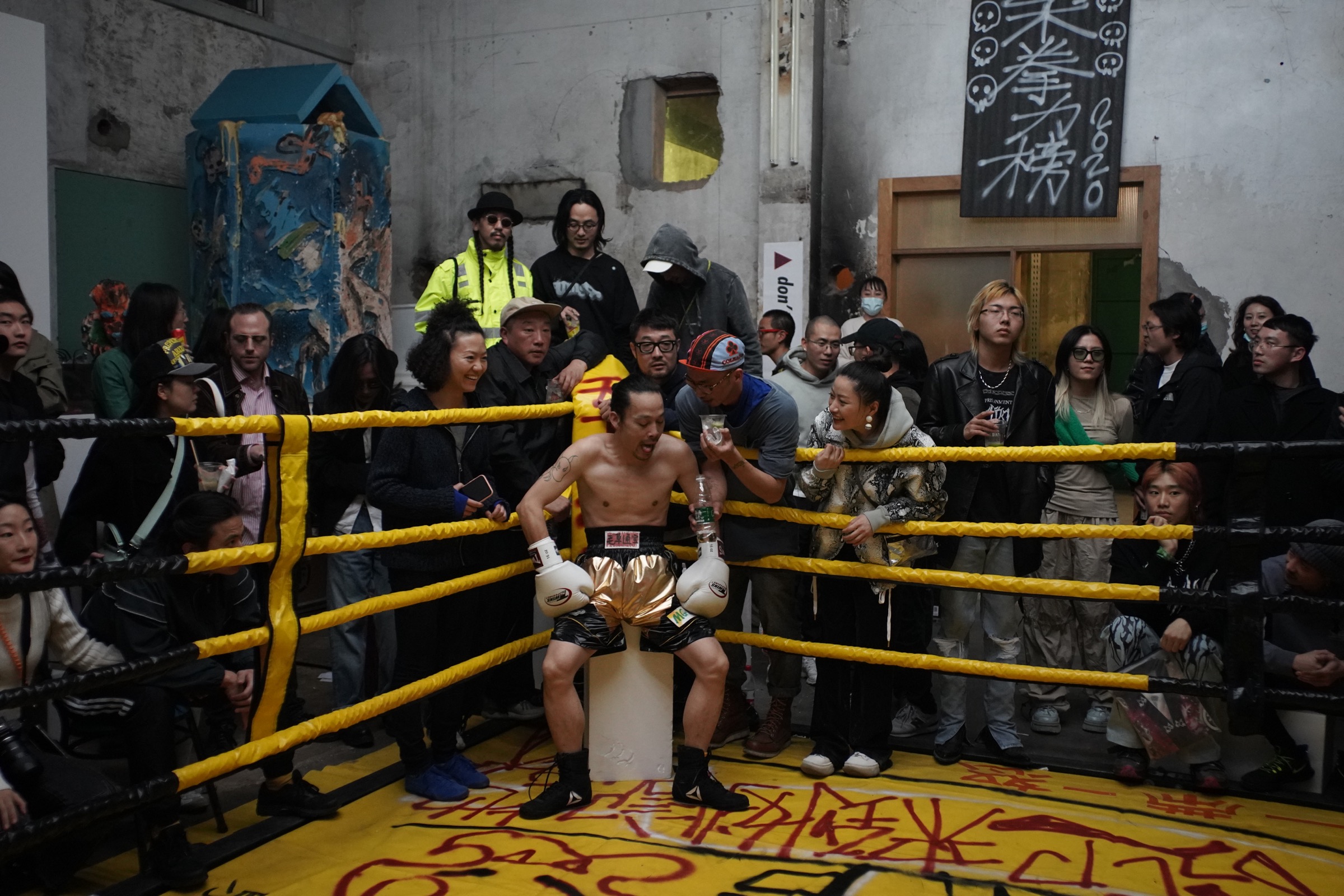 "East-West cultural cooperation is very important at the moment," Shanghai-based photographer Coca Dai says. "The country is closed and culture is the link. This book can help everyone understand China better."
An architecture trope runs through Rooms Within China, from a window-like cover to the image selection, where photos that capture place and space are as important as the depiction of human subjects. "Rooms are a metaphor for human expression, a relatable setting constituted by the basic architectural structure of a floor, a ceiling, and walls, displaying the innermost life of individuals, groups and humanity as a whole," the curators write.
It is this sense of "humanity" that Wendelbo and co-curator Nikolaj Ahlefeldt have attempted to communicate in their photo selection, be it an image of bored karaoke girls in Shenzhen, by Li Zhengde, or a child shopping during Chinese New Year, by Coca Dai.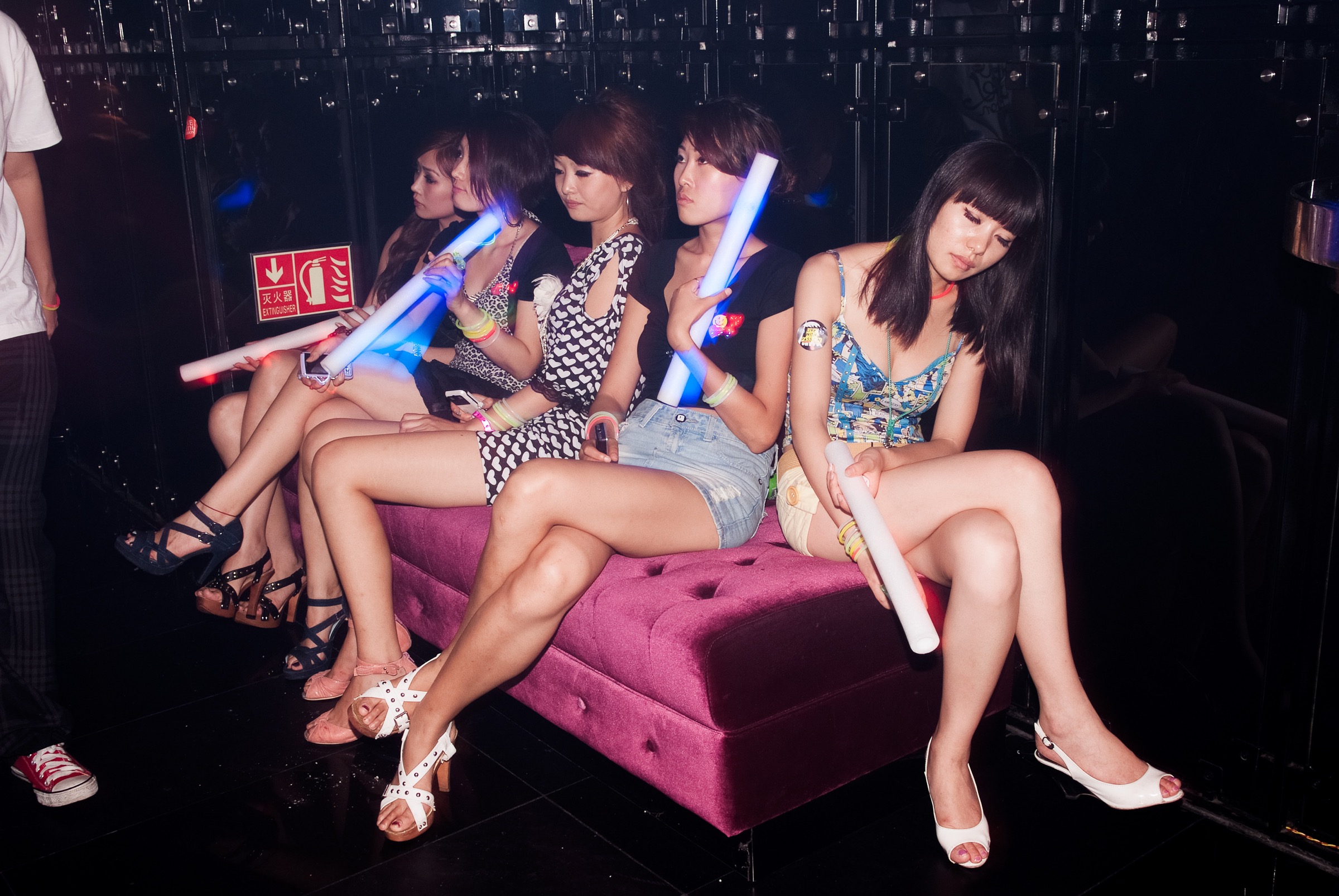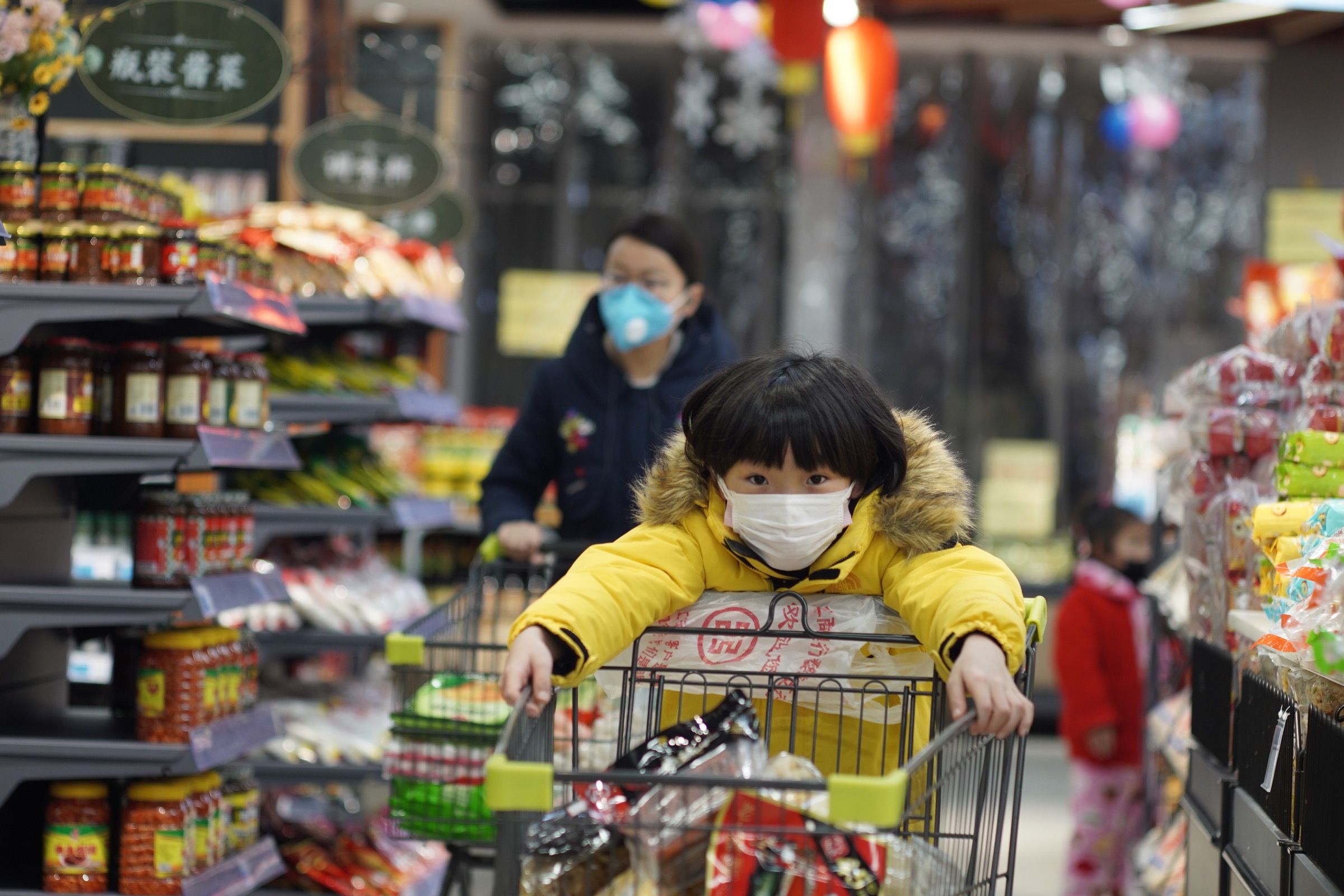 "Cultural exchanges like this one are invaluable," says Shenzhen-based Li Zhengde, who has won awards for such series as The Unseen World and From The River Zi to the Yangtze. "People should not produce different cultural artifacts because of their different cultural environments. Instead, we live in the chaotic and disorderly age of globalization when a blend of different cultures makes the world more harmonious in some ways, and more intriguing in others. I hope that no matter which country you find yourself in, you still manage to maintain an open and curious heart, especially when looking at art, and approaching life."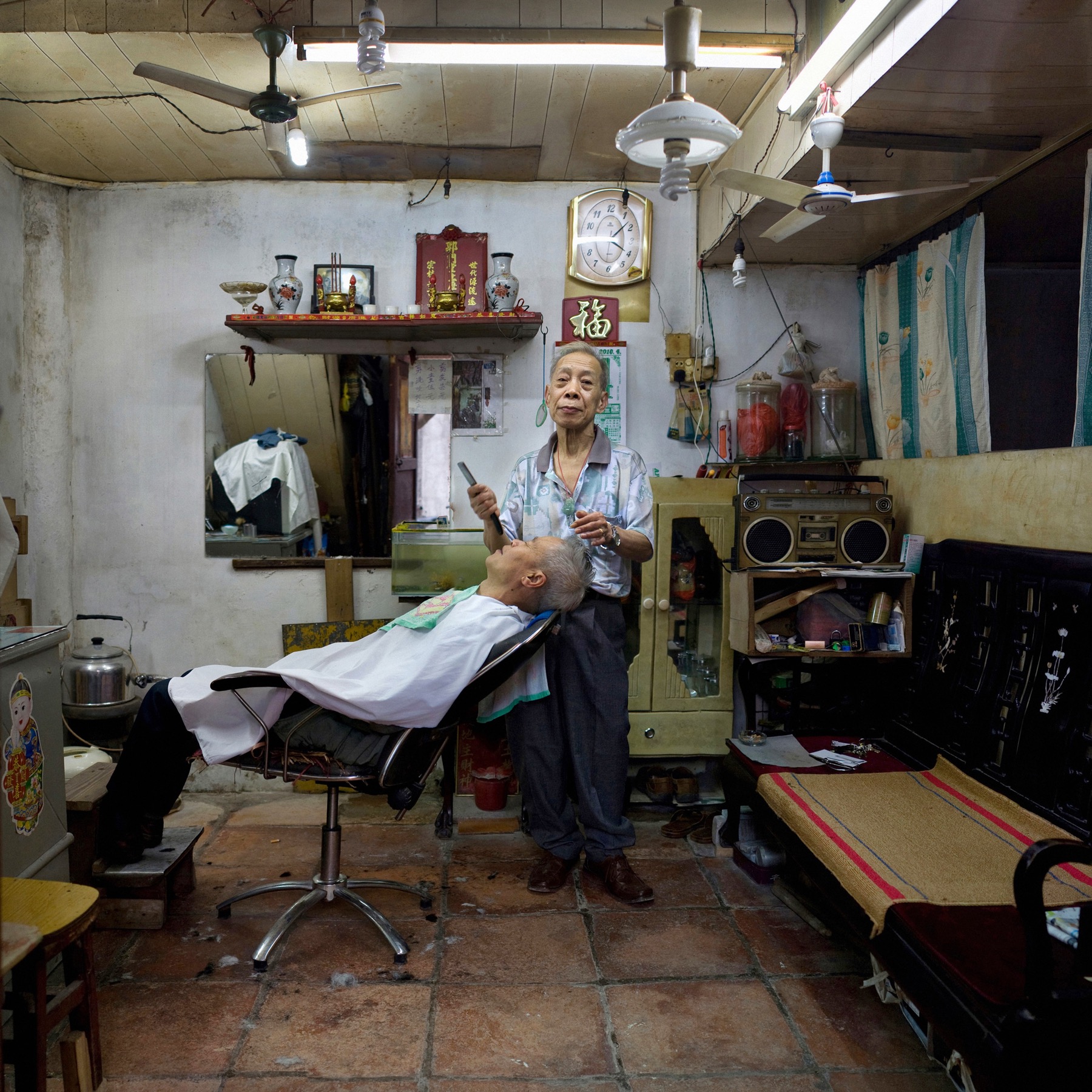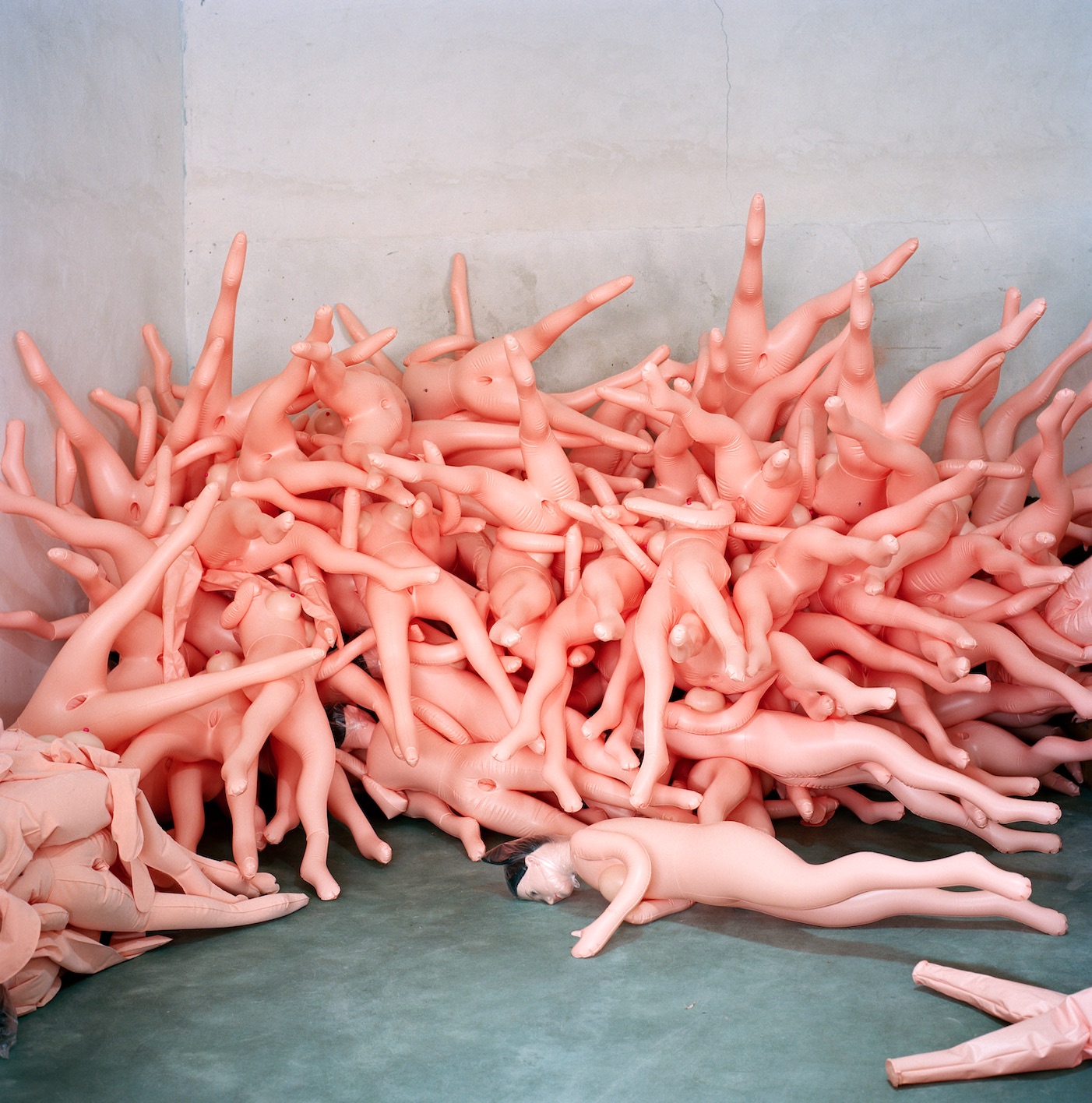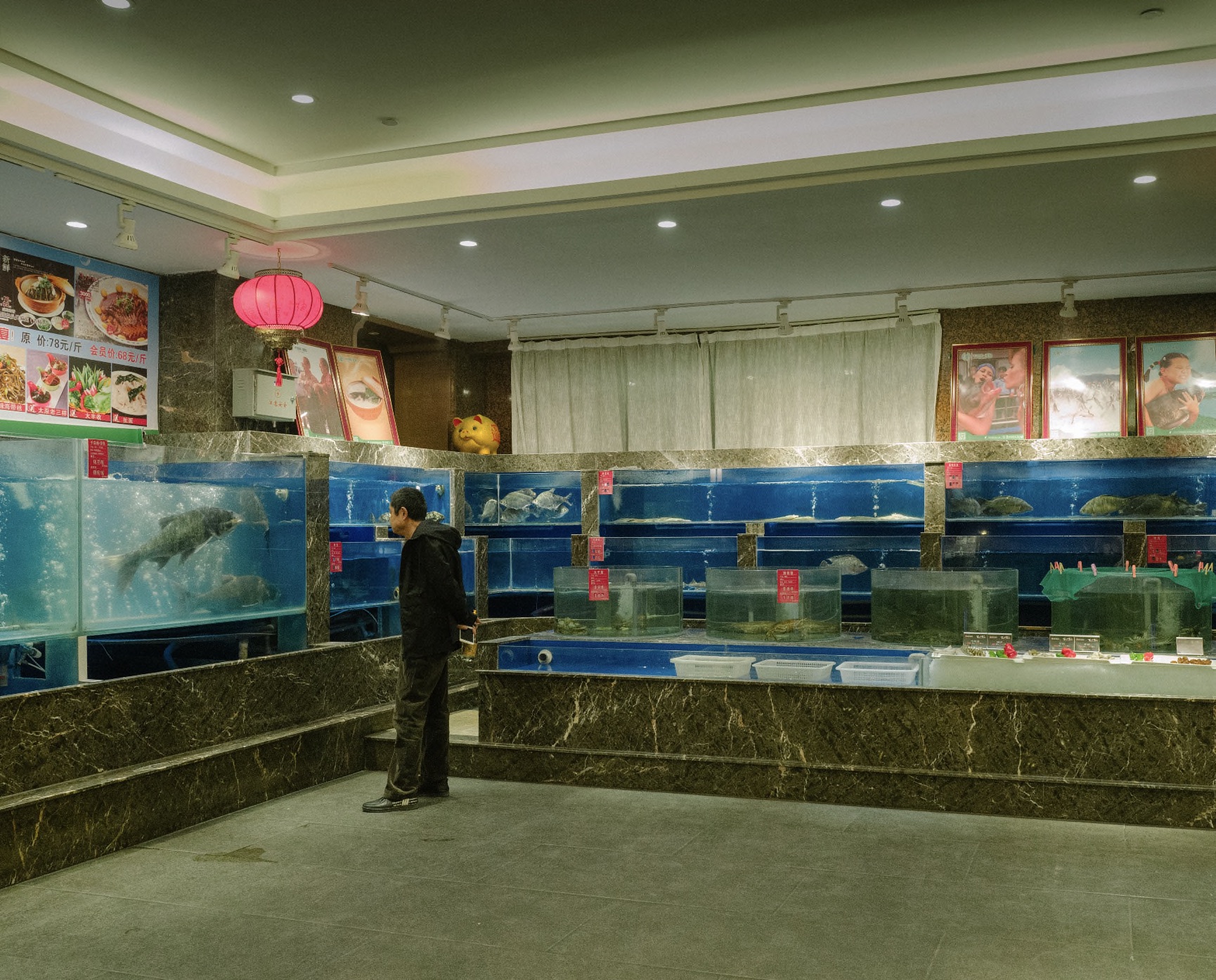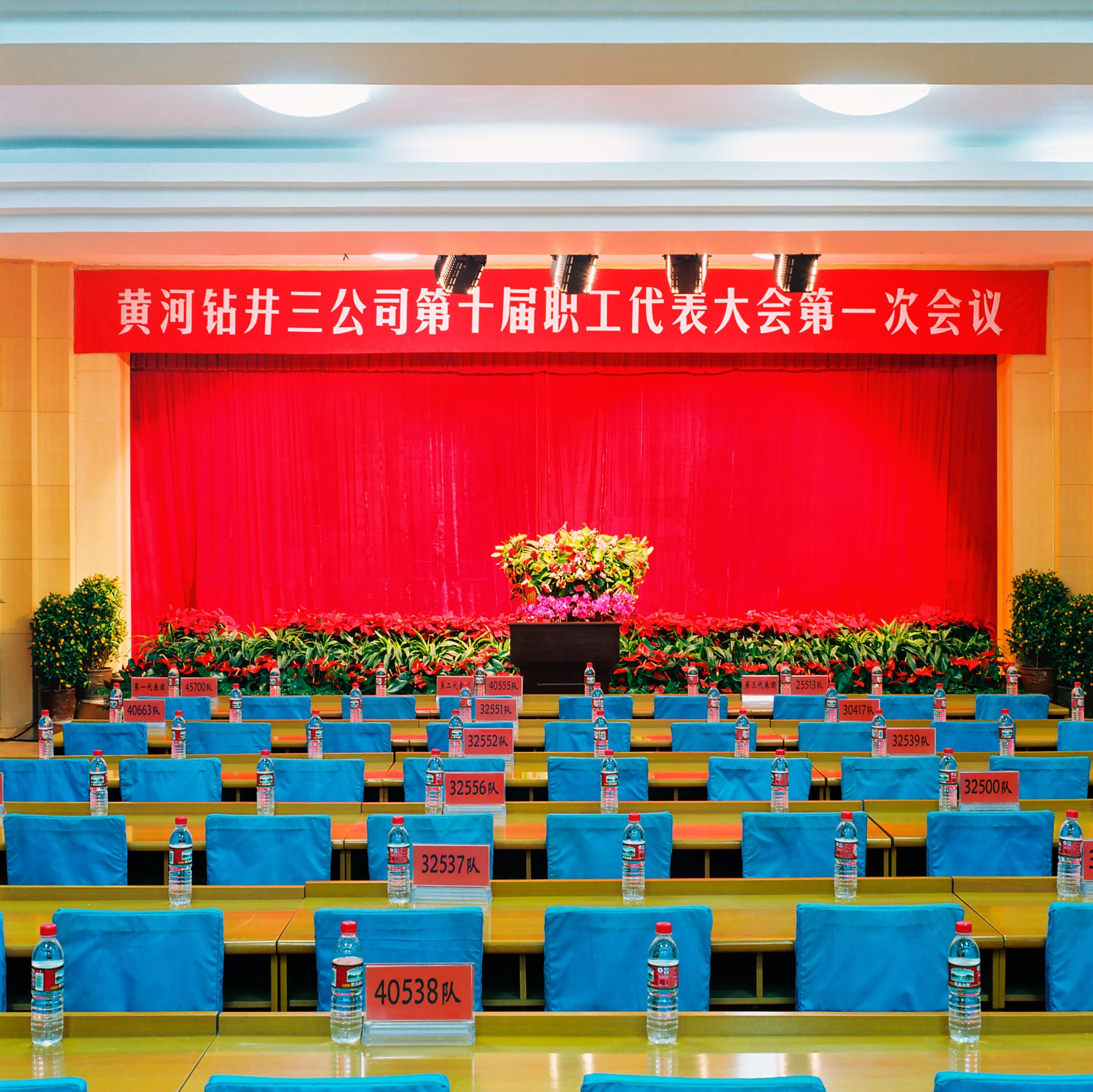 "I think it is very important to communicate and share different stories through photography," says Chen Ronghui, a documentary photographer and photojournalist now based in the U.S. "And publishing a photo book is a good vehicle for the photographic medium, especially when combining different photographers' exploration on a certain subject."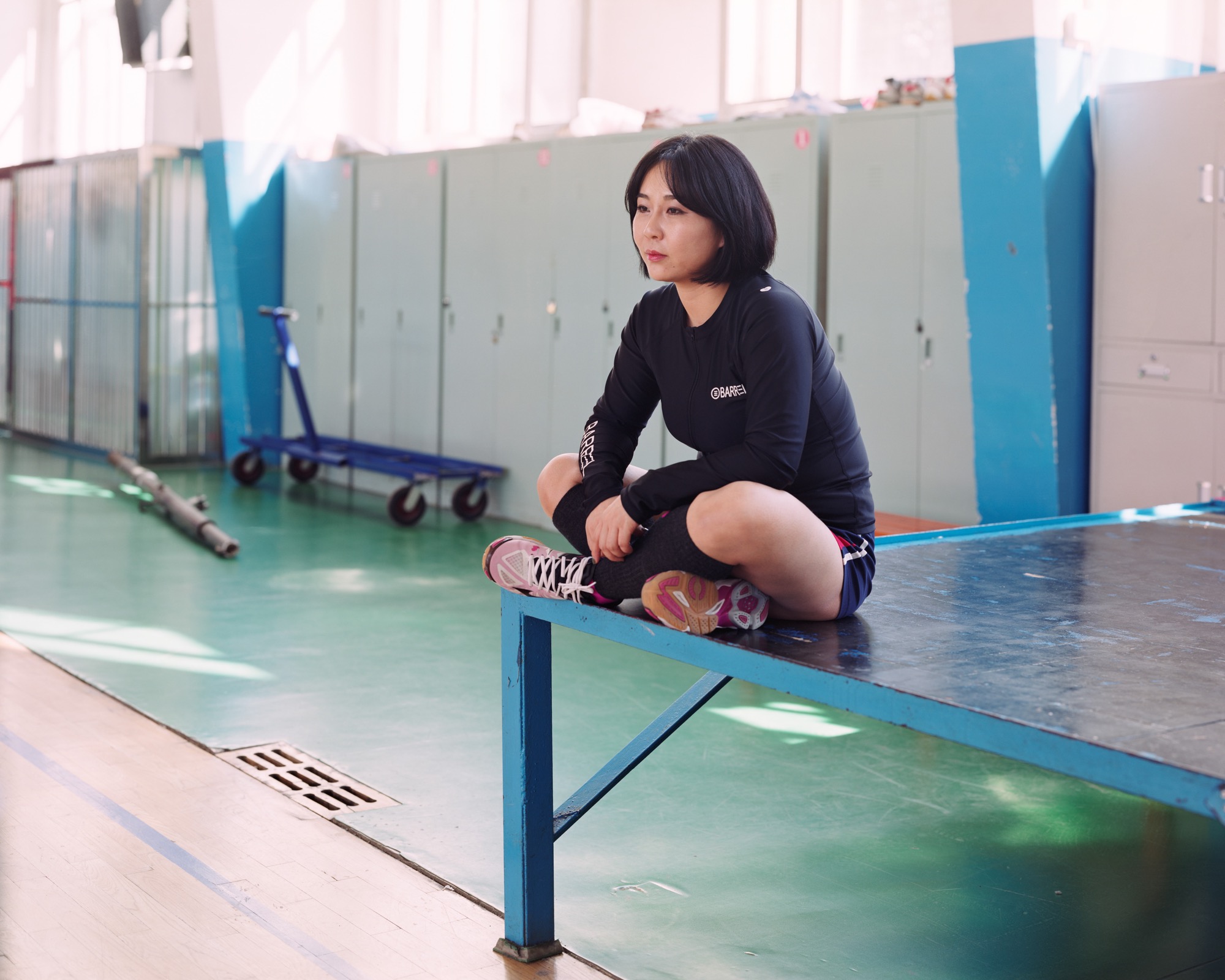 "The interesting thing about photography is there are so many possibilities in the media," Wendelbo says. "People will always understand it in some way. My friends, who have no interest in China, think the photos I've shown them are very interesting. I think it's important to present them in order to challenge people's ideas about China."
---
Rooms Within China is available at Tofu Collective and Photography of China.