Notable China books of 2021
Society & Culture
High politics, the importance of silver, artificial intelligence, rural children: just some of the China topics that made for fascinating reads in 2021.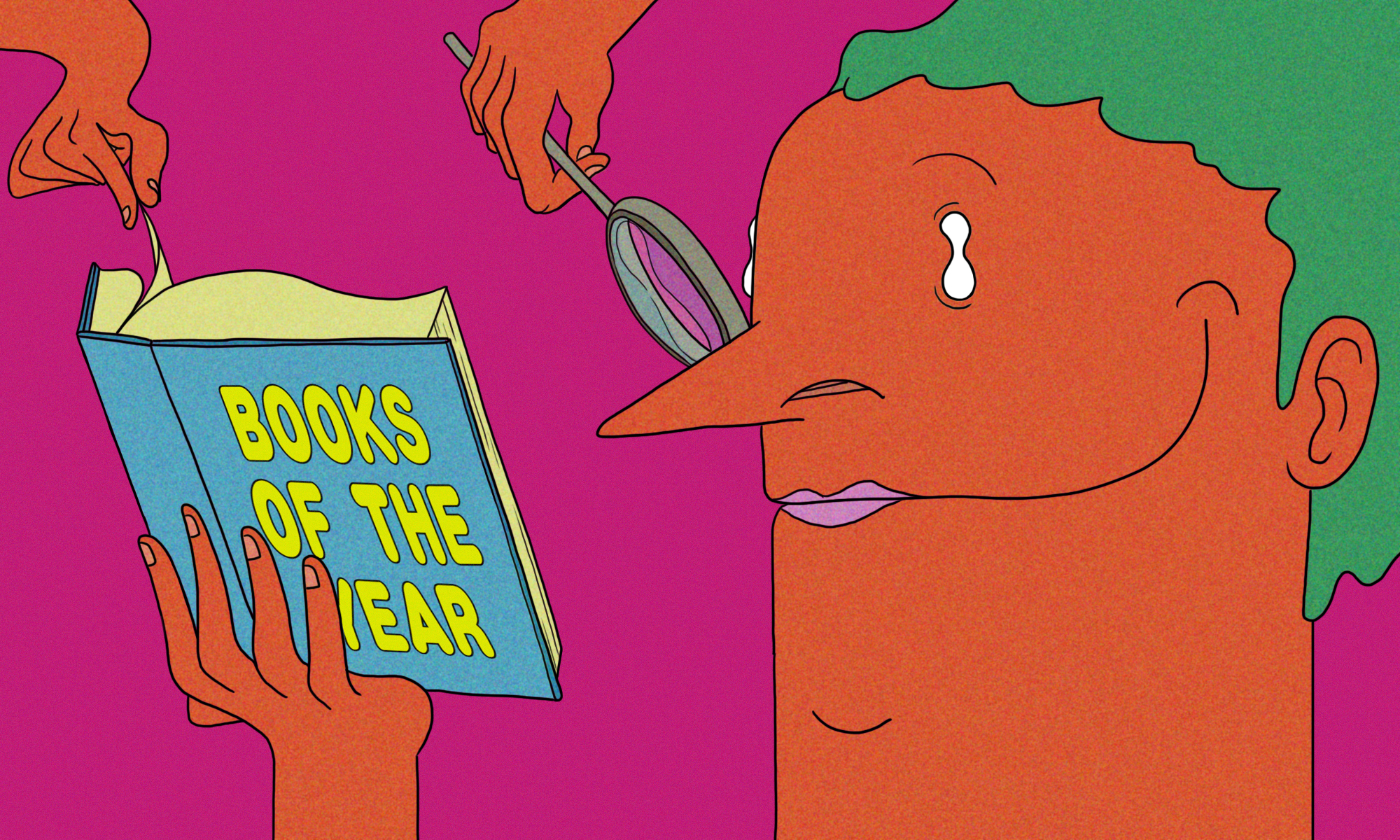 While journalism in China was being hit by tit-for-tat media expulsions, the longer production time for books meant 2021 still yielded a very healthy crop focusing on the Middle Kingdom. There were memoirs, economics explainers, diplomatic surveys, political theses, and historical analyses. Being a China politics nerd, I veer more toward the nonfiction side, and there were some absolutely sterling examples this year. Let's take a look at the best books in English focusing on China in 2021.
Empire of Silver by Jin Xu
Jin Xu's book was originally published in Chinese in 2017 but first published in translation this year. It's about the importance of silver to the Chinese economy, but also a guide to the precious metal's role in Chinese diplomacy, the rise and fall of several dynasties, its part in inhibiting China from "taking off" economically when European states were just beginning to do so, and even its central role in the Opium Wars, which as Xu demonstrated could as easily be called the Silver Wars. Xu is the editor of the Financial Times' China edition and has a solid grasp of both the economic facts and how to keep the book readable: it is far from being a tedious agglomeration of data. However, it is noticeable that Xu refuses to use her historical perspective to comment on present-day economic issues.
China's Leaders From Mao to Now by David Shambaugh
Remember when people thought Xi Jinping might be a reformer and open up China? Yeah. I know. Chinese leaders matter a lot; sitting at the apex of a top-down political system, they dictate how Chinese politics goes, whether the unilateral displays of power from Mao and Xi or the more collective methodologies of Jiang Zemin and Hu Jintao. David Shambaugh's excellent book features potted biographies and political analyses of China's five paramount leaders since the inception of the People's Republic (thus excluding Hua Guofeng and Zhao Ziyang, who never enjoyed full control). Shambaugh examines each leader in turn, considering how their early lives, personalities, and political contexts affect their time in charge. Shambaugh may not have had the archive access of Ezra Vogel or Frank Dikotter, but he does a great job in forming a coherent narrative for each leader and comparing and contrasting their leadership styles.
Red Roulette by Desmond Shum
It's rare that a book about China gets the attention that Red Roulette received on publication, but with its tales of power and corruption at or near the apex of Chinese society, it was one of the sexiest books to come out in many a year. Spurred on by the sudden disappearance/abduction of his ex-wife and business partner Whitney Duan, Red Roulette aims to be a tell-all indicting the endemic corruption and transactional relationships of China's business and political elite. (Only you feel he is protesting too much: "The more I asked around, the more I realized that every relationship formed among those who work within the Party system in China is saturated by calculations of benefit and loss," he says at the beginning when discussing Duan's disappearance. If he did not know that before, you wonder how staggeringly naïve he must have been.) Though the book takes some time to get going (Shum detailing points like his dad coaching a girls' volleyball team and his youthful swimming lessons), it's eventually a deliriously heady mix of money, power, sex, and corruption, with a starring role for Zhang Peili, the wife of China's then-premier Wen Jiabao, to whom Duan acts as a protégé. "We were like the fish that clean the teeth of crocodiles," Shum writes. Eventually, of course, the jaws snap shut, with Shum affecting shock and surprise that such a thing could happen. But as a story, Red Roulette is unmissable.
AI 2041: Ten Visions For Our Future by Kaifu Lee and Chen Qiufan
Kaifu Lee is one of China's most prominent tech experts, boasting more than 50 million followers on Weibo. Following his 2018 book AI Superpowers, which examined the effects of technology in China and the U.S. (and how the former is moving ahead of the latter), AI 2041 leaves the geopolitics behind for a sequence of 10 futuristic scenarios detailing how AI will affect everyday lives, followed by analyses explaining the technical aspects. Deliberately global — with narratives located in Mumbai, Lagos, and Tokyo, etc. — AI 2041 is a book that tries to meld the visionary with the practical by delineating the technologies that will change our lives and postulating their real-world applications. As futurology goes, it's one of the best-informed examples of that arcane discipline — although the narratives are not the best writing you'll ever read.
Invisible China: How The Urban-Rural Divide Threatens China's Rise by Scott Rozelle and Natalie Hell
The human cost of China's great rise isn't acknowledged enough, even when we know about the pains of parents leaving children behind to work in distant cities and the monstrosity that is the hukou. As Rozelle and Hell meticulously demonstrate, it turns out the kids ain't alright. As the cities boomed with transitory migrant labor, those left behind were forgotten, with life outcomes that border on criminal negligence:
[O]nly 12.5 percent of China's labor force has a college education. This is lower than any country at China's level of development, and even lower than many poorer countries. China is dead last in college attainment… China is just as far behind when it comes to high school, about 30 percent of China's current labor force has a high school education or more…. These figures put China behind all other middle-income countries, including Mexico, Thailand, Turkey, and even South Africa.
(Remember that when someone cites PISA scores!)
Rozelle and Hell write very much from the heart: this is not a politically motivated expose on Chinese weaknesses; indeed, as they note, "it's in all of our best interests for China to maintain its economic stability. The risks to the global economic system of a flailing China would be far worse." Invisible China, in its themes and concerns, is very close to China In One Village by Liang Hong, which was also published this year. But where that book was a series of narratives premised on one microcosmic village, Invisible China is more data-driven and analytical, without ever losing sight of the people suffering tremendous burdens in the hope of providing better lives for their children.
The Long Game: China's Grand Strategy to Displace American Order by Rush Doshi
The relationship between China and the U.S. is the most important in the world today, but it can be perplexingly difficult to classify: is it a new Cold War? Disengagement? Strategic rivals? A hot war? Strategic ambiguity? A 100-year marathon? Doshi, like a good academic (as founding director of the Brookings China Strategy Initiative and a fellow at Yale's Paul Tsai China Center), attempts to conceptualize China's behavior in three key strategies: to contain the U.S., to build forms of control over others, and to expand its global influence (he likes his italics). He then argues that these strategies have been sequential: the first from 1989-2008, the second 2009-2016, and the third 2017-present and beyond. China's perception of inexorable U.S. decline may be correct (though it's worth remembering that there was only a decade between Watergate in 1974 and peak Reaganite triumphalism in his re-election year), and Doshi's book is an excellent deep dive into the Chinese beliefs and methodology that drive its current diplomatic strategies.
Beautiful Country by Qian Julie Wang
Beautiful Country is another example of the growing corpus of novels and memoirs that derive, in part at least, from their author's move from Greater China to the Western world. Most often written by women (other fine examples include The Unpassing by Chia-Chia Lin, Sour Heart by Jenny Zhang, A Lover's Discourse by Xiaolu Guo, and Yiyun Li's remarkable Dear Friend, From My Life I Write to You in Your Life), these books are the equivalent of novels tackling the emergence of the United States as a wealthy power, as seen in Henry James for example. Starting with her young uncle's criticism of Mao at the start of the Cultural Revolution in 1966 and the ghastly price paid by her family (her father "pelted…with rocks, pebbles, shit"), Wang takes us through her earliest years near Baoding in Hebei province and thence to her time in the U.S., up to her graduation from primary school. It's richly detailed, filled with both love and trauma. Referring throughout to Zhong Guo and Mei Guo and Ma Ma and Ba Bai, and using pinyin for much of the dialogue, Beautiful Country is less the story of assimilation and migrant success than how minds formed elsewhere struggle to cope with entirely new ways of being. It's an unusual model for a memoir but one that beautifully captures Wang's childish mind and the uncanny alienness that is part of growing up.
---
More book reviews here, and also check out the SupChina Book List: