Reproductive clinics benefit as China incentivizes higher fertility rates
Business & Technology
In a bid to boost China's declining birth rates, Beijing is adding reproductive technologies to public hospitals' health insurance programs. Fertility firms are cashing in.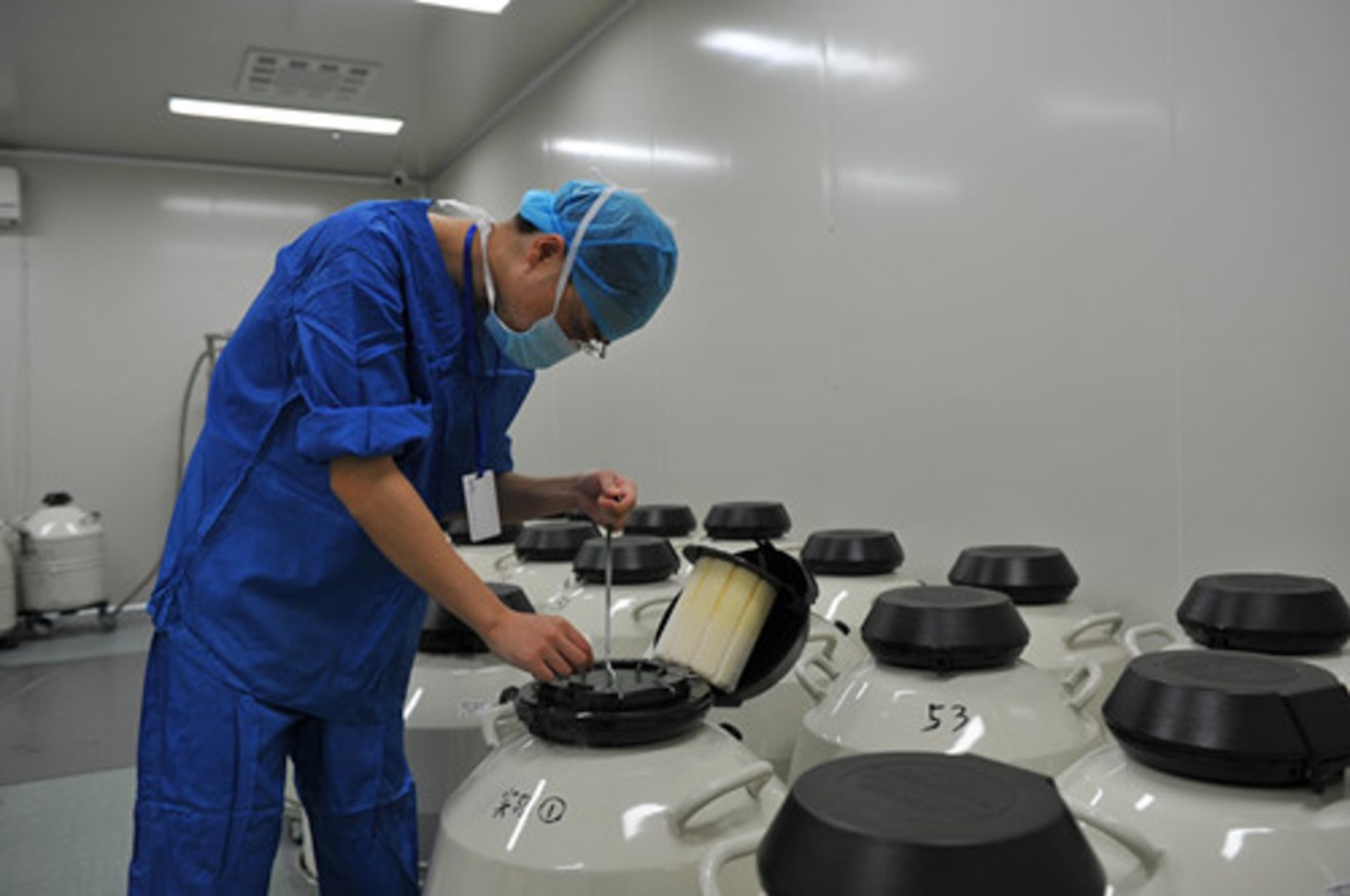 Effective March 26, Beijing will add reproductive technologies, such as in vitro fertilization, into health insurance programs in its latest attempt to boost fertility rates. For now, this policy is only available in Beijing public hospitals. Shares of several Chinese fertility companies rose Monday.
In vitro fertilization company Jinxin Fertility Group 锦欣生殖 finished the day up nearly 9%, topping off at HK $8.81 ($1.13). The Chengdu-based firm operates clinics in southern Guangdong, southwestern Yunnan, and northern Hubei provinces.
Honz Pharmaceutical 康芝药业, a firm with operations in assisted reproductive consumables, soared 20%, as did Hunan Dajia Weikang Pharmaceutical 湖南大甲卫康, a company constructing a hospital specializing in reproductive services. Their share prices finished the day at 8.52 yuan ($1.35) and 23.08 yuan ($3.64), respectively.
With this new insurance scheme, Beijing pledges to reimburse intrauterine artificial insemination, embryo transplantation, and sperm preferential treatment, among other reproductive technologies.
China news, weekly.
Sign up for The China Project's weekly newsletter, our free roundup of the most important China stories.
The context:
Last May, Beijing
abolished its two-child policy
, allowing families to have three children for the first time since 1980. Beijing hopes this new insurance package will further incentivize Beijingers, and potentially the rest of China, to birth more children.
After 35 years and a massive gender imbalance under the one-child policy — estimates suggest a male surplus of 20 to 40 million — China pivoted in 2016 by allowing two births per woman.
While the policy has shifted, China's fertility rates have not caught up. The country reported one of the lowest fertility rates last year at 1.3 births per woman.
The takeaway: Economic and social problems loom within the declining fertility rate. Slowing population growth threatens China's export-driven economy, fueled by abundant cheap labor. It also burdens young Chinese, who are forced to care for aging parents, rather than contribute to the economy.
State priorities will be a boon for reproductive health firms — but will demand follow?