Chinese social media comments on Ukrainian women provoke backlash
Society & Culture
On Chinese social media, reactions to Russia's aggression toward Ukraine varied from disbelief to outrage to support and everything in between. But misogynistic comments about potential Ukrainian refugees began trending — and extended beyond the virtual borders of the Chinese internet.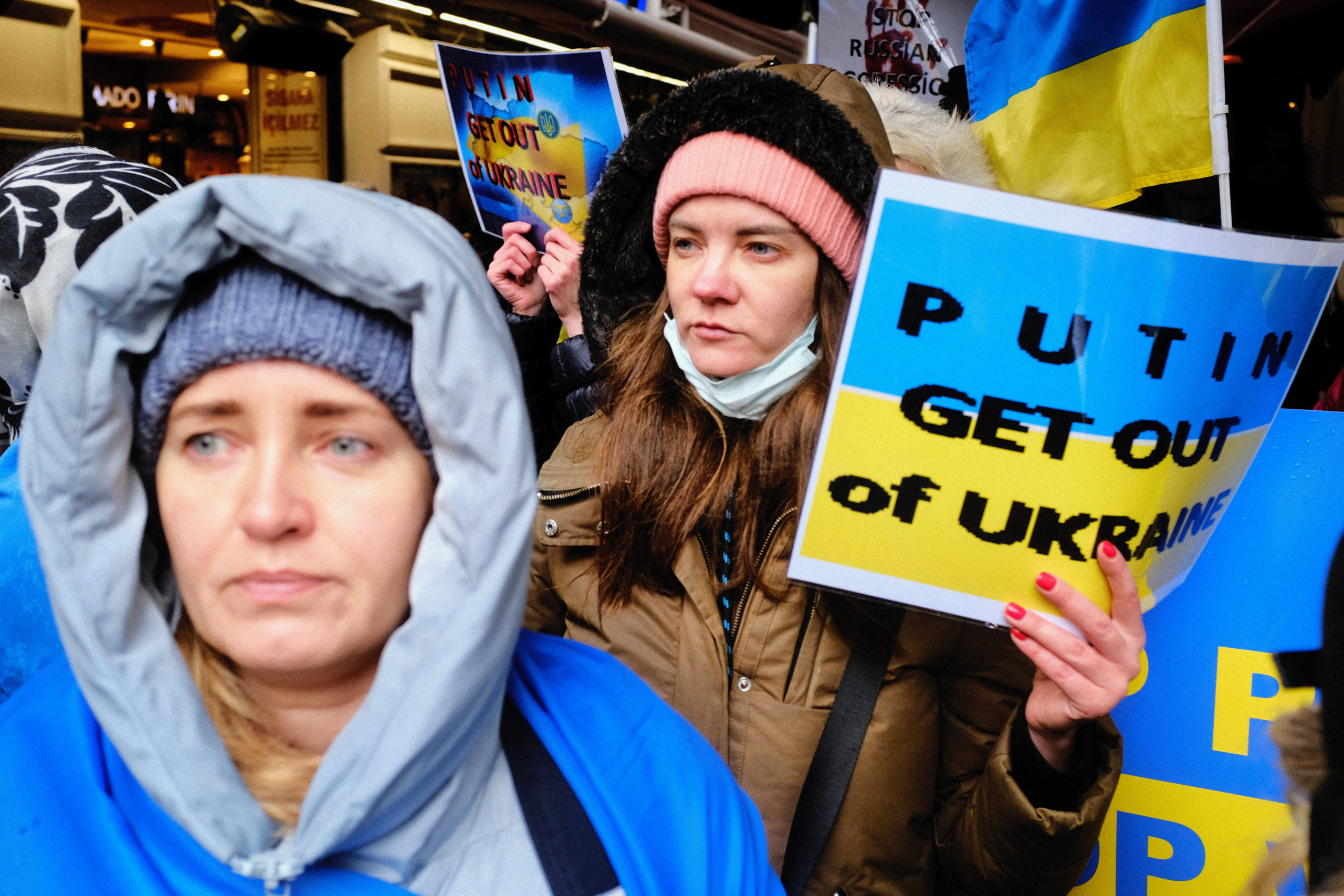 On early Thursday morning, as Russia launched a full-scale military invasion of Ukraine, Chinese social media exploded with different reactions to the crisis. On Weibo, news about the rapidly changing event dominated its list of trending topics, with hashtags like "the latest update on the Russia-Ukraine situation" (#关注俄乌局势最新进展# ) amassing millions of views in a matter of a few hours.
On the Chinese internet, responses varied from disbelief to outrage to support and everything in between. While some commenters expressed anti-war views and voiced opposition to Russia's actions toward Ukraine, others sided with China's official stance on the dispute, blaming the U.S. and its allies for provoking Moscow and cheering on Russia's aggression. 
But in some corners of the Chinese internet, a cohort of Chinese men "jokingly" said they could "take care of" pretty Ukrainian refugees if they arrive in China. Here's a sample of such comments that are happening on Weibo and Douyin, the Chinese version of TikTok:
Naturally, these comments provoked (in Chinese) discomfort and ire from internet users, who wrote they were disturbed. In a Weibo post (in Chinese) that has received nearly 200,000 likes so far, chītǔshǎonǚfēnggéjì @吃土少女风格纪 called out some of the more pervy comments made about Ukrainian women, writing that these words showed what "ordinary" Chinese men are like. She later revealed that after making the post, she was harassed on Weibo, with users calling her a "bitch" and other pejoratives in private messages.
However, most of the 2,800 comments on her post shared her disappointment and disgust. "When seeing the suffering of civilians in another country, instead of showing any sympathy, these men are delighted that a new group of women will become available to them. Their brains are completely dictated by their dicks," a Weibo user wrote. Another person said, "I think Ukrainian women would rather stay single than date an ugly pig."
Many also pointed out that those posts were particularly unsettling in light of the case of the chained mother of eight, who made international headlines in the past month after a viral video showing her being shackled by her neck and locked up in a freezing shed in Xuzhou, Jiangsu Province. In the most recent official statement regarding the matter, Chinese authorities confirmed that the woman was trafficked and sold as a bride twice. Her plight has caused national outrage and drawn renewed attention to the persistent problem of gender-based violence in China, where, in some parts, women are still viewed and commodified as sex objects.
Editor's Note, 2/27/22: This piece originally appeared under a different headline, which we regret. A further update on this story: Chinese state media has recently addressed this issue:
State media https://t.co/wrH5Apdy1G called people to "talk about the war rationally" and not to be "vulgar spectators" with "obscenity words" about Ukrainian women. "People's suffering shouldn't be an object of lust," the editorial said. The post got 230 million views. (11 pic.twitter.com/7s0jFXB1sB

— Zixu Wang (@ZixuWang_News) February 27, 2022