Self-driving truck startup TuSimple gets green light to operate in U.S.
Business & Technology
TuSimple, a California-based company with major Chinese funding, has cleared a legal roadblock to roll out its self-driving truck technology in the U.S.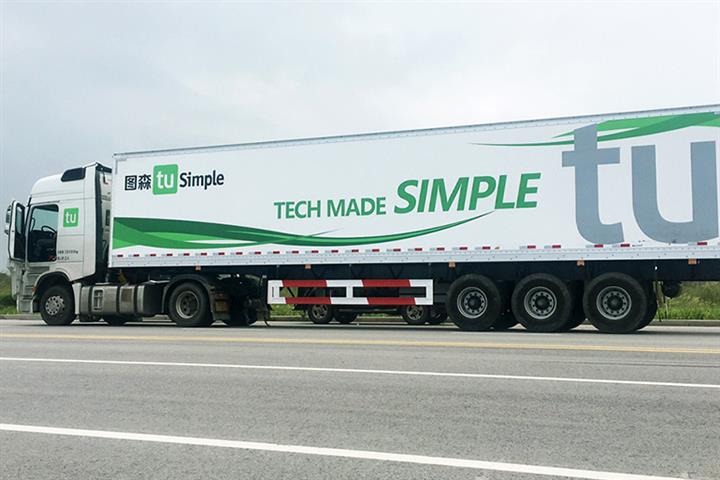 A California-based self-driving truck startup, TuSimple Holdings recently reached a settlement with the U.S to halt probes conducted by the American Committee on Foreign Investment. These investigations sought to uncover the company's data operations and business ties to China.
Founded in 2015, the firm received approximately $800 million in investments from both China and the U.S.
Largely funded by Sina Corp., the parent company of Weibo, TuSimple focuses on developing fully autonomous trucks. Through leading AI tech, the startup aims to reshape the $4 trillion global freight industry.
The firm specializes in the development of Level 4 trucks. This classifies the vehicle as near fully autonomous although humans may need to drive in certain situations.
Currently, TuSimple operates approximately 100 Level 4 trucks, almost 75 in the U.S., and the rest in China. The company received 7,000 orders this year.
The context: TuSimple resides in a unique position as a U.S. based startup with major Chinese financial backing. The firm has walked this fine line by designing driverless trucks to meet specific market demands. Its China operations focus on automated trucks at port facilities. In the U.S. it creates trucks mainly for highway transport.
While the agreement has ended U.S. investigations, concessions were made allowing some technology oversight from the U.S. government.
In addition, two board members of TuSimple, Charles Chao (曹国伟Cáo Guówěi) and Bonnie Yi Zhang (张怿 Zhāng Yì), will depart the company. Both have top positions at Sina, which has yet to divest its stake in TuSimple.
Future investment meetings scheduled for the company were recently announced.
The takeaway: The agreement reached demonstrates potential progress for business relations between the U.S. and China. This week, a widely criticized Trump era initiative to fight perceived Chinese espionage was scrapped. TuSimple's settlement is the first sign of actual headway being made. How the Ukrainian invasion will affect this positive development is yet to be seen, but for now, businesses with links to China and the U.S. can relax.