Q&A: The Economist Group's Mattie Bekink on the Evergrande debacle and bartering for food in locked-down Shanghai
Business & Technology
We talked to Mattie Bekink of the Economist Intelligence Corporate Network about life in locked-down Shanghai, the Evergrande crisis, and China's economic prospects for 2022.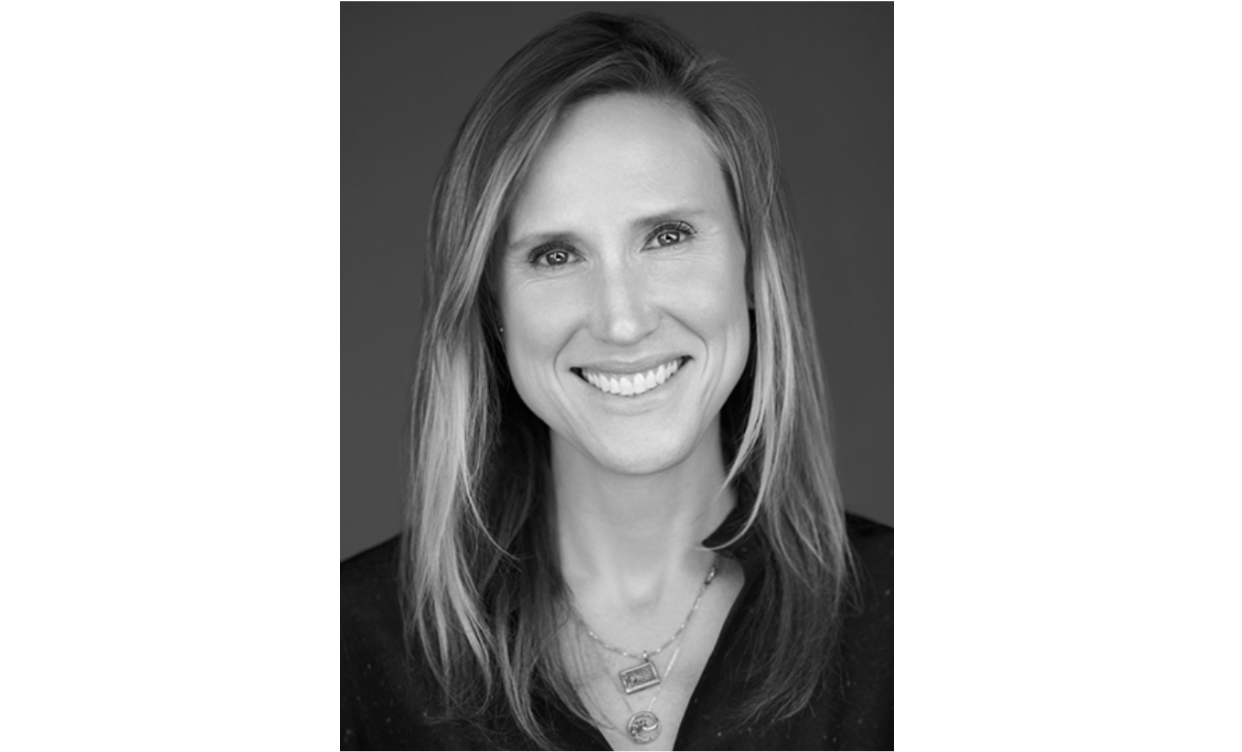 Mattie Bekink heads up the Economist Intelligence Corporate Network's China strategy. She was previously  the executive director of the Fulbright Commission in the Netherlands, has run an eponymous consulting business, practiced law at Skadden, Arps, Slate, Meagher & Flom LLP, and worked as in-house counsel at General Motors China.
Bekink will speak at the SupChina Women's Conference 2022, which is slated to take place virtually on May 19 and in person on May 20. Get your tickets here before they sell out! 
Prior to the conference, we caught up with Bekink about Chinese property giant Evergrande, the economic cost of China's COVID-zero strategy, and what she's going through in locked-down Shanghai. 
---
What is the latest development in the debt crisis of the Evergrande Group, China's sprawling — and heavily indebted — private-sector real estate giant? How dangerous is the potential fallout?
For context, it is important to recall that Evergrande's crisis can be traced in part to a campaign to rein in China's over‑leveraged property developers. The drive started in August 2020, when the People's Bank of China and the Ministry of Housing and Urban‑Rural Development imposed restrictions on 12 major property developers. Recognizing that demand‑side restrictions did little to contain housing prices, policymakers shifted their priorities to the supply side, setting debt limits on property developers. This reaffirmed the government's determination to rein in surging property prices, echoing a call from China's president, Xi Jinping, that "houses are for living, not for speculation." At the same time, the Chinese government has indicated that it wants more market discipline and a transparent process for letting firms default without blowing up the financial system.
In the context of China's indebtedness, even an Evergrande default is unlikely to trigger a financial crisis at a national level, let alone a global financial crisis like the subprime mortgage crisis. Evergrande's total liabilities, although substantial, account for only 0.6% of the total bank credit in China. And its direct borrowing is actually a small proportion of that. Most of Evergrande's liabilities to its suppliers can be restructured. Unlike the 2007- 2009 financial crisis, there are no derivatives based on Evergrande's bonds or trade payables.
Moreover, Evergrande's debt issue has been well-known for years and hence not likely to trigger the market panic we saw in the global financial crisis. Nonetheless, challenges remain for China's property sector, and especially for the government in finding new sources of growth now that the property bubble is deflating.
China's economy expanded 8.1% last year, far exceeding the government's 6% target. What is the outlook for China's economy in 2022?
Last year's growth figure must be kept in perspective. Although high, it was a rebound from the low base of just 2.2% GDP growth in 2020. China has set an ambitious growth target of 5.5% real GDP growth for 2022. But there are a number of headwinds, most notably COVID-related restrictions, which are dragging on growth and will make it challenging for China to achieve that target. 
The short-term outlook for China's economy is gloomy given that lockdowns in Shanghai and many other cities in China are rocking the economy — disrupting the retail, manufacturing, and financial sectors, causing local and regional supply chain disturbances, and contributing to global inflationary pressures. Consumer and investor confidence are shaken. The government is leaning on fiscal and monetary expansion and traditional drivers of growth like infrastructure to bolster the economy, but there are constraints on these fronts. 
Finally this is unfolding as China was seeking to rebalance and find more sustainable growth to address some of the structural imbalances in its economy — no longer relying on the property sector to supercharge growth, for example. But completing an already complicated restructuring amid a COVID crisis and other challenges will not be easy. It will be a challenging and consequential year for China.
With the Omicron variant wreaking havoc all across China and causing lockdowns in multiple cities, including Shanghai, should the leadership rethink its no-tolerance approach to COVID?
Balancing COVID containment and economic growth is becoming a conundrum for China. China's adherence to its dynamic COVID-zero policy and the use of strict lockdowns is crippling its economy. Public health and the economy being two sides of the same coin and striking the right policy balance has been a challenge for all governments throughout the pandemic. It is especially challenging for China now, as costs are rising and there seems no end in sight. I am in Shanghai, where a lockdown extended until late April will drag Shanghai into recession and affect real GDP growth in China by at least 0.4 percentage points, which will complicate achieving the government's ambitious 5.5% real GDP growth target for 2022. And Shanghai, although perhaps garnering the most international attention, is not the only city in China in this situation. Last I checked some 87 of China's largest 100 cities had some form of lockdown or COVID-related restrictions in place.
This outbreak is also intensely complicated for the business community. Leaving aside the damage to local retail, manufacturing, and financial sectors, disruptions to manufacturing and transport are generating regional supply-chain disturbances and will contribute to global inflationary pressure. And business leaders are being increasingly vocal about the impossibility of operating effectively in the on / off economy that has resulted from China's continued adherence to zero COVID.
Thus far, however, there have been no indications from Beijing that there are plans to deviate from or modify the zero-COVID strategy. It appears that China prefers its COVID-zero approach to minimize COVID-related deaths and ensure a stable political and economic environment before the 2022 Chinese Communist Party national congress this autumn. Contrary to easing controls, cities may well adopt earlier and more hardline intervention methods in 2022. The question is whether this policy will continue to foster a stable political and economic environment, or will be destabilizing.
How are you doing in Shanghai right now?
I first started living in China in 1993 and attended high school in Beijing and have been in and out of China in the years since. Returning this time round in December 2020 with my own family for this role with The Economist Group was quite personally meaningful (and has also been professionally rewarding). But of course COVID complicated our move and continues to pose challenges. We also have not left China since we arrived given the border controls.
My family and I are currently locked down in Shanghai. It is truly a surreal experience. We have not been able to leave our home except for almost daily COVID tests for weeks now. And seeing vibrant, cosmopolitan Shanghai brought to a standstill is saddening. Two months ago you couldn't go 500 meters in this city without stumbling across an oat milk latte or a hip store. Two weeks ago I traded a slab of pork for milk for my children. Food insecurity was actually quite stressful for a time. It has now improved, but procuring food – primarily through community bulk purchases – takes up an inordinate amount of time and energy.
The sudden and clumsily implemented lockdown caught Shanghai unprepared. Shanghai's delivery systems were overwhelmed, strained, or shut down, leaving residents unable to procure food or medicine. I have seen neighbors deeply moved when I have been able to give them some potatoes or instant noodles or eggs. The community sharing and neighbors helping one another has been a beautiful bright spot amid the chaos. And although many in China remain fearful, many also see the Omicron variant as less threatening and are more fearful of being hauled off to an interminable stay in central quarantine facilities with dreadful conditions than contracting COVID.
As a family, we lived through a lockdown in the Netherlands exactly two years ago, and of course quarantined upon arrival in China, so we have some experience. But this has been more challenging – primarily because of the scarcity issues, but also because of the uncertainty. It just feels endless and relentless. We have stopped wondering when we will be released at this point. We instead focus on staying hopeful, grateful for what we have, and sharing with and helping neighbors as much as possible.