Q&A: J.P. Morgan's Joyce Chang on world economic outlook and China's bond market
Business & Technology
Joyce Chang, chair of Global Research at J.P. Morgan, talks about themes that are transforming the global economy, China's bond market, and being a woman on Wall Street.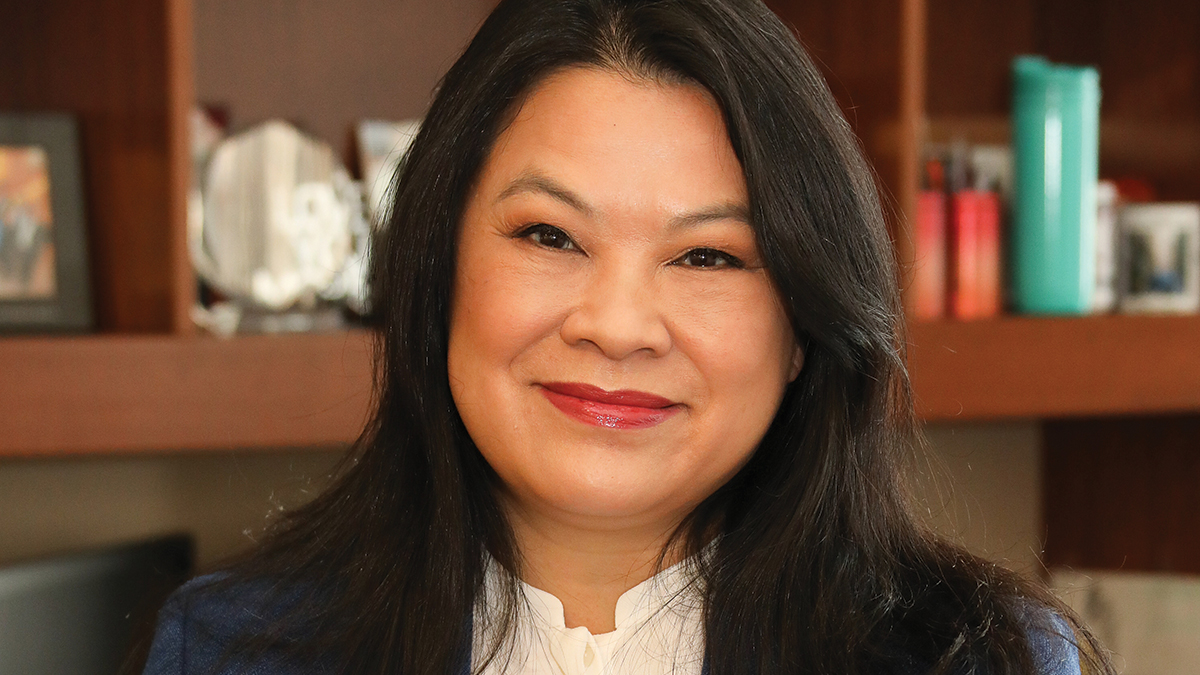 Joyce Chang is the chair of Global Research and a member of the management committee for J.P. Morgan's Corporate & Investment Bank. J.P. Morgan's award-winning Global Research department provides clients with informed views and actionable ideas on economic indicators, markets, and companies around the world. It has more than 900 analysts located in 26 countries.
Chang will speak at the SupChina Women's Conference 2022, which is slated to take place virtually on May 19 and in person on May 20. Get your tickets here before they sell out!
We talked to Chang ahead of the conference. Below is a lightly edited transcript of our conversation:
From your role as chair of Global Research for J.P. Morgan, how has the position and services of your department changed over the years? What themes are transforming the global economy and markets? Any new developments at Global Research that you are excited about?
We see "regime change" as a theme transforming the macro, market and political landscape for years to come post-pandemic and the Russia/Ukraine war has accelerated these paradigm shifts. COVID-19 brought new macro policies to boost growth and reverse inequality, and we are entering a world of higher inflation, bigger deficits, greater macro volatility, and faster moving business cycles. We are seeing an end to gradualism in policymaking and the inflation process is shifting. Among the "regime change" underway is the market transformation occurring outside of traditional markets with the digital revolution, while in the alternative asset universe, private equity, private debt, digital assets, real estate and hedge funds have expanded at a faster pace than the universe of traditional bonds and equities.
Geopolitics will factor more prominently in investment decisions as a new Washington playbook has emerged for policymaking and international cooperation. Russia's invasion of Ukraine has erased the line between national and economic security with geopolitical realignment now paired with economic objectives. The Russia/Ukraine war has intensified the U.S.-China strategic competition with decoupling likely to accelerate. A new Washington doctrine is replacing the "Washington Consensus" formed in the 1990s, which was built on globalization, free trade and investment as the path to peace and prosperity and convergence between advanced economies and emerging markets. The Russia/Ukraine war has redrawn the contours of the world economic outlook and U.S. officials laid out a new concept of international cooperation moving forward, invoking the power of the U.S. working with 30 like-minded countries that represent over 50% of the world's economy, with an emphasis on the common values that will be at the core of international cooperation, trade and investment. This has implications for the U.S.-China relationship.
Demographic changes are also likely to feed into lower growth for the foreseeable future. While labor markets are tight in many countries around the world, they are not necessarily strong from a structural perspective since there has been a decline in labor force participation rates. In China, the labor surplus will turn into a labor deficit, due to low birth rate and population aging, contributing to potential growth slowing to below 3% by 2035.
The pandemic changed the nature of the indicators that we use to make our economic forecasts and the shift to using Big Data and alternative data accelerated under COVID-19. This is a permanent shift as normal data sources were not predictive during this crisis. We launched a series of trackers that report health, mobility and spending data on a real-time daily basis. For example, given the lag time in official data, at the onset of the pandemic, our researchers analyzed data from smart thermometers and accurately predicted lower hospitalization and fatality rates in NYC than earlier dire estimates reported in the media. The indicators that we used to track China's economic activity includes domestic air traffic and daily coal consumption in addition to the creating tools such as the J.P. Morgan Big Data Shipping Index that tracks port activity. We leverage our own JPMorgan Chase data, including changes in household credit card spending trends based on unique sets of Chase proprietary credit card data and our own business flights. We created a Google Activity Index and tracked travel and accommodation data including NYC subway riders, TSA airport travelers, Apple driving directions, OpenTable dining.
2020 will be remembered as a wake-up call on a host of economic, social and political issues with COVID-19 transforming the ESG agenda, with the "S" and "G" gaining visibility as companies are much more concerned about public perception. In the post-COVID-19 world, it will be imperative to discuss the impact of race, income, educational and health inequities in research frameworks.
With China's regulatory tightening across multiple sectors and uncertainties surrounding the COVID-19 pandemic, 2021 was a turbulent year for Chinese stocks. How is 2022 shaping up for global investors who own Chinese stocks and bonds?
China's equity and bond markets have grown into the second largest market in the world. Financial openness has made significant progress in recent years with China's onshore equity and bond market gradually included in major global indices. But recent regulatory changes and market turbulence could cast a shadow on China's financial openness. Uncertainties in regulatory rules on China's overseas listed companies including the VIE structure, the U.S. Holding Foreign Company Accountable law, and possible consequences after the losses of U.S. institutional investors due to China's education policy change (forced conversion of all K9 academic tutoring institutions to non-profit status and a ban on foreign capital in this sector) in July 2021.
Portfolio outflow pressure has intensified since Russia's invasion of Ukraine with China tech down about 75%. Foreign holdings of China's bonds posted an outflow of $30 billion in February and March, while equity net outflows reached $7.1 billion in March. The equity outflow pressure might be temporary, but the bond outflow pressure may build and sustain as the U.S.-China economic, inflation and monetary policy cycles continue to diverge going forward.
You've been named as one of the Top 25 Most Powerful Women in Finance by American Banker and recognized by the Wall Street Journal (Top 50 Women to Watch) in past years. Looking back at your career, what are some of the achievements you are most proud of?
I am proud that I have never let a crisis go to waste, whether it's the throes of an economic or financial crisis, pandemic or in response to the recent rise in anti-Asian racism. Each crisis made me a better researcher, adapting to change, incorporating new data sources and technologies and resulted in new partnerships. Crises prompt rapid change as seen with the acceleration of digitalization during the pandemic. Global crises also demand global cooperation and provide an opportunity to bring forces together. At J.P. Morgan, we are collaborating on diversity and inclusion events to show unity, working across groups to foster leadership and networking so that we work together to confront racism and systemic issues head on. Allyship is important in striving for equity, opportunity and fairness. It's important to keep up the momentum and not let this once-in-a-generation focus on AAPI issues go to waste
Outside the office, you are involved in a variety of nonprofit and philanthropic work. You are a member of the Council on Foreign Relations and the Inter-American Dialogue and serve on the Board of Directors of the German Marshall Fund, Trickle Up, and Girls Inc and on the advisory boards of several universities. You are also one of the sponsors of J.P. Morgan's Women on the Move Network and the Asian employee network AsPIRE. How does your involvement in these organizations influence your life and career?
I feel very fortunate that I have been able to work on policy issues that I have long been passionate about and personally interested, bringing private sector resources and commitment to these causes. Trickle Up enables the very poorest people in emerging markets countries living on $1.90 or less per day to move to economic self-sufficiency with seed capital grants, skills training and coaching, and the support they need to create small businesses.
Girls Inc. supports 140,000 girls in underserved communities and delivers programs that equip girls to achieve academically; lead healthy and physically active lives; manage money; navigate media messages; and discover an interest in science, technology, engineering and math.
I have been working with Girls Inc. since the 1990s, including serving on the national-level Board of Directors. JPMorgan Chase became the National Sponsor of Economic Literacy for Girls Inc. in 2019 through its Women on the Move program, which represents the firm's latest commitment to promote gender diversity and equal opportunity. Girls need to know how to make the numbers work for them, and JPMorgan Chase is putting the power of numbers in girls' hands. We are bringing financial health programs to 30,000 girls across the country. Growing up, my first job was delivering newspapers, a tried and true way for many kids who grew up in small towns to earn money. It taught me the importance of budgeting, taking responsibility, applying math skills, and establishing financial savings goals. Having a daily paper route, I came to understand the importance of being reliable and consistent, even in bad weather, and taking responsibility. I learned vital skills that helped me to develop lifelong financial capabilities and confidence.
Passing these skills on to the next generation has been a key objective of these programs, which support girls from age 6 through 18 and cover a myriad of topics, such as the basics of saving, budgeting, writing checks, loans, investments, credit cards and investing. We host the Money Talks Family Financial Literacy workshops at our branches, where we work with girls to create their own savings jars, use JPMC financial handouts and financial planning journals that empower girls and their families, and actively engage the adults in the girls' lives (parents, caregivers, and other family members) through group activities that make conversations about money become empowering and unintimidating.
It's widely acknowledged that the financial sector is largely male-dominated. There are few women in senior positions in prestigious firms. As a woman, what obstacles did you run into in your career? What helped you overcome them? Regarding gender equality, what are some changes you'd like to see in the industry?
Self-confidence is key, be it as a female on Wall Street, an American working in a foreign country or vice versa or a person with a non-financial background entering Wall Street. It's important to create your own opportunity and figure out how to advocate for yourself. Over the years, I've learned to turn disadvantages into competitive advantages in certain settings. I realized that if I was better prepared than others and spoke out at a meeting, everyone would remember me because I was the only Asian woman. Conversely, I realized that if I was unprepared, I would be penalized more heavily. There is value in always being over-prepared for any meeting/situation. And I've learned that it's more important to have courage than to achieve perfection. Sometimes you have to force yourself to speak up and be seen and accept that it's normal to feel uncomfortable. You don't need to become one of the boys. You can keep your own interests, identity and cultural values but you do need to be visible and opinionated and establish a presence in the midst of a lot of competition.
The pandemic placed the spotlight on the disproportionate responsibility that women bear for childcare at all income levels and the lack of policies that support childcare. This is a structural issue that contributed to the U.S. female participation rate in the labor force hitting a 33-year low at the peak of the pandemic as childcare became the equivalent of a second full-time job. Beyond career development, mentorship and sponsorship programs, a lot of managers also need to be made aware of their own behavior and unconscious biases to provide the necessary support for women to develop and succeed.
There are positive developments to highlight at JPMorgan. This year, JPMorgan had many more women promoted to Managing Director compared to prior years and 32.5% of the candidates promoted were female compared to just 20% in 2021. While stats around the percentage of women portfolio managers hasn't really changed over the years at 14%, unchanged from 2000, , our recent gender report shows that the financial sector had the highest percentage of female CEOs at 7.2%. While this is still low, it's double the representation in energy (2.8%) and industrials (3.9%).