'So bored, his balls ache' — phrase of the week
Society & Culture
Are scholars who theorize about Chinese social media just bored out of their minds? Some Chinese internet users prefer a slightly more vulgar way to describe a certain type of ennui.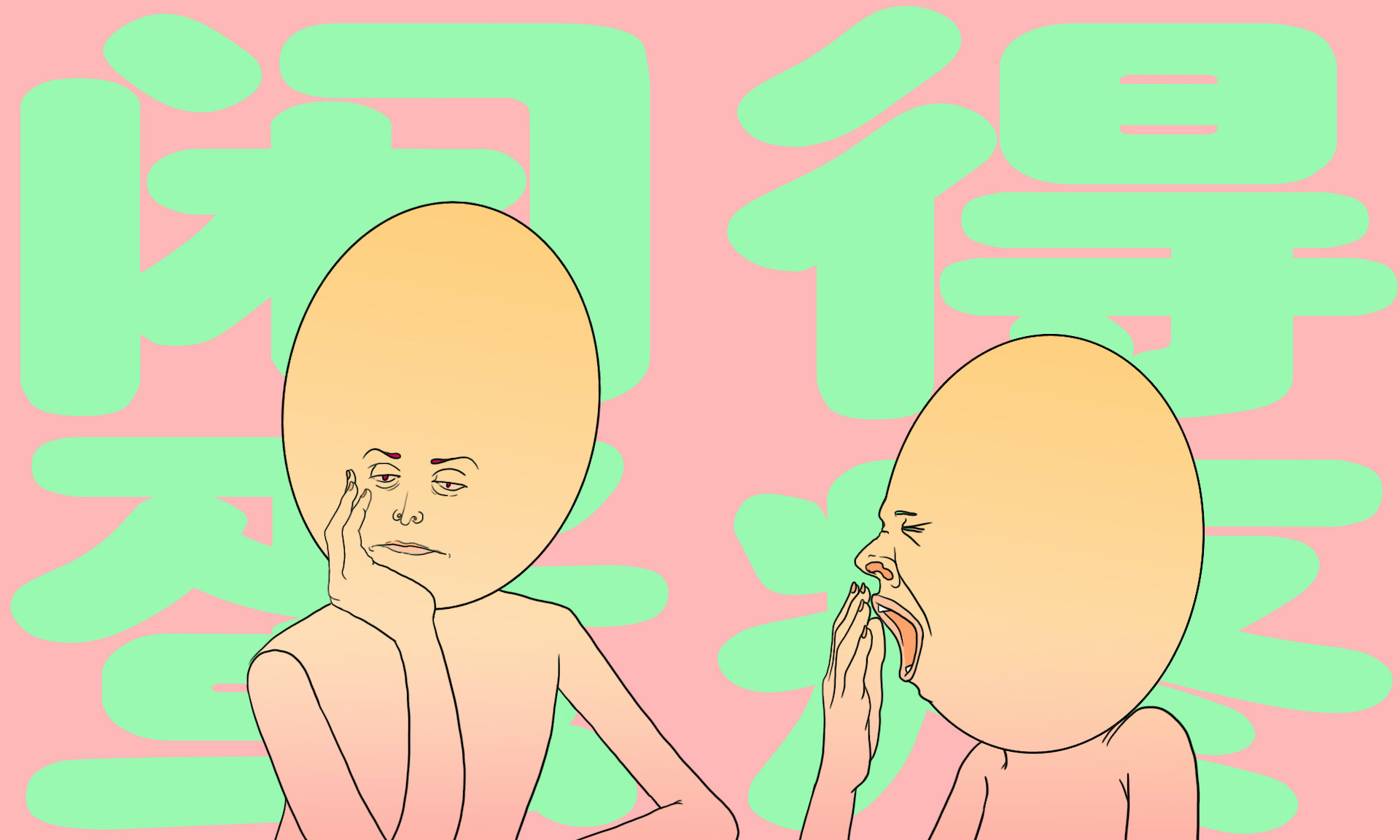 Our phrase of the week is: So bored, his balls ache (闲得蛋疼 xián de dàn téng).
Context
A sociology professor at Renmin University suggests that using some Chinese social media sites, such as Weibo and Douban, negatively affects how female college students think about marriage and having children.
The conclusion is based on a report (in Chinese) published by Renmin University last week called Attitudes of Chinese University Students to Marriage and Having Children (中国大学生婚育观报告 zhōngguó dàxuéshēng hūnyùguān bàogào).
Professor Lǐ Tíng 李婷 and her colleagues at Renmin University interviewed nearly 10,000 students at 30 universities across 26 of China's provinces on their thoughts on marriage. After analyzing the survey responses, Li wrote that heavy internet use among college students appeared to lower their desire for marriage and kids.
The findings were poorly received by internet users in China. Some criticized the study for blaming social media, while also not considering other reasons why women may not want to get married.
One of the top comments on Weibo is typical of the reaction:
Are they so bored that they have nothing better to do?

属于是得没事干蛋疼是吧?

Shǔyú shì dé méishì gān dàn téng shì ba?
Translation
So bored is a Chinese phrase that directly translates as a lazy egg hurts. It's slang that is quite vulgar and a common criticism leveled on social media, usually at men but not always.
It's from a northern Chinese dialect that then became popular in chat rooms of the video game World of Warcraft.
The original phrase is painful egg (蛋疼 dàn téng), "egg ache," which translates as a ball ache — the egg being a metaphor for balls — which is linked to the phrase talking shit (扯蛋 chě dàn).
A lazy egg hurts (闲得蛋疼 xián de dàn téng) means "This person must be so bored that their balls ache" and is said to express annoyance.
It's sometimes used in combination with another SupChina phrase of the week — too much to eat and not enough to do — like this:
You've clearly got too much time on your hands; you must be so bored!

吃饱了撑的,闲得你丫蛋疼吧!

Chī bǎole chēng de, xián dé nǐ yā dàn téng ba!
If you enjoyed this, check out Andrew Methven's Slow Chinese 每周漫闻 newsletter, a resource to help you master modern Mandarin and understand how people speak Chinese today.