China's property sector is on shaky grounds but one company says its books are clean
Business & Technology
CCCG Real Estate is one of China's biggest residential property developers and has stated it can pay its upcoming dues. Can the company be believed?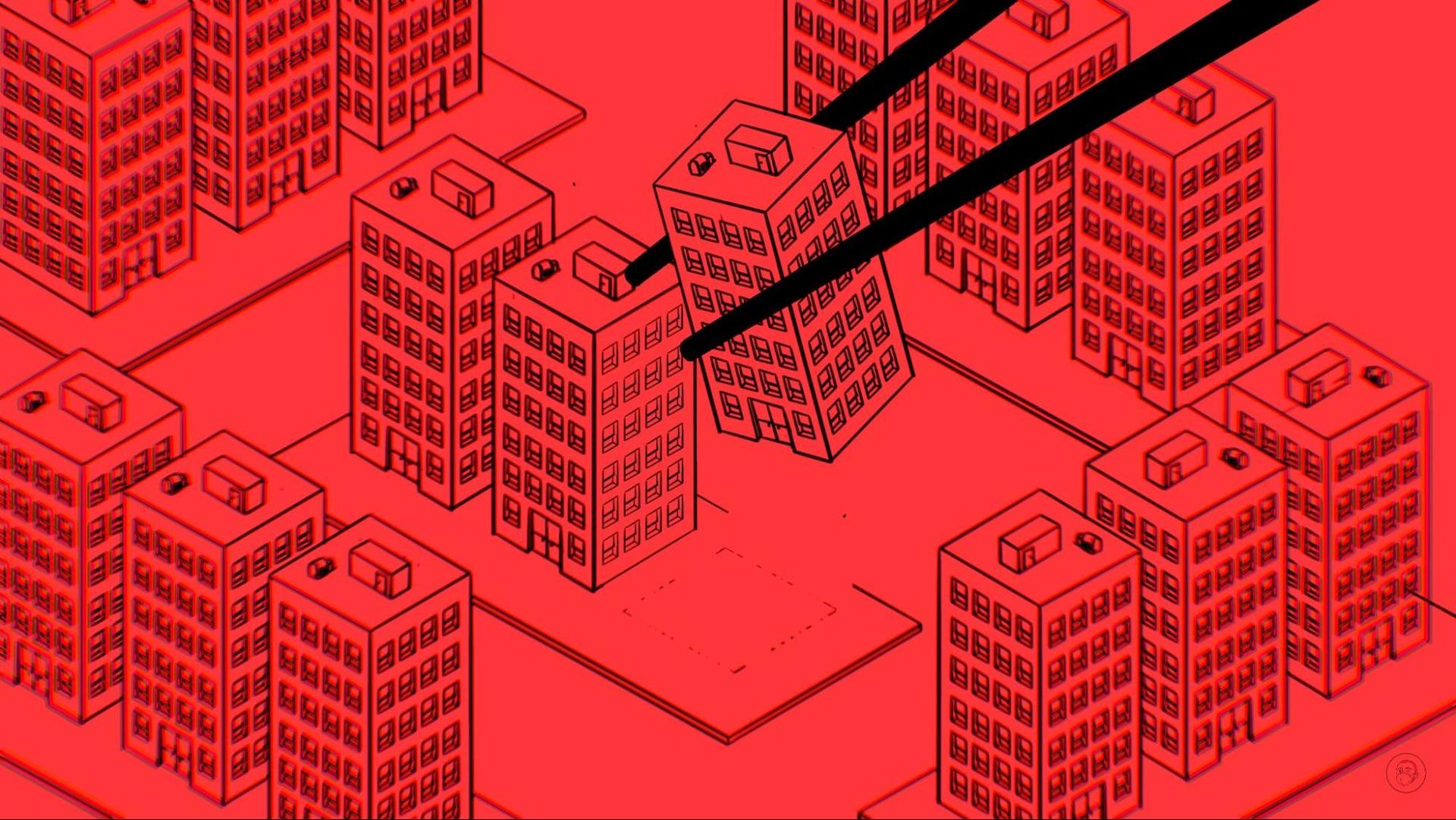 Nearly halfway into 2022, China's real estate market is continuing the debt-bedeviled downturn it began last year, after nearly three decades of stellar growth:
Sales of the top 100 property developers declined 53% in March of 2021.
Yield to maturity on high-yield dollar bonds trended upwards compared to the global average.
China's largest property developers, most notably Evergrande, defaulted on a total of $8.8 billion of dollar bonds.
One company, CCCG Real Estate 中交地产, believes it will evade the economic debacle that has befallen most of China's highly leveraged real estate corporations.
The context
A document titled "Report on the Inability to Repay Loans from Financial Institutions in May 2022" that has been circulating on the Chinese internet alleges that CCCG Real Estate will not be able to repay its 2.44 billion yuan, or $3.6 million, debt to banks due at the end of this month.
CCCG Real Estate is one of China's biggest residential property developers. Its business also includes leasing and management of commercial projects. Founded in 1993 with offices all over China, the company listed on the Shenzhen Stock Exchange in 1997.
The company addressed the rumors about its imminent defaults at its 2021 performance briefing meeting and stated that its cash flows and financing channels guarantee its ability to pay its upcoming dues.
CCCG Real Estate's 2021 annual report says:
Total profits grew 4% year-on-year while net profit decreased 32.2% year-on-year.
Net cash flow from operating activities decreased 76.2% over the same period from last year, which is the third consecutive negative year.
Contracted sales area decreased 5.79% but sales amount increased 5.07% over the same period of last year.
Assets increased 42.67% while liabilities increased 43.18% from the end of 2020.
Can CCCG Real Estate be believed? Maybe, but that doesn't mean there isn't trouble ahead. According to Yihan Consulting ​​​​​​亿翰智库, a research firm, CCCG Real Estate has overstepped the government's "three red lines" (三道红线 sān dào hóngxiàn) loan rules, which stipulate that property companies must ensure that:
Their liabilities are less than 70% of assets;
Net debt does not exceed equity;
Cash on hand is at least equal to short-term borrowings.
Yihan says that while CCCG Real Estate may not default this month, its financial prospects are bleak.
The takeaway
Since the 1990s when China first allowed the commercial real estate business to take the place of a state-controlled housing system that had previously housed its entire urban population, the sector has floated on a sea of easy money and expectations of a constantly growing economy.
But credit is no longer cheap, and even the most bullish investors are having bouts of pessimism. CCCG Real Estate might survive but the go go years are gone.
Related, from Bloomberg: How China's property developers got into such a mess.