New backbones for 'new infrastructure' — China's multi-trillion dollar new digital landscape
Business & Technology
Two new backbone internet connections in China are part of the country's push to build out digital infrastructure and lay the digital foundations of its modern economy.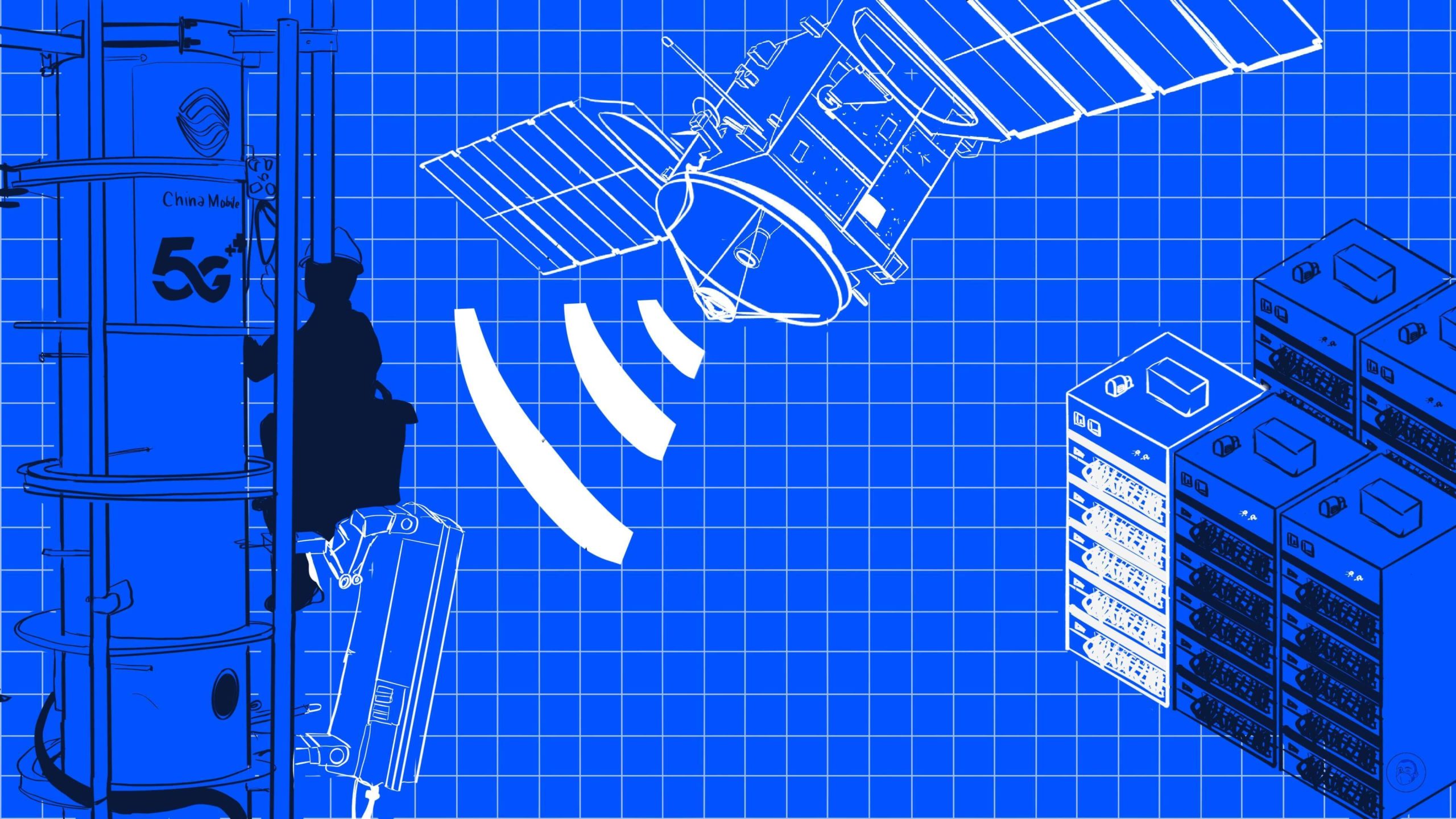 Two new national internet backbone connections, i.e. principal data routes between large interconnected computer networks, opened today in Jinan and Qingdao in Shandong province. China now has 19 national backbone connections.
The new backbone connections are part of China's push to build out digital infrastructure, using a similar approach that it has taken to physical infrastructure like roads, bridges, and railways.
The context
On April 26, Xí Jìnpìng 习近平 chaired a meeting of the Central Financial and Economic Affairs Commission on infrastructure construction and called for spending on traditional infrastructure, e.g. buildings, roads and power utilities, as well as the acceleration of the construction of "new infrastructure".
The idea of "new infrastructure" was first mentioned in government planning at a Central Economic Work Conference in 2018, where it was defined as including AI, the industrial internet, and the Internet of Things. In April 2020, the powerful planning body, the National Development and Reform Commission (NDRC) for the first time clearly defined the scope of "new infrastructure" in three categories:
Information infrastructure, including communication networks (i.e. 5G), the Internet of Things, industrial and satellite internet, AI, cloud computing, data centers, and blockchain.
Integrated infrastructure, i.e. digitizing and upgrading traditional infrastructure.
Innovation infrastructure, i.e. public goods that facilitate scientific research and technological innovation.
During the 14th Five-Year Plan period (2021-2025), total investment in "new infrastructure" is expected to exceed 15 trillion yuan ($2.22 trillion), and "new infrastructure" investment plans have appeared in local government work reports in 30 provinces and regions across China, for example:
Shanghai will this year complete a three-year plan for in-depth coverage of 5G networks, and a new batch of large-scale computing platforms.
Beijing is building new algorithm computing platforms.
Anhui is constructing a national internet backbone direct connection point, a national computing hub, and more than 25,000 5G base stations.
Sichuan is spending big on 5G deployment and is constructing a provincial big data resource center.
China's new digital landscape is taking shape rapidly:
As of March, China has installed 1.55 million 5G base stations, and 5G coverage has now been extended across the whole country.
In February, the NDRC launched the Eastern Data and Western Computing Project, or East-West Project, to expand data center infrastructure and processing technology in China's poorer western regions. Investment in big data centers up to 2025 will exceed 3 trillion yuan ($470.79 billion).
China's BeiDou satellite navigation system is being integrated with a range of industries including transportation, public safety, disaster relief, agriculture, water conservancy, and communication infrastructure.
The takeaway
If oil and minerals were the mainstays of the 20th century economy, the 21st century will be all about data. China is actively building the digital foundations of its modern economy.